It's only about two years late, but here are the photos of my trip to the US. My parents had been to the US many times and this time they invited me to come - of course I said yes. It was the best vacation of my life and I really want to go and see the rest of the US (not possible right now money-wise, but I will visit again!). The first thing that struck me was how huge everything is. Of course we Europeans know that "everything is bigger in America" but it's one thing to read about this or see it on TV and to really drive down a street with eight lanes in each direction or to stand on a hill in Nevada and see nothing but landscape and a lonely highway with maybe one car in all directions.
We flew to San Francisco via Paris (the Charles de Gaulle airport is a nightmare!), rented our RV there and then drove up the Californian coast to Oregon.
I saw my first Redwood tree near Crescent City. And again, it's one thing to know how big they are and a completely different thing to stand next to one, to walk through a wood filled with them. It's like leaving civilization behind, after walking fifty yards from the car. The fact that there are very few birds in those forests because Redwood bark contains insecticides (=no bird food) and it's eerily quiet make it even more strange.
Oregon is one of my favourite states, I just fell in love with the landscape not to mention the wildlife we saw.
some seals
a huge bird colony at Yaquina Head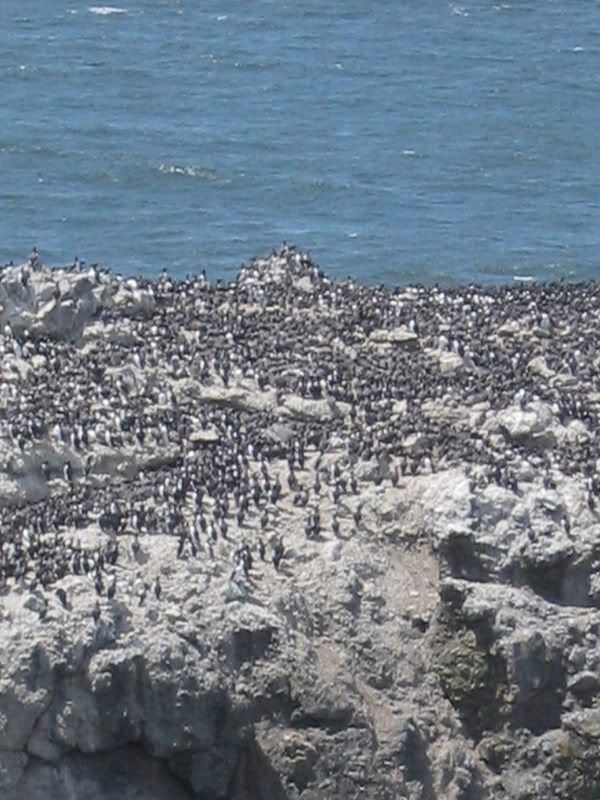 a mole crab I found at the beach - I was walking through the surf and kept seeing movement in the sand. Finally I managed to dig up one of these guys, they can bury themselves in the sand in the blink of an eye
I had no idea what it was, but we visited the Oregon Coast Aquarium and the people there were able to identify it from the photos I took. If you have a chance to visit, go there - they are super friendly and knowledgeable and it's a great place. They even have a nice crabitat with some C. violascence, perlatus and Es.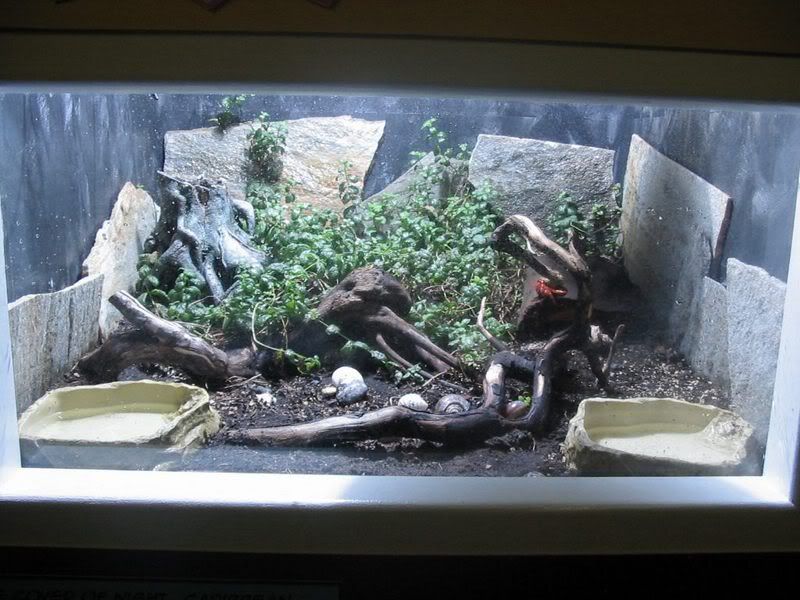 We got to see the octopus who was waiting for his dinner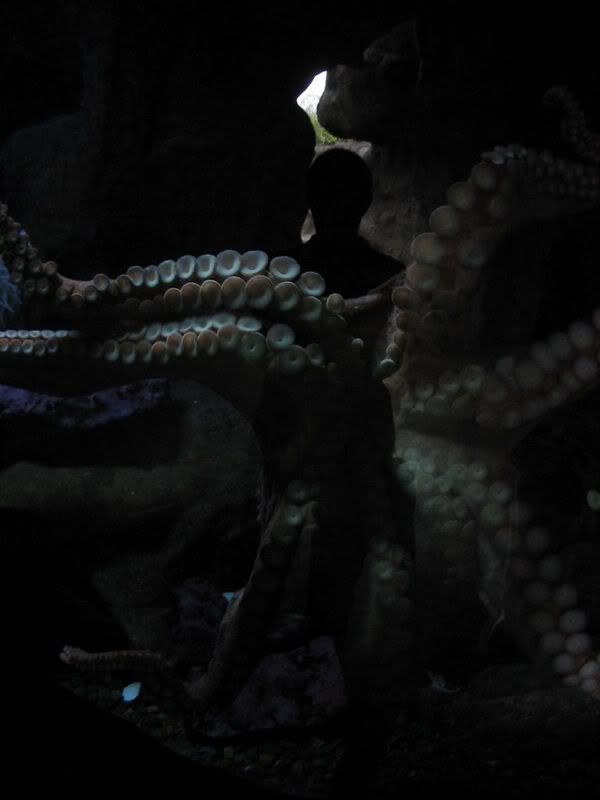 and the feeding of the marine hermit crabs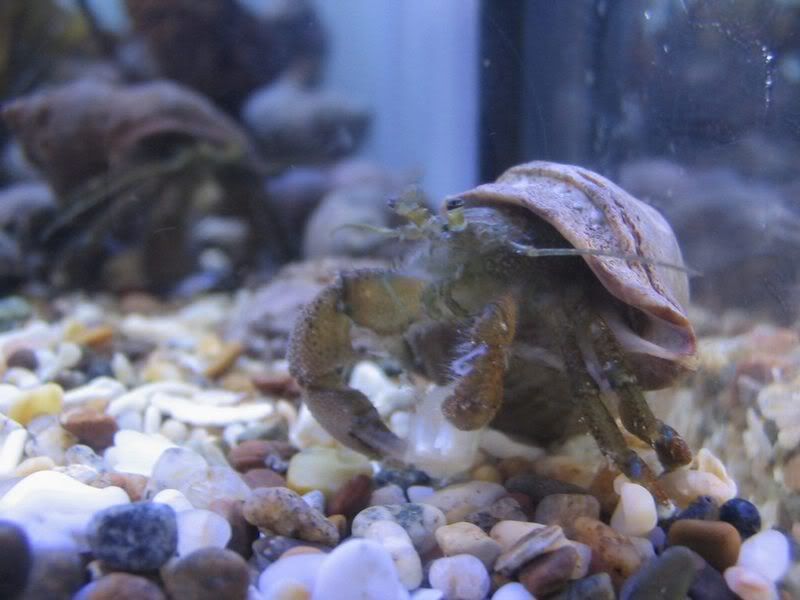 They have some sea otters - so adorable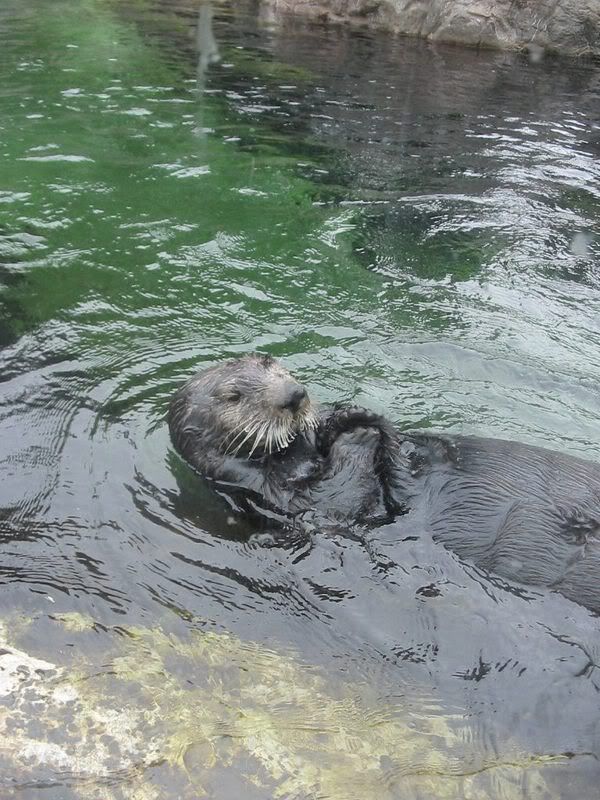 We followed the Columbia River for a while and then visited the Craters of the Moon National Monument. That was about the only time we had bad weather, rain and strong wind, but it went well with the look of the place.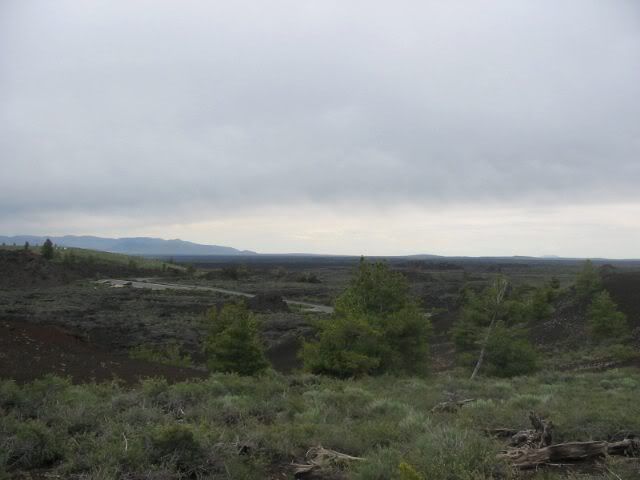 This is Devil's Orchard, a part of the park with many dead and crippled trees.
If you take a closer look, you'll find many beautiful, tiny flowers clinging to the soil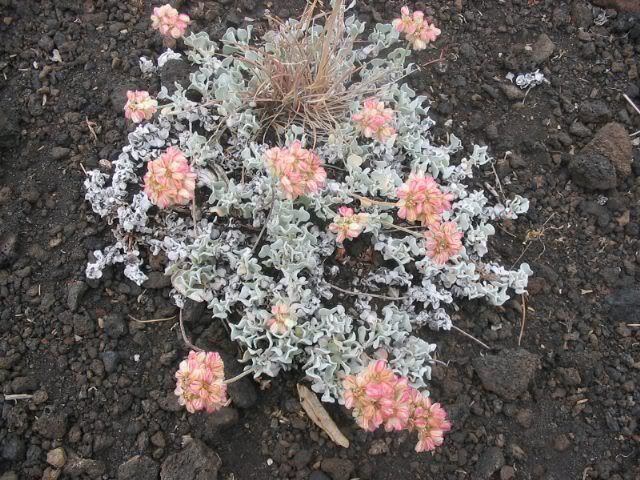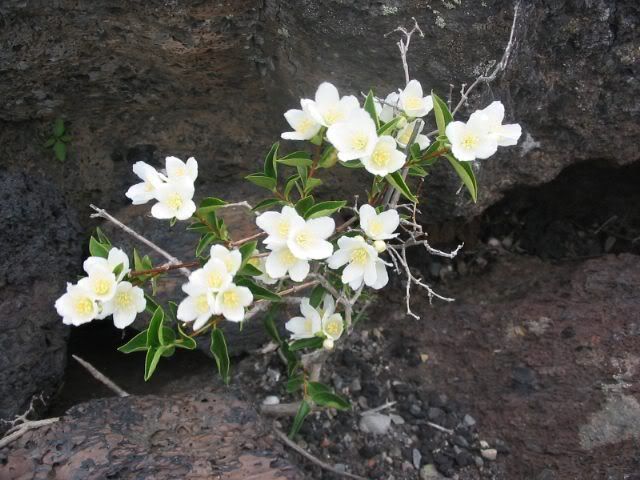 I saw some pikas, but didn't manage to get a decent pictures of them. And I frightened a chipmunk to death, I was sitting on a rock, watching the pikas and not moving much and the chipmunk jumped on the rock next to me and THEN saw me. He literally somersaulted back into his hiding place and didn't stop giving alarm calls for a quarter of an hour or so.
Yellowstone was our next stop and to me, the best thing about the whole trip. I have never been to a more beautiful and astonishing place. We only stayed for a few days and made the most of it, but I would love to spend a month there, hiking and watching wildlife.
The Yellowstone River
Yellowstone Falls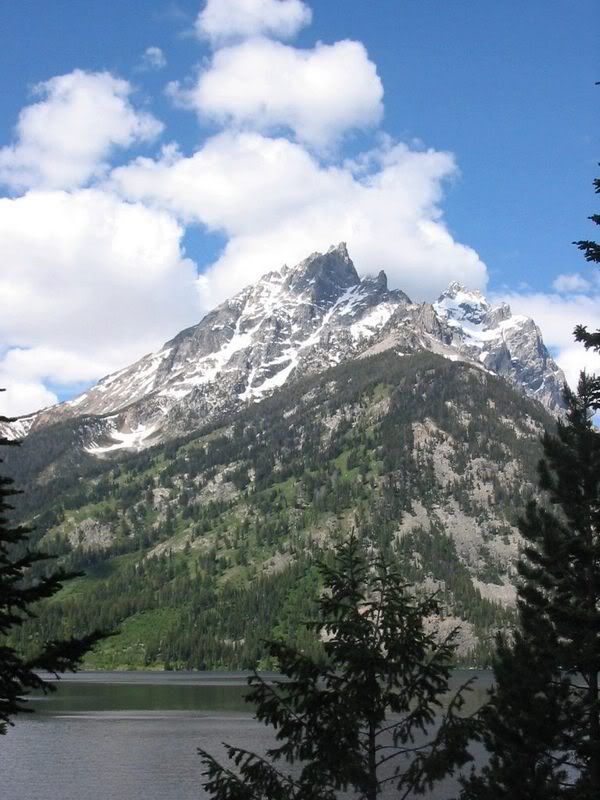 a red-winged blackbird and two female elks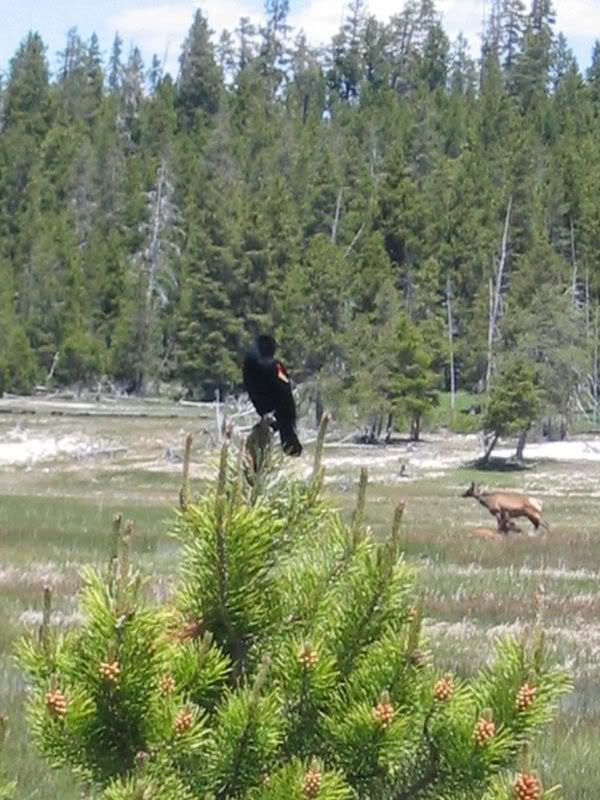 a coyote
bison with hot springs in the background
we saw a lot of bison, some of them very close
that picture was taklen without zooming in at all:
Of course we visited Old Faithful and even got to see him erupt twice. The first time we waited for it and the second time we just came back from our hike to all the other hot springs/geysers in the area. I didn't take any pictures because I wanted to watch and not waste my time with trying to find a good angle ect.
This is a hot spring called Morning Glory. The photo just doesn't do the colours justice. To my disbelief, I read that several of the water entryways to the pool are clogged because people threw things into it. How stupid or indifferent can you get?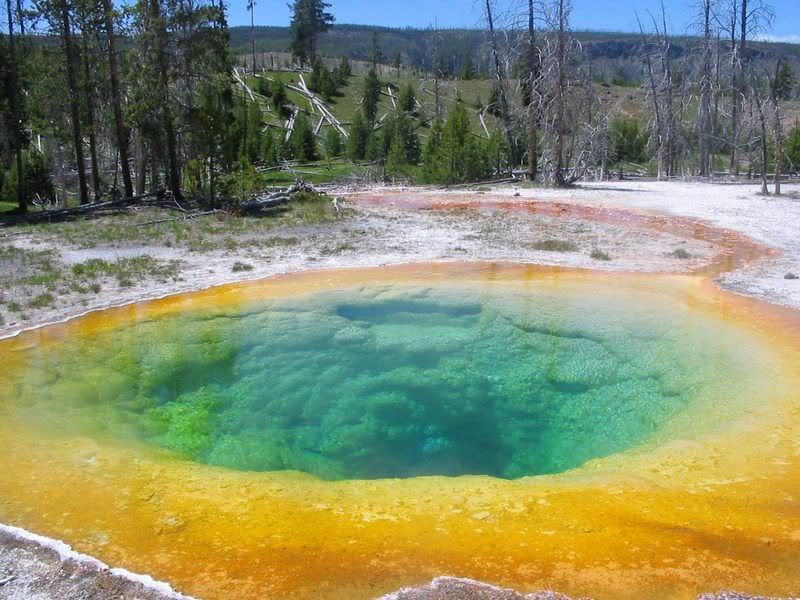 a small geyser
The Dragon's Breath Geyser, it's situated in a cave and makes a really loud noise when it erupts, kind of like a dragon waking up.
Mammoth Hot Springs, the other big area with thermal activity, though Yellowstone is full with it and that's one of the reasons it's not a good idea to leave the trails. The whole area is actually a supervolcano and I do hope that it will be dormant just a bit longer.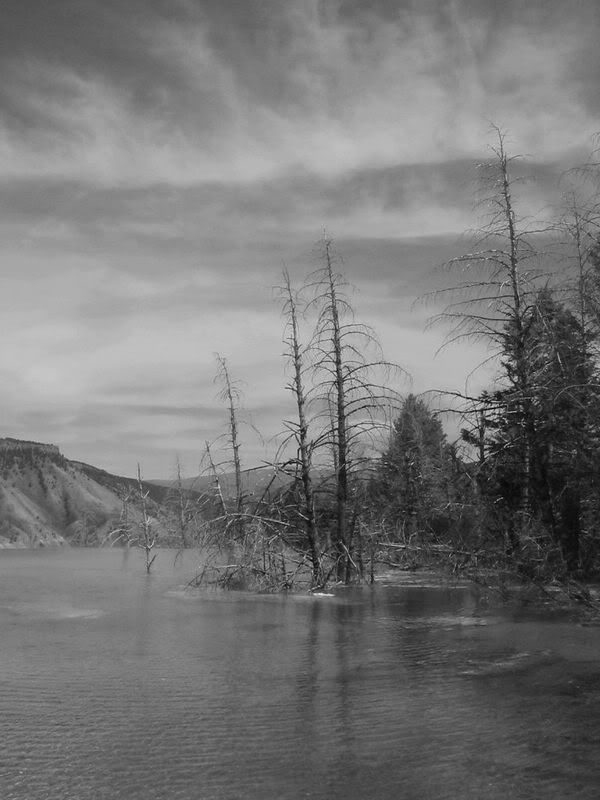 After leaving Yellowstone, we drove through Utah and Nevada. Nevada has always been a place I wanted to visit and I love it, the arid landscape has a kind of beauty that I could spend hours just looking at. We visited the Hickison Petroglyph Recreation Area, it has a very nice and self-guided tour - something I loved about all the state parks ect. - well-maintained trails, flyers with information and a lack of barriers, people are trusted to behave themselves and mostly they do. In Germany, there are barriers and fences everywhere because you can't trust people to behave themselves or to stay away from dangerous/delicate areas. Sorry, micro-rant, back to topic. The petroglyphs are about 12.000 years old:
a cicada I found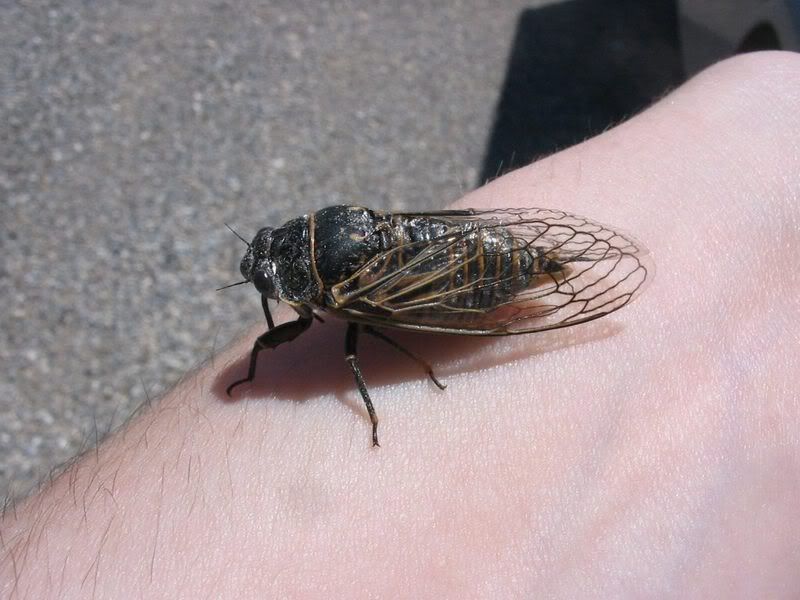 My mom got her wish and we took a slight detour to Bodie back in California. I was fascinated by it, a whole town just abandoned and still standing there - and to think that there are many more such ghost towns in the US. Coming from a country with much less room, it's a weird thought.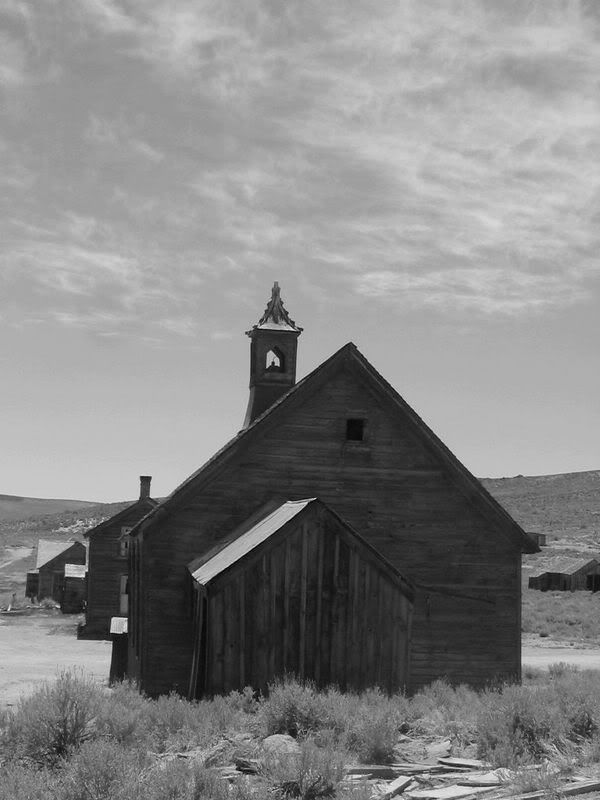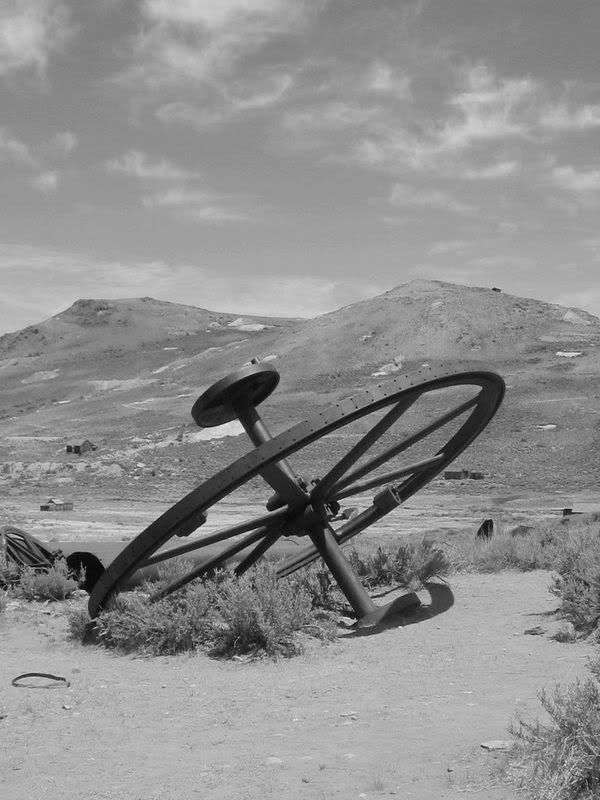 Then my dad got his wish and we crossed the Tioga pass. My parents had tried a few times but it was always closed due to snow ect.
Yosemite is an awesome place, but we didn't have nearly enough time to explore it properly. So we just took a quick tour, fortunately it wasn't that crowded.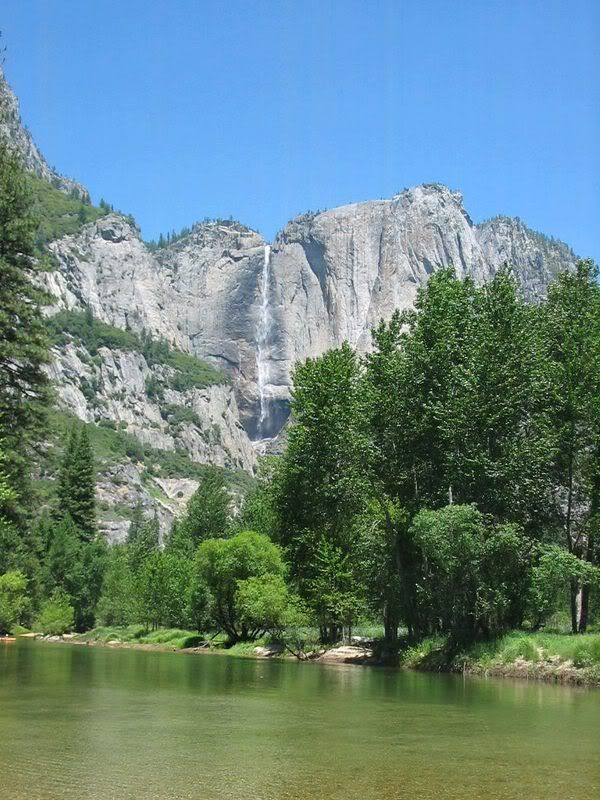 I allowed myself a serious Start Trek geek moment here: El Capitan. Kirk climbed it and fell from it in Star Trek V, being rescued by Spock of course. We grilled marshmelons that evening in memory of the best moment in a pretty bad movie.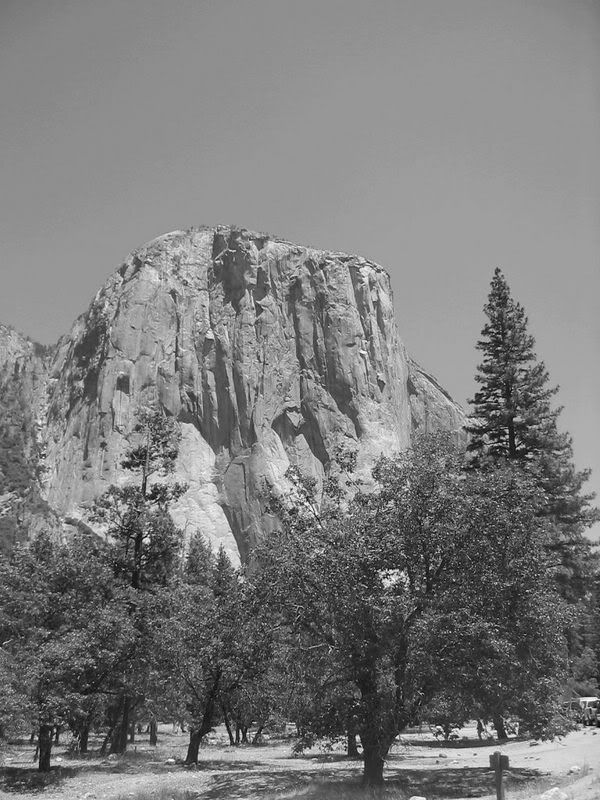 Our next stop was the Calaveras Big Trees State Park. It's a great place for seeing Redwoods and taking long hikes.
The Stanislaus river (cooold, but beautiful)
a Redwood seedling next to an adult tree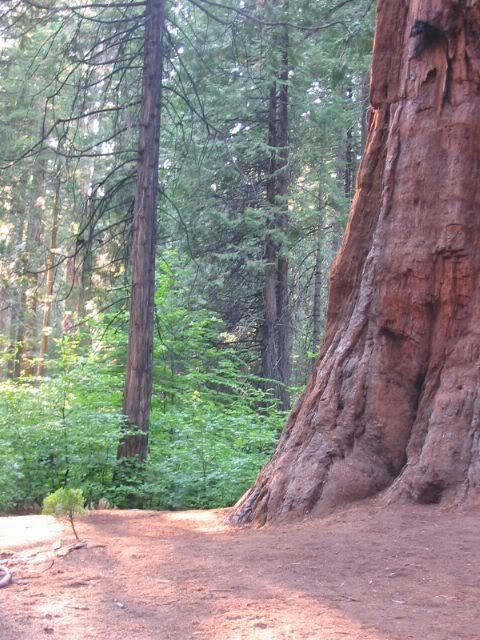 this tree is called the General
my dad and some Redwoods
my dad and another Redwood
the view from our camping ground
And then I got my wish: a three-day stay in San Francisco. I've been a ``The Street of San Francisco''-fan as a kid and I wanted to visit the city for ages. I enjoyed every minute of it. And I had another geek moment during the Gay Pride Parade that took place on our second day - George Takei (Mister Sulu) on a Enterprise bridge-mock up (sponsored by Google):
Our whole family are submarine fans and so we took the chance to visit the USS Pampanito. I was amused by the fact that they actually had an ice cream-maker on board, the German, French and especially Russian submarines (WW2 and the Russian one from the 70s) I have seen had barely enough room for the crew and torpedoes (especially the Russian).
Sundown over the Bay
and the view from a Cable Car
The three weeks were over much too soon and we took the flight home after visiting eight states: California, Oregon, Washington, Idaho, Montana (very quickly), Wyoming, Utah and Nevada.
I saw something during the flight I had only read about and got a picture of it with the last of my batteries: a halo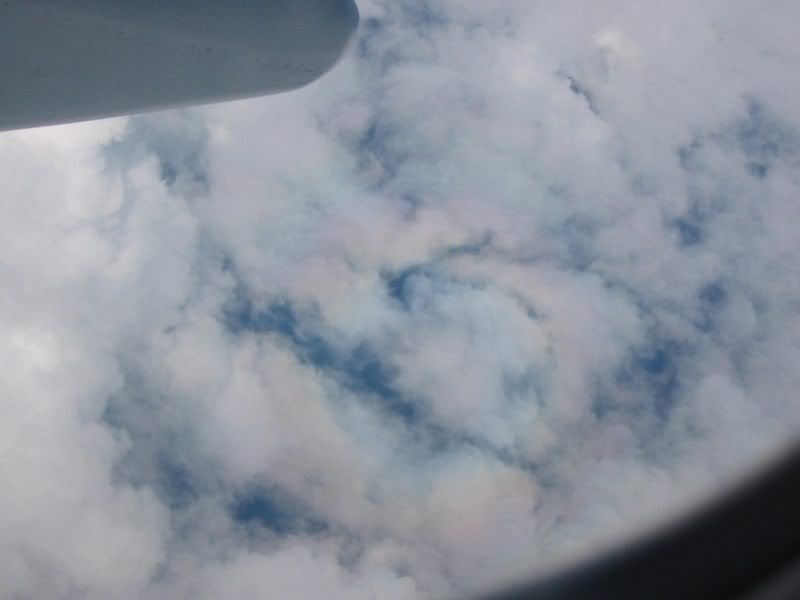 And now I'm really suffering a case of Fernweh. Sorry, there's no good English word for it. It's like being homesick, but for foreign places. Itchy feet just doesn't mean the same thing, that wistful feeling you get from it. I hope you enjoyed taking the trip with me!