part five of the Burgers Zoo series: the Rimba and the rest of the zoo.
The Rimba groups animals from Southeast Asia, like the Sun Bear (Helarctos malayanus), the smallest of all bear species. Baloo from the Jungle Book is a Sun Bear, which is most obvious when you look at his claws (the artists at Disney always make a point of watching the animals they will draw)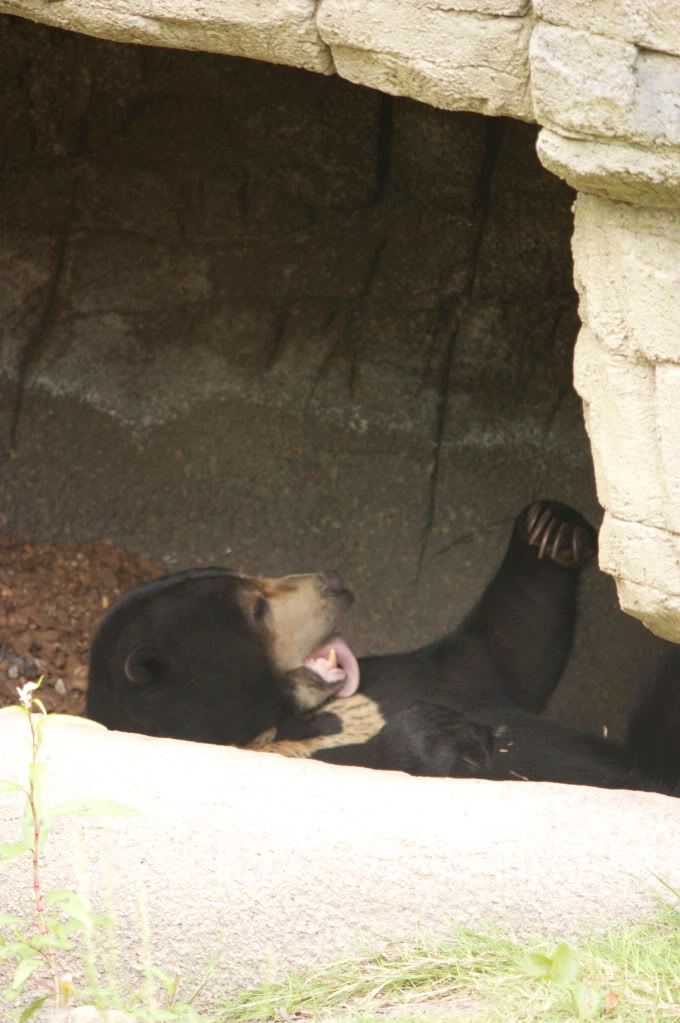 the bears share their enclosure with two Binturongs, am animal the size of a small dog that resembles a cross between a cat/weasle and a bear. They share a family with civets and genets.
a Banteng (Bos javanicus), a wild cattle species that are also kept as working animals, but they are endangered. The one in the photo is a female, the males are black.
a Siamang (Symphalangus syndactylus), a Gibbon species
a female Yellow-cheeked Gibbon (Nomascus gabriellae) - the males are black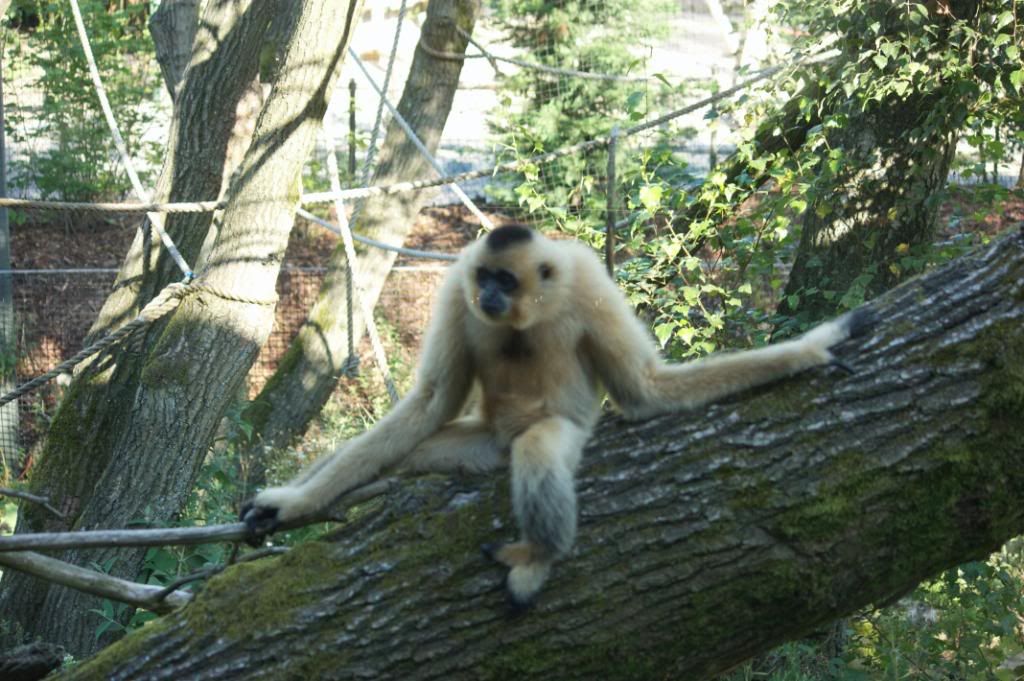 here's a video of them singing in the morning to mark their territory. Note how the female's song is different form the male's. The calls you hear in the background are the Siamangs.