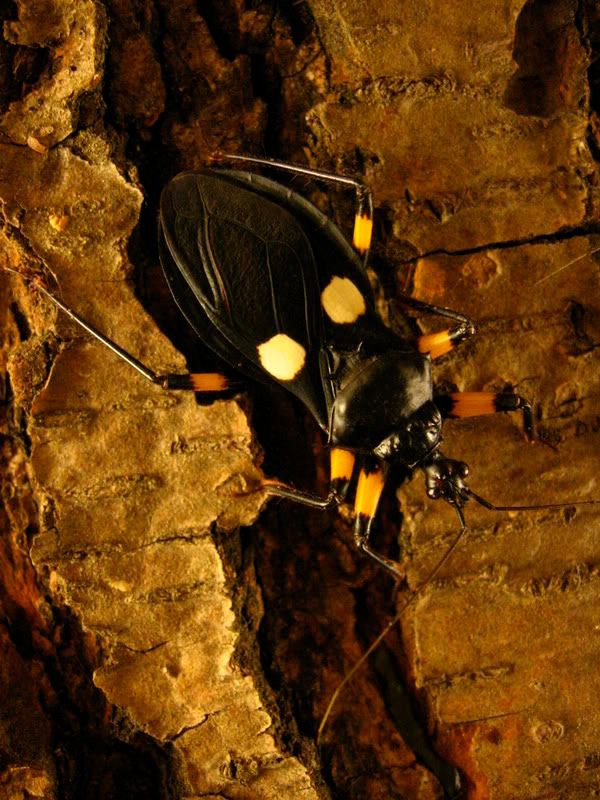 This is one of my assassin bugs, the species is called Platymeris biguttata and they make very cool pets. Their sting is extremely painful and they can spray you with a defensive liquid, but they are no aggressive at all. I don't handle them, but it's not a problem to pick up the hiding place they sit under, they usually won't move at all. They are also pretty social and it's possible to keep a colony of 20 or more of them in a long 10g (with a lid, they can climb glass and fly!). If an assassin bug gets attacked by another, it make a specific sound and the attacking bug will let go immediately. I have even seen them share a cricket or roach.
They are very inquisitive and will learn that there will be food when you open their enclosure. My colony will hide at first, but then they come out and check what I'm doing. That gets me pictures like this, with an assassin bug gallopping towards the camera at full speed, he may have mistaken the movement of the lens for prey: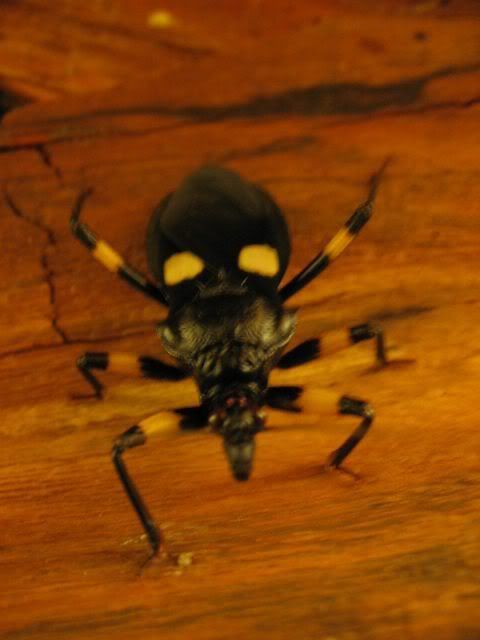 Here's one feeding on a cricket, they can kill insects/invertebrates that are as big as or bigger than they are.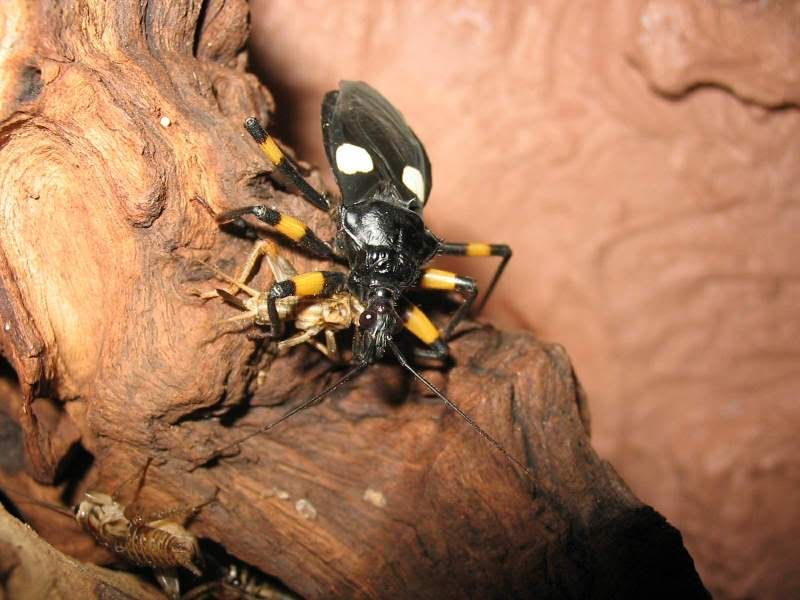 The nymphs (babies) are really tiny, you could fit five or more on your thumbnail. At first they are bright red and then change to a dark red/black after a few molts.
Entry for the
Camera Critters
meme.