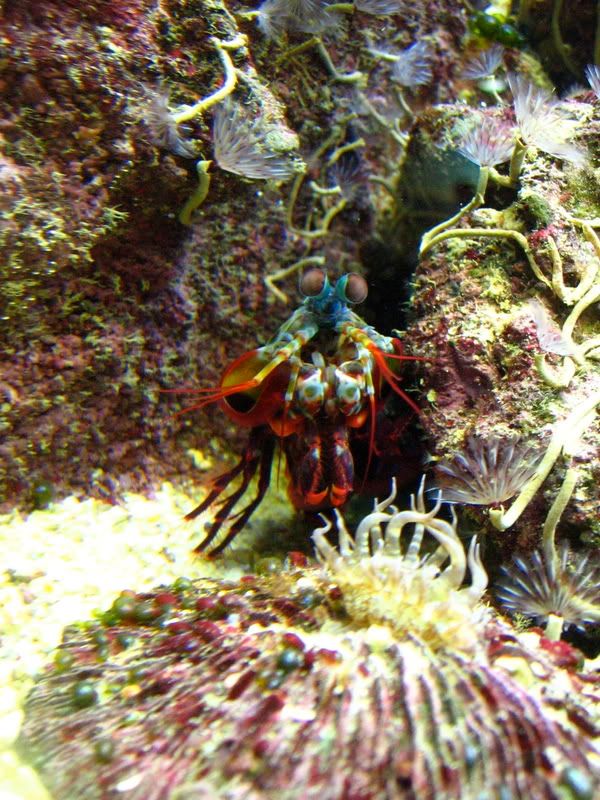 A peacock mantis shrimp, Odontodactylus scyllarus. I love those eyes. Mantis shrimp are very intelligent and have excellent vision: they see more colours than we do, have depth perception in each single eye (that can be moved independently from each other) and they can see polarized light. If you are interested in this, you can read the original article
here
- hooray for open access science!
Here's
an article that's (a lot) more understandable for the layman.
This shrimp was pretty shy at first, but when he noticed that I wasn't using a flash to take pictures, he came out and after a while I really wondered who was watching who. Except when something moving in his tank got his attention. Peacock mantis shrimp have claws that are turned into clubs and can smash open clams, other crustanceans and can kill or at least stun fish with them. They can also break the glass of tanks. They use them like a mantis uses its legs to catch prey, at a speed of 23 m/s. Ouch.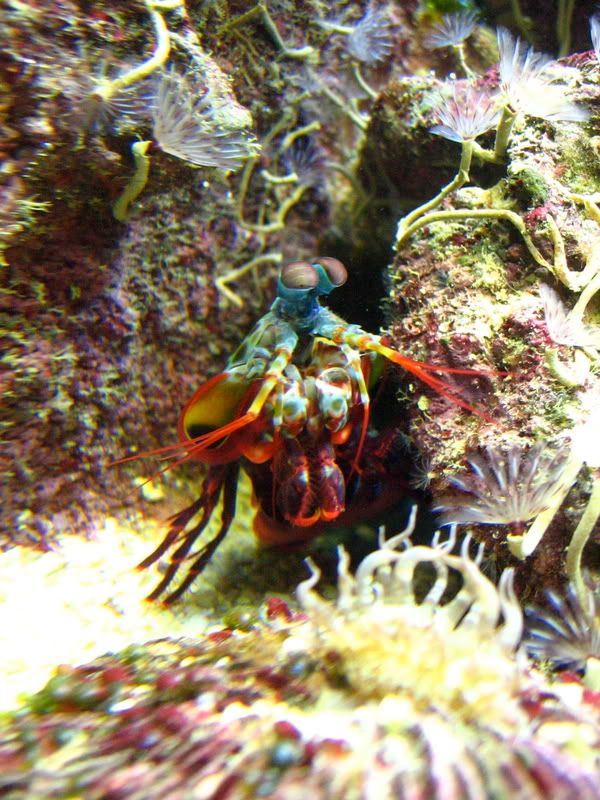 Photos were taken at the Tropenaquarium at Hagenbecks Tierpark.
Now go and see some more
Camera critters