This is Antje: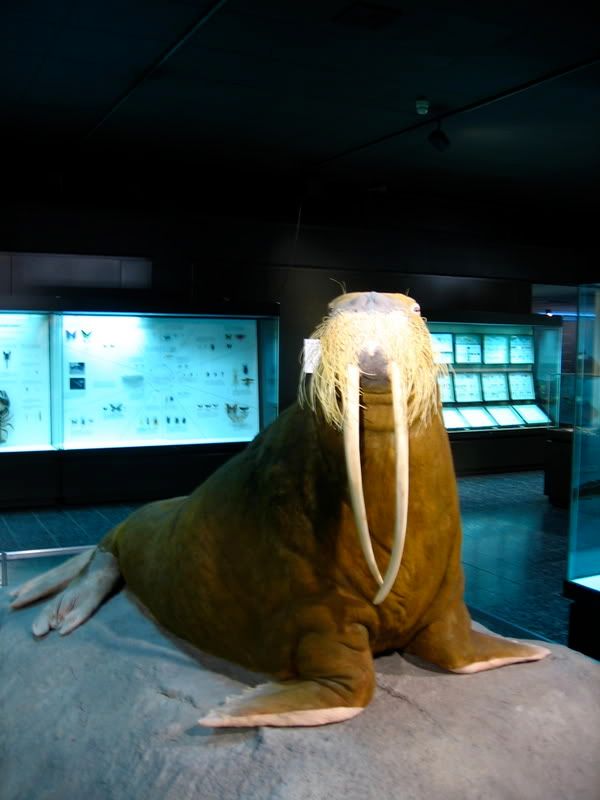 She was a female walrus and lived at the zoo Hagenbecks Tierpark, to the very old age of 27 years. I was at the zoo the day before she died and there were hundreds of people who had come to say goodbye, she was very popular and the most famous animal at Hagenbeck. The reason for that was that she was the
mascot
of the NDR (a TV station based in Hamburg) and short movies of her were shown as fillers. For me, it was the first thing I knew about Hamburg: Antje lives there.
Here
you can see such an Antje short film.
After her death, she was given to the Zoological Museum, for mounting. The museum is one of my favourites because they have a really interesting collection of all sort of mammals, birds, herps ect. It's great to visit with kids and if you want a reference for drawing, the museum is the place to go (admission free, too). Where else can you get this close to a tiger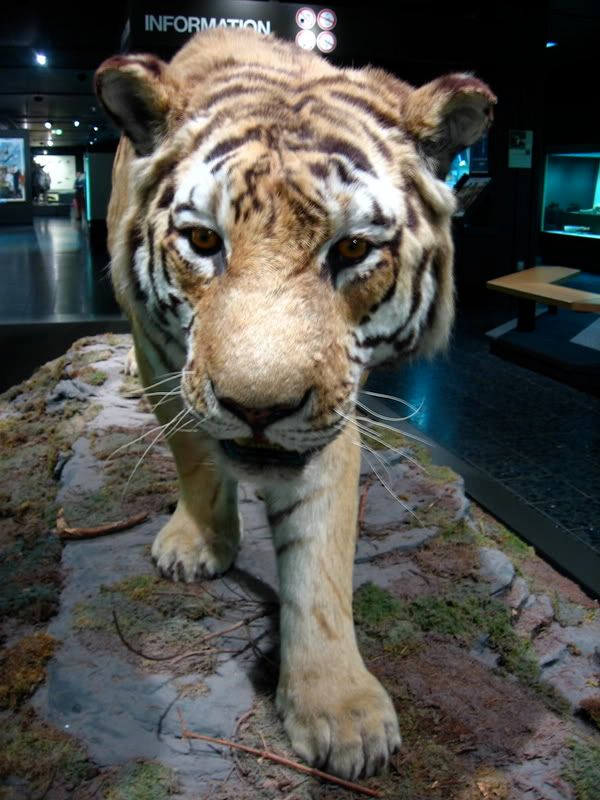 or a rhino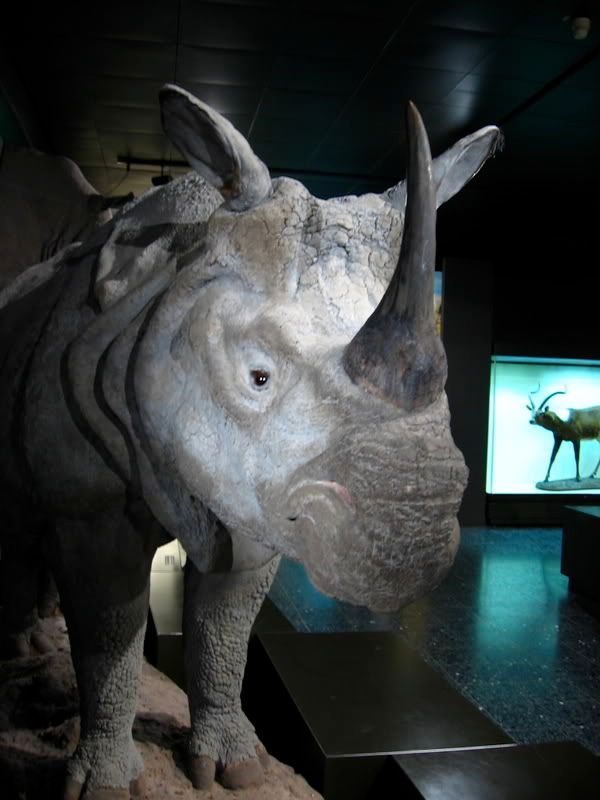 They also have some very rare things in their collection, for example this Narwhal skull
Not only has it two tusks, it's also a female. Usually only males have tusk and only one.
This Huia is also something that you can see almost nowhere else. The species was exterminated at the beginning of the 20th century and only a handfull of specimens remain.
Only a very small part of the collection is open to the public. The Zoological Institute which the museum belong to has one of the biggest collection of preserved specimens of mammals, birds, herps, insects and other invertebrates and fish worldwide. Scientist from all over the world visit it to do research. Unfortunately, the senate of Hamburg doesn't seem to consider this important and may sell huge parts of the collection off. The Institute will move to another site in a few years and allegedly it would be too expensive to make room for the whole collection. At the same time, Hamburg is building a concert hall that may well cost over 500 million Euro, over 600 million dollar. Is it me or does anyone else find something wrong with this picture? I really think about this every time I visit the museum, so I hope you don't mind me getting on my soapbox a bit here. I'll leave you with another picture from the museum :) Go explore the rest of the world at
MyWorld Tuesday