Last week I got to watch one of my hissing roaches (Gromphadorhina portentosa) molt.
Here it's looking almost normal, but I noticed that it was wriggling and preparing to come out of its skin
the head is already out of the old exoskeleton
now it's pulling the feelers out of their old skin and it's wriggling further out of its exoskeleton, which ruptured on the back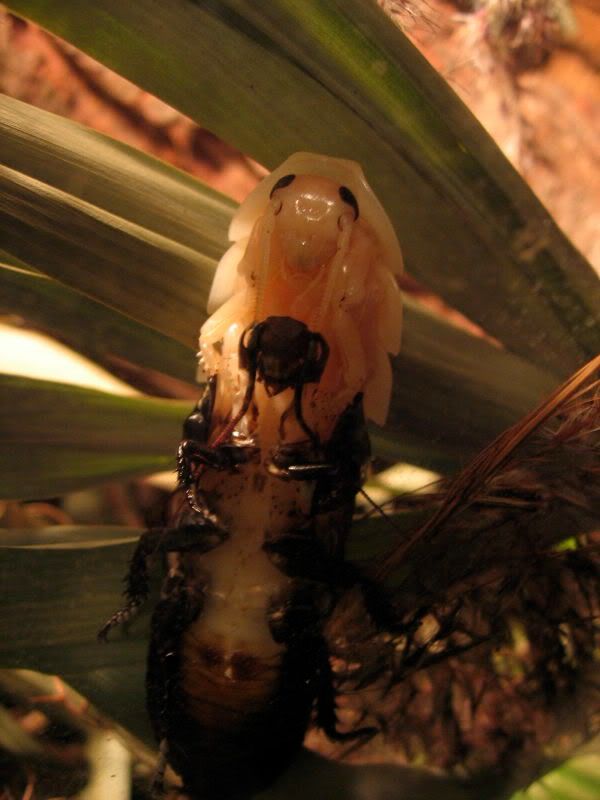 the roach then lost its hold on the glass and fell and I took it out of the terrarium to watch the rest of the molt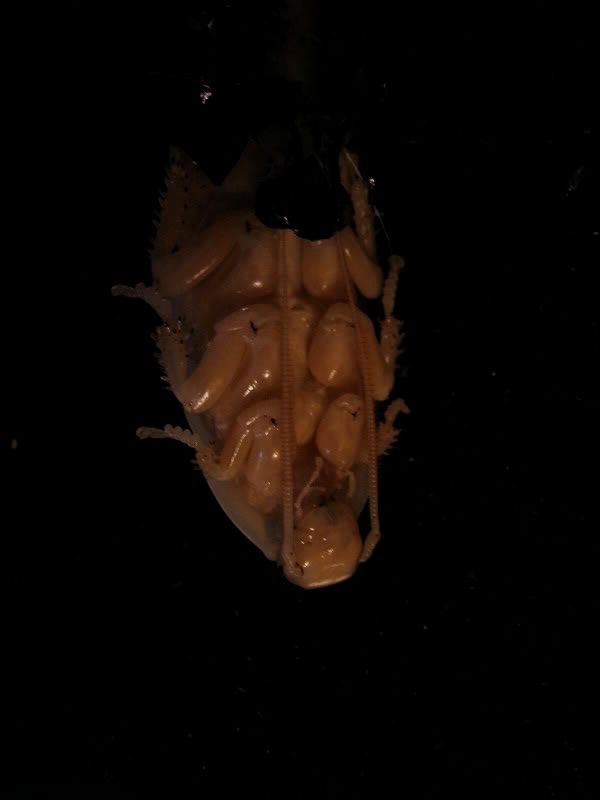 almost done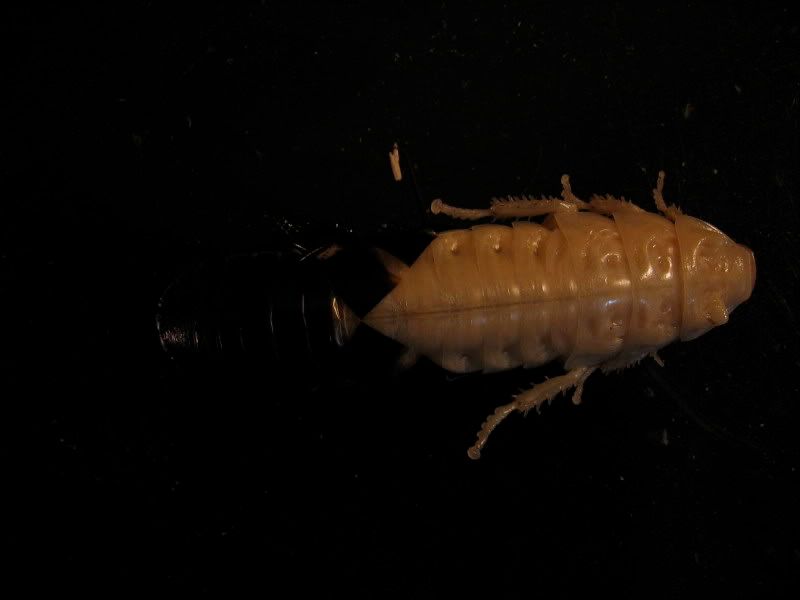 the roach and the shed exo (sorry dark picture, click it to see a bigger version). The molted roach is almost a third bigger now. It's an adult male now and won't grow any further. Only the males have those "horns" on their head and use them to fight with each other for territory, a bit like bighorn sheep, butting their heads. Some males will also push other males from behind until they have thrown their rival from his perch.
After a few hours, the roach will look much darker, the exoskeleton is only white while it's still soft. Here's a roach about one hour after the molt
and here's one that is completely hardened - Gil, my first hissing roach.
Want to see more animals? Then go and check the
Camera Critters meme