Count the elephants. How many do you see?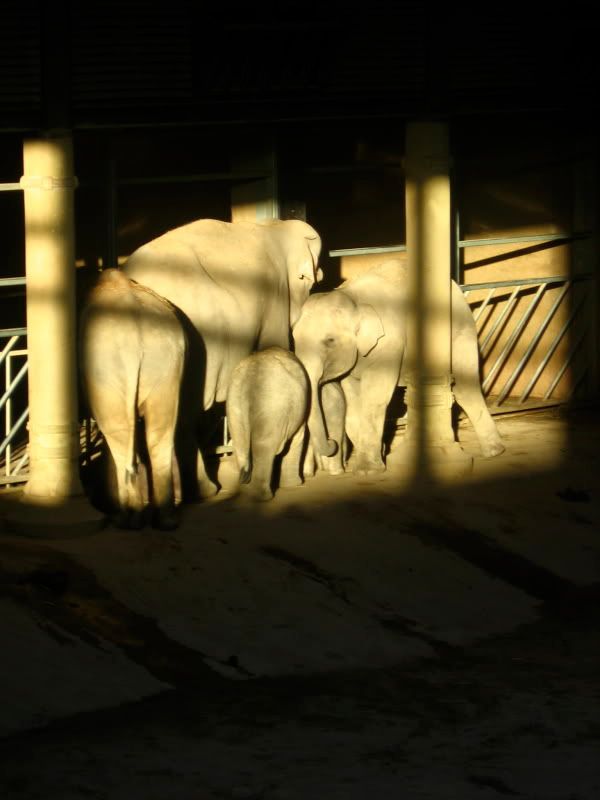 Four? Look again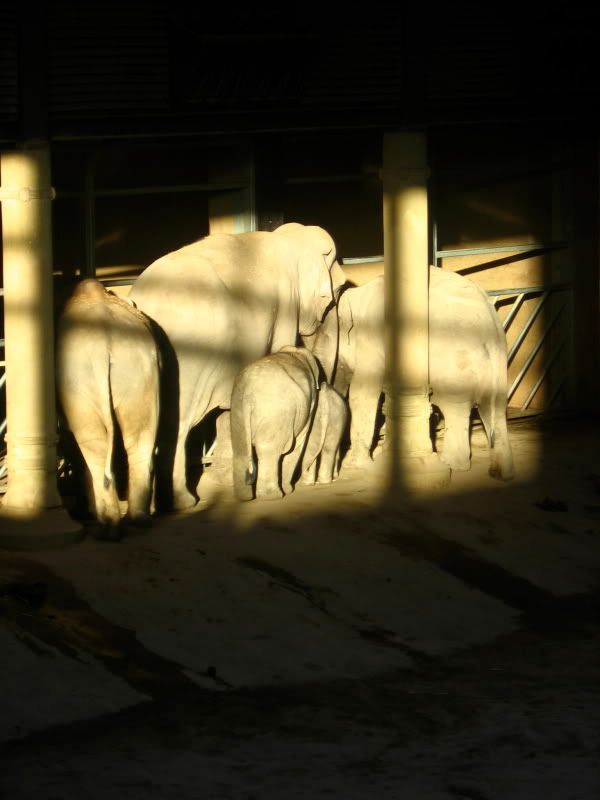 The calf, a yet unnamed male, was born on Saturday, I took the pictures yesterday. His mother is Yashoda, a 29 year old female, my favourite in the herd.
The baby goes exploring a bit, but the family is always watching and won't leave him alone for long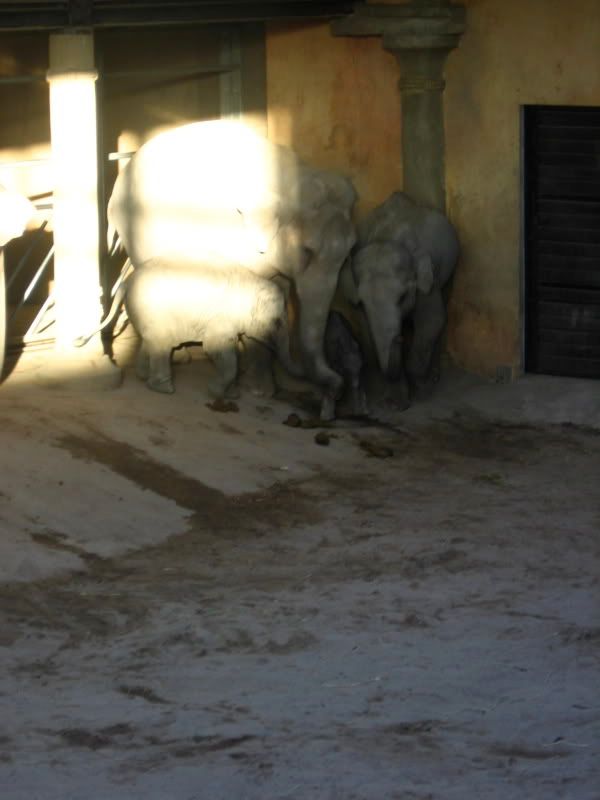 Surrounding the baby in this picture are from right to left Kandy, Yashoda's daughter from 2003, Yashoda herself and Shila, who was born 2007. Kandy and shila are delighted by the baby, they keep running after it, touching it with their trunks and getting to know the newest member of the family.
Yashoda stayed with the herd during the birth, something that Hagenbeck did for the first time worldwide a few years ago when Kandy was born. It's much less stressful for the mother and the other elephants when the mother is not kept alone for the birth. It was often thought that elephants will attack their babies after birth, but they actually kick it (gently) to get it to stand up. That looks brutal of course, but it's normal.
the bear enclosure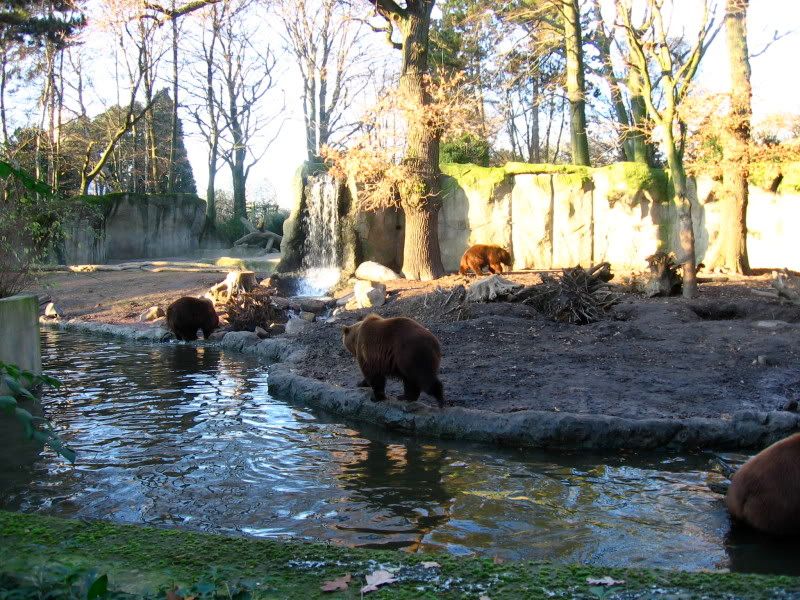 kangaroos in the snow, not something you see every day :)
the Orang Utan enclosure
the dome from inside
I took these pictures in the summer, the dome can be opened when the weather is warm and the Orangs can enjoy the sunshine
the inside
Sly, one of the younger females
Tuan, the 10 year old male. He's slowly becoming an adult male, in a few years he will have the shag carpet-style fur and the big jowls.
Photos published with kind permission of Hagenbecks Tierpark.