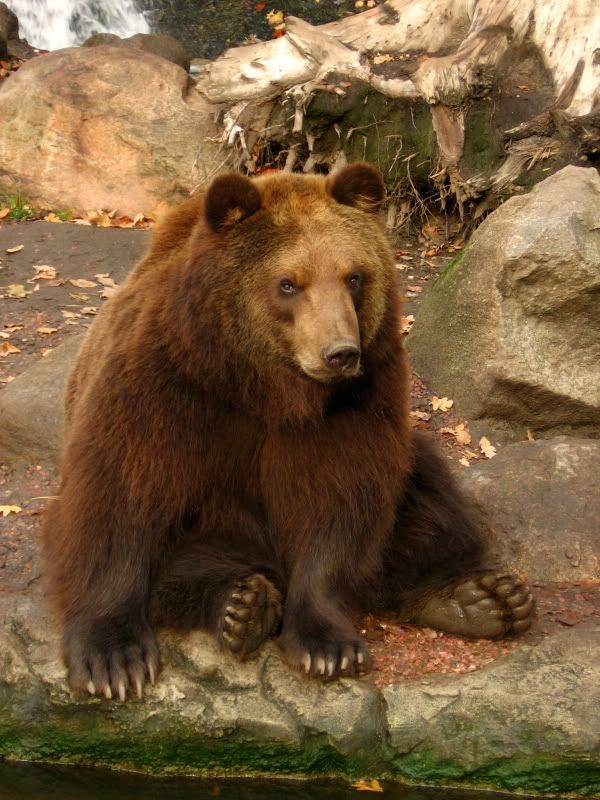 One of four brown bears, a supspecies from the Kamchatka Peninsula in Russia (Ursus arctos beringianus) at Hagenbecks Tierpark (the Hamburg zoo). They are about half-grown now and still very playful, fighting with each other to test their strength
here's the bear in the first picture this year in April- amazing how fast they grow.
This is a
Camera Critters post
, go there to see more animals!
Photos published with kind permission of Hagenbecks Tierpark!