We just rescued some Duprasi gerbils (Pachyuromys duprasi) aka Fat-Tailed gerbils. I really don't understand why people know nothing about the pets they keep. Duprasis must be kept on chinchilla sand or at least offered a big sandbath for their fur. They eat up to 50% animal protein in the form of insects and they are not very social, pairs (of the same sex) are usually fine, but bigger groups fit. The people we got them from had four males in one group and a female (probably pregnant) with three babies from two different litters and a very sick male in the second group. They were kept on wood shaving, with totally unsuitable food, one house per group as the whole furniture and no sandbath in sight.
The owner gave us the males, but may want to keep the females and the other male. We're trying to get all of them out because otherwise they will be dead in a few weeks, just from the wrong care (if care is the right word at all).
Here they are, after having a (the first?) sandbath: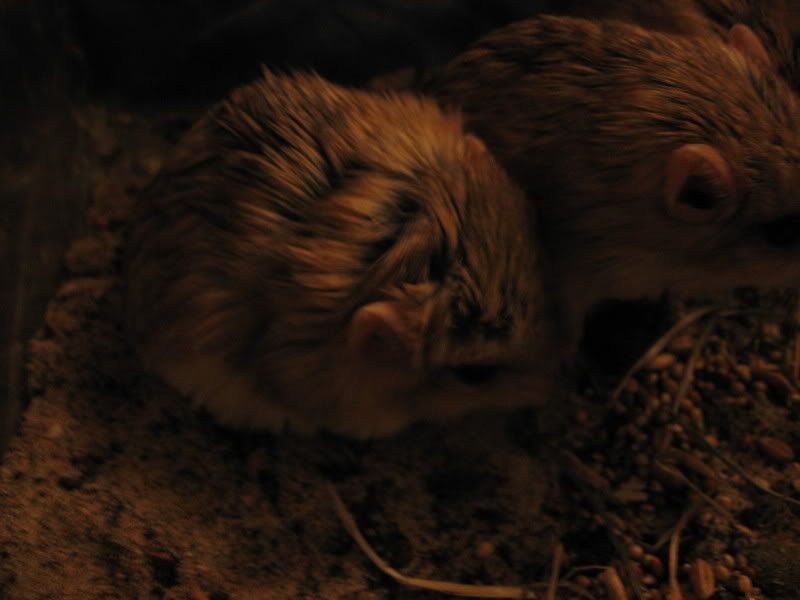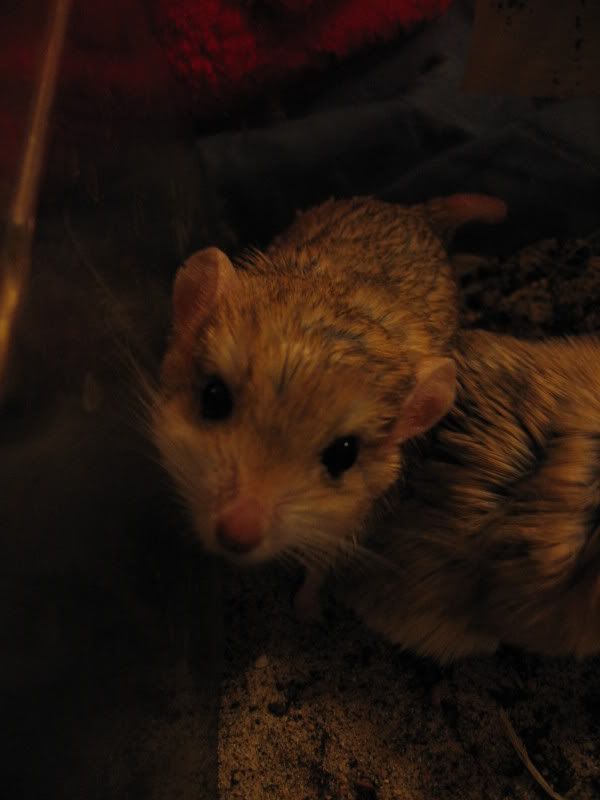 More Camera Critters
here
Edit: Their owners were just here and we gave them some sand, proper food and roaches as well as information about how to build a good cage, get a proper wheel, sand ect. The females and the male will stay with them (separated of course, the male has a male juvenile for company), but I hope that the conditions they live in will get much better now.