Hamburg has a really excellent public transport system: 3 subway lines, 5 local train lines, lost of bus lines and ferries. I don't drive (can, but don't like it) and so I have to rely on it to get around. I love subways and easily found my way around the various lines from day one.
Here's the view from the front of a subway, the U3 goes aboveground for most of the time and is the best line to take if you want to see something of Hamburg, you have a great view of the port from it for example.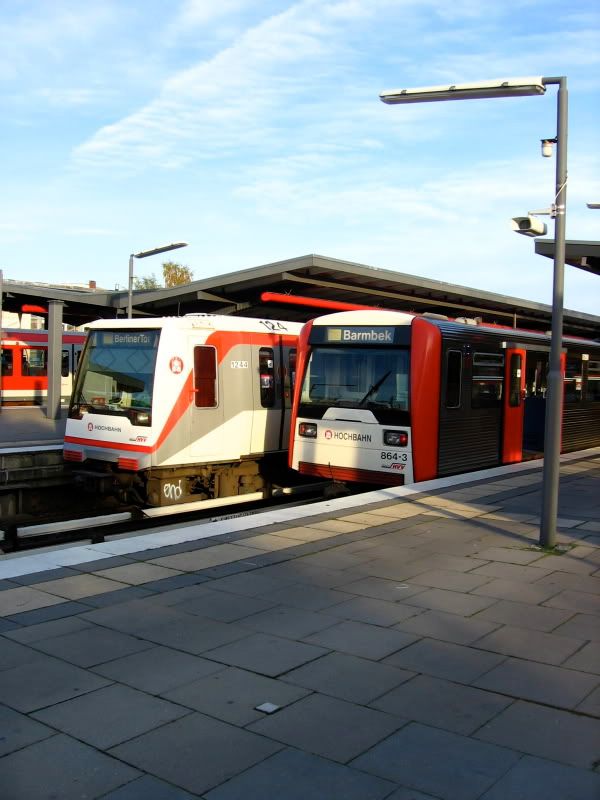 two U3s at the Barmbeker Bahnhof, the train in the front is an older model.
The S1, one of the local trains, coming into the station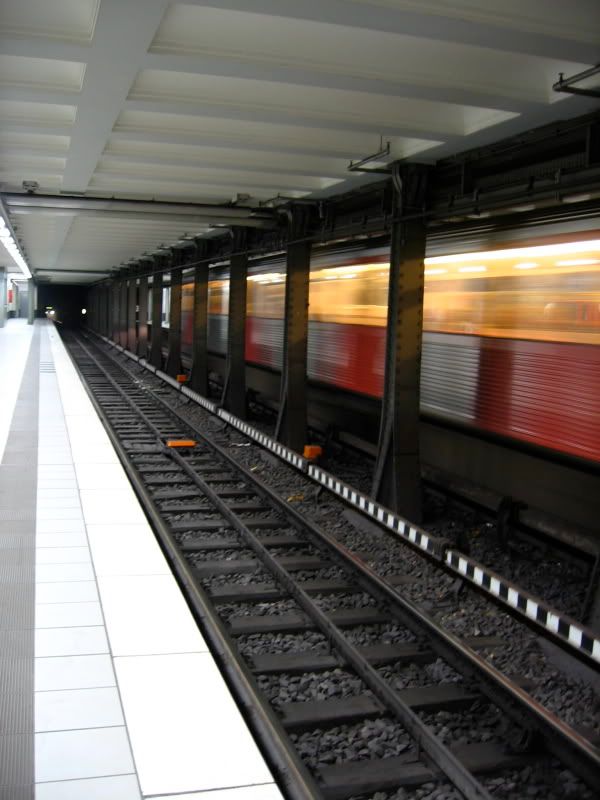 the U3 coming into the station Moenckebergstraße, near the city hall
all the train lines
Now go and explore more of the world at
MyWorld Tuesday