This is the main branch of the public library in Hamburg. There are 32 smaller public libraries all over Hamburg, although some may be closed in the future due to lack of money. In the last few years, a number have already been closed down. Even if I weren't a librarian myself (don't work for the public libraries, though), that would still make me angry because there does seem to be a lot of money for other (in my opinion far less useful) projects. Libraries are not only important because people can get books to read and educate themselves there, they are also places where people meet and especially the smaller libraries that are being closed down now are often the only place in the neighborhood where kids can meet, hang out, do their homework ect. I have worked in libraries where the same people came every day to read the newspaper, to meet friends, play chess - just to spend their time. Closing libraries leaves these people, adult and kids, with almost nowhere to go, especially in poorer districts.
Thanks for listening to my rant ;) A bit more about the main library: they have over 300,000 books, CDs, DVDs, sheet music ect. and offer services such as computers for doing research online or in databases as well as a hotspot for working online on your own laptop. Of course the librarians will do research for you if you cannot find something or don't have the time to do it yourself - for me, that is the most interesting part of being a librarian. People come to us with interesting and sometimes downright weird questions, in subjects that we don't know anything about, but a good librarian will (almost) always manage to find something. A wide general knowledge is among the best tools for the job.
Here's a shot from inside, showing the section with books about law, economy and hobbies/cooking (I know, weird combination, but they are rebuilding at the moment)
Part of the reason for the rebuilding is an automated system for returning books. Here's a glimpse: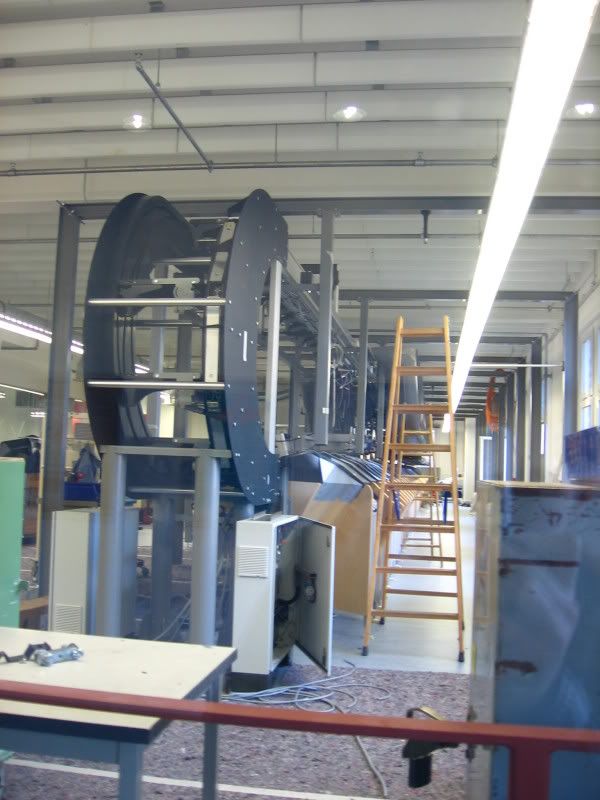 and here's what it will look like once it's finished: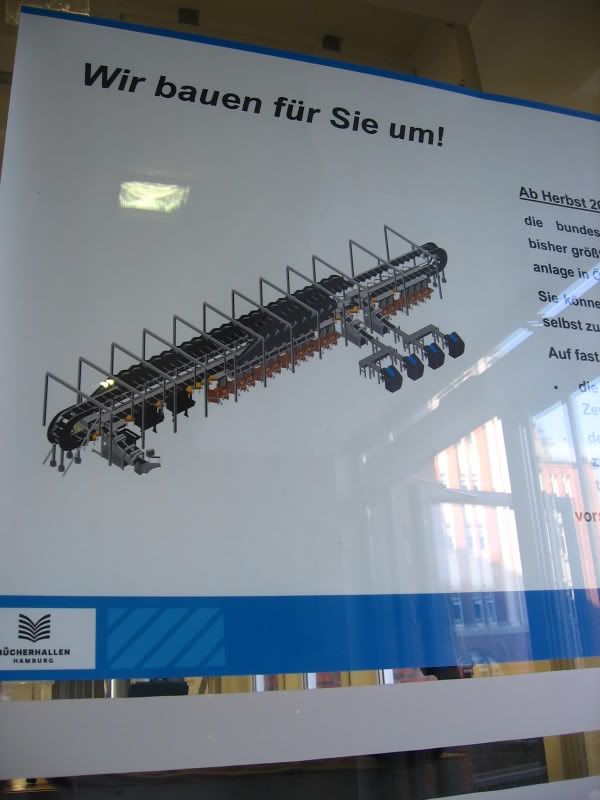 I'm a bit on the fence with this. One the one hand I can't wait to see how it will work and it will certainly pick up a big part of the workload of the library technicians, but on the other hand I can see that it may result in the loss of jobs. We'll see.
Now go and see other people's world over at
MyWorld Tuesday