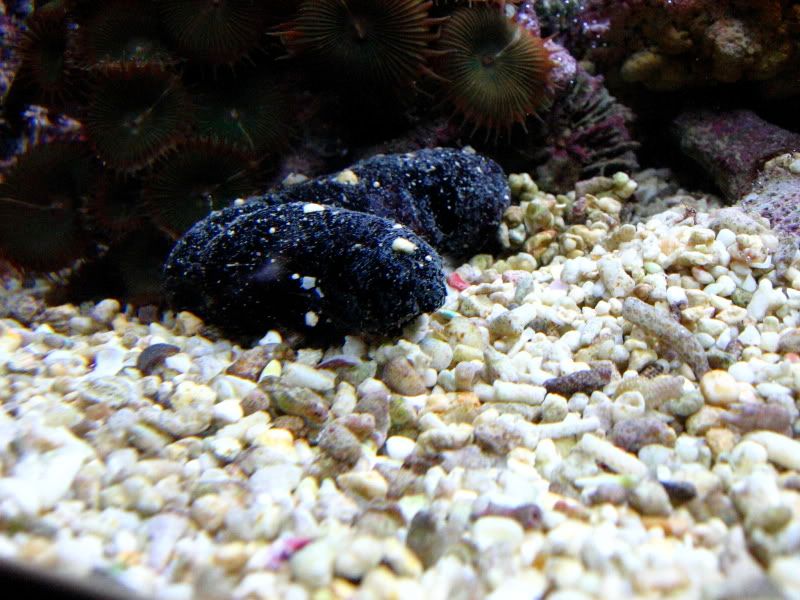 Why do I post a photo of a piece of fish poop? Because it's my favourite invertebrate at Hagenbecks Tierpark and because almost no-one else seems to realize that it's alive. It's a sea cucumber.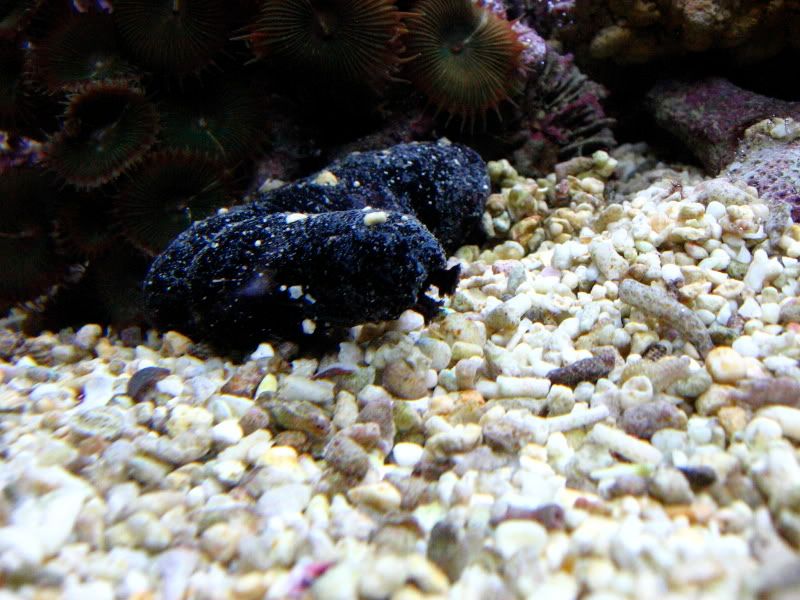 Here it's stretching out its tentacles to sift through the gravel for food.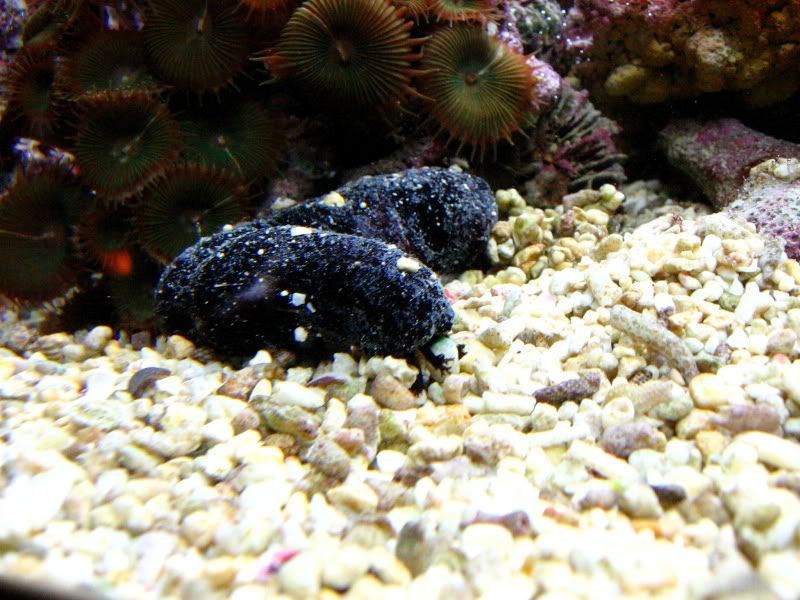 That pebble seems to be particularly tasty.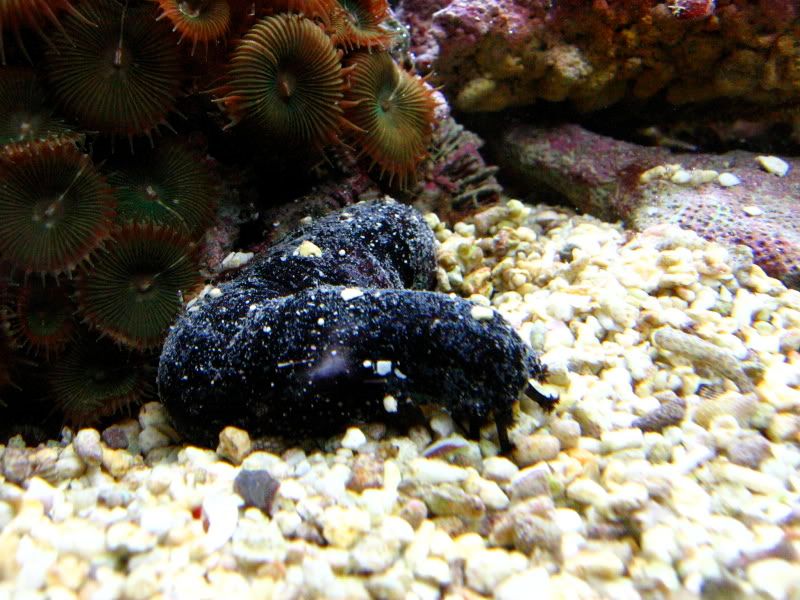 And it goes on to the next one.
I got to pet a much bigger sea cucumber at the Oregon Coast Aquarium (they have a touch pool full of weird critters, very cool - ever had an abalone suck on your fingers?) and they are not slimy at all but feel like velvet, very soft. It tentacled my fingers and didn't want to let go. Then it pooped in front of a group of fascinated first-graders. *g*
Some sea cucumbers can regurgitate their internal organs when they are attacked as a defensive mechanism. They just grow new ones and can go without feeding for months. They are related to sea urchins and sea stars.
Here's a
video
of the feeding sea cucumber. The white thing moving behind the sea cucumber's head is a bristle worm.
The Camera Critters Meme
has a lot of more critters to look at, go and check it out!
Photos and video published with kind permission of Hagenbecks Tierpark.