A view over part of the Stadtpark, the biggest public park in Hamburg, from the top of the planetarium at a height of about 55 meters (the planetarium is 65 meters high, but you can't go all the way up).
It's a good place to get a nice view over Hamburg and access to the plattform is free.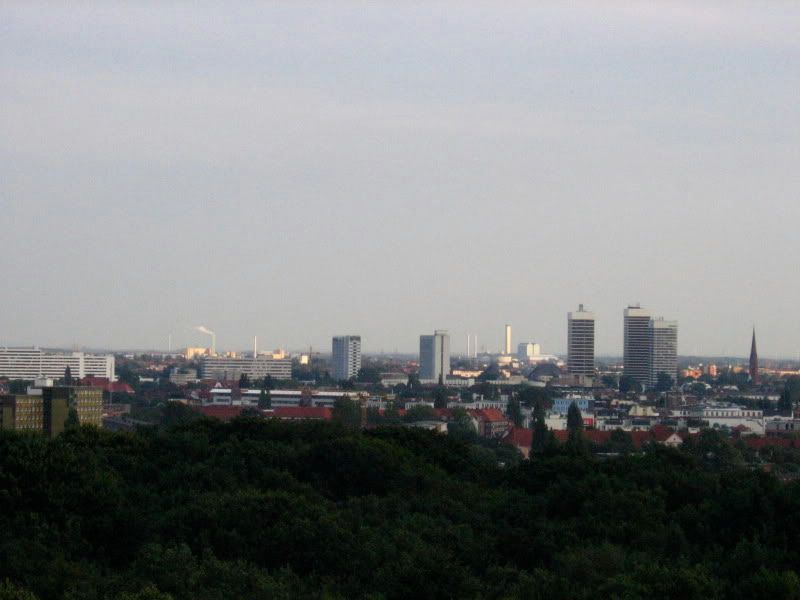 The white tower on the left is the
Heinrich Hertz-Turm
. The group of buildings in the middel are the Grindelhochhäuser, the Grindel highrise-buildings. The Grindelviertel was heavily destroyed during WWII and those newly build highrise building were living spaces for many people. They are pretty much run down now and badly in need of refurbishment.
Here you can see part of the Alster and the city hall (the second tower from the right) as well as a few of Hamburg's big churches.
Take a tour around the world over at
MyWorld Tuesday