a redwing (Turdus iliacus), a bird that migrates through Germany in search of warmer regions
a pair of blackbirds (Turdus merula), the female in the front. These days, many blackbirds are all year-long residents and in cities, you can see big groups of twenty or thirty birds foraging together. In smaller towns and in the country, there's usually a pair that defends its territory against all other blackbirds.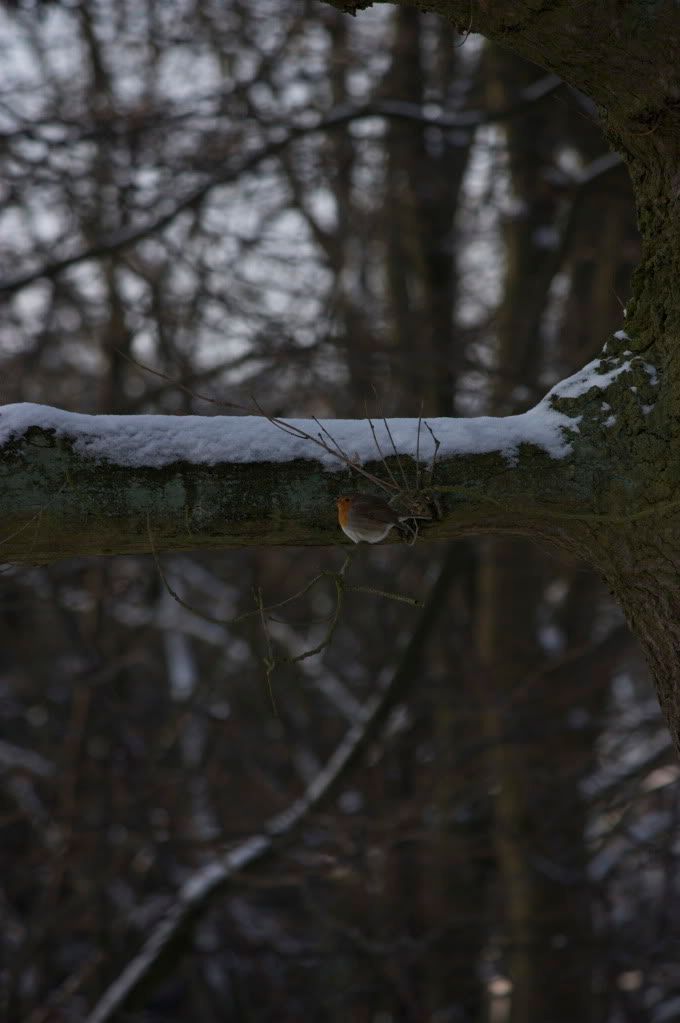 a European robin (Erithacus rubecula)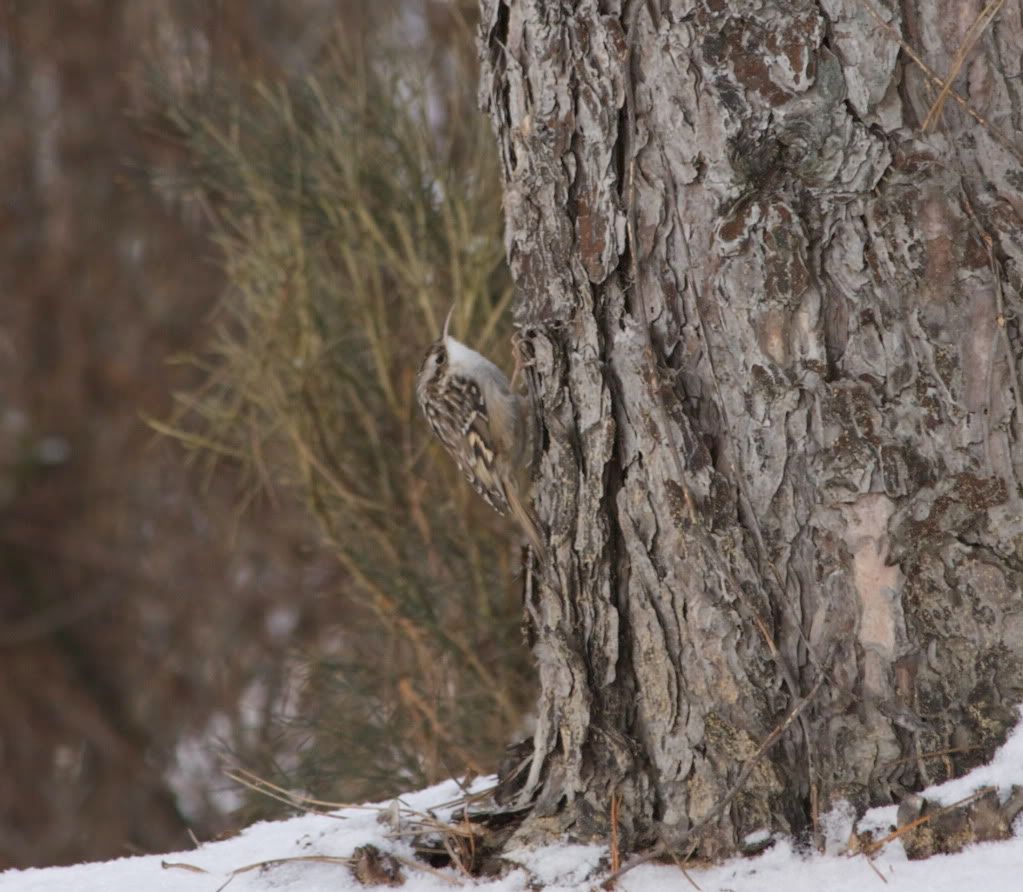 a Short-toed Treecreeper (Certhia brachydactyla) - they are tiny and very well camouflaged against the bark. But once you have seen one, they are great to watch because they will spiral down a tree, looking for insects, and then fly up into the next tree and spiral down again.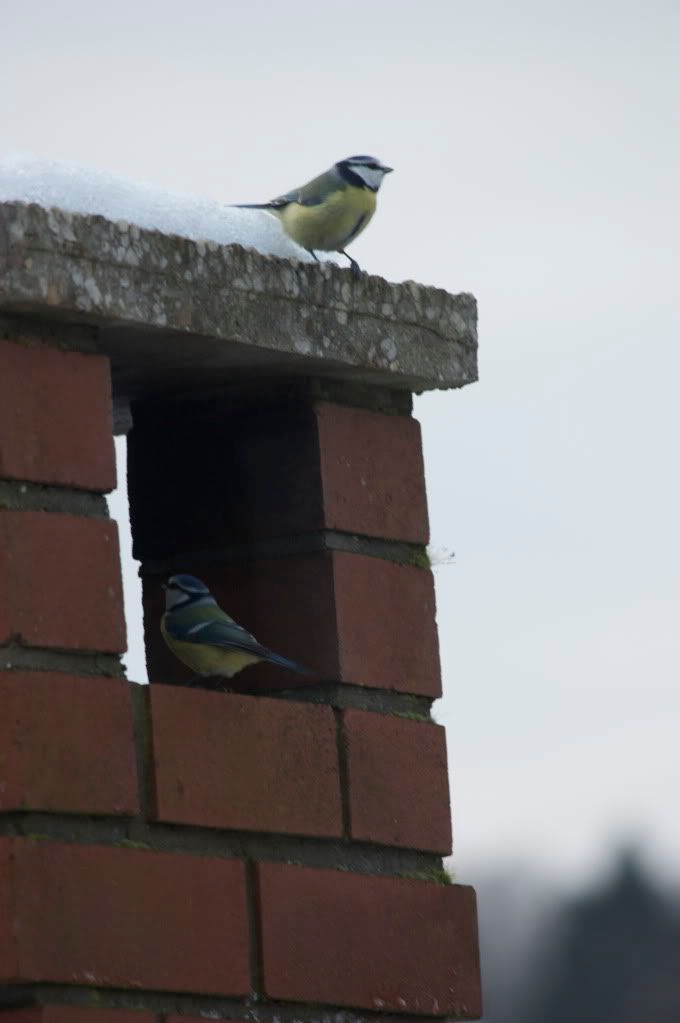 a pair of Blue Tits (Cyanistes caeruleus)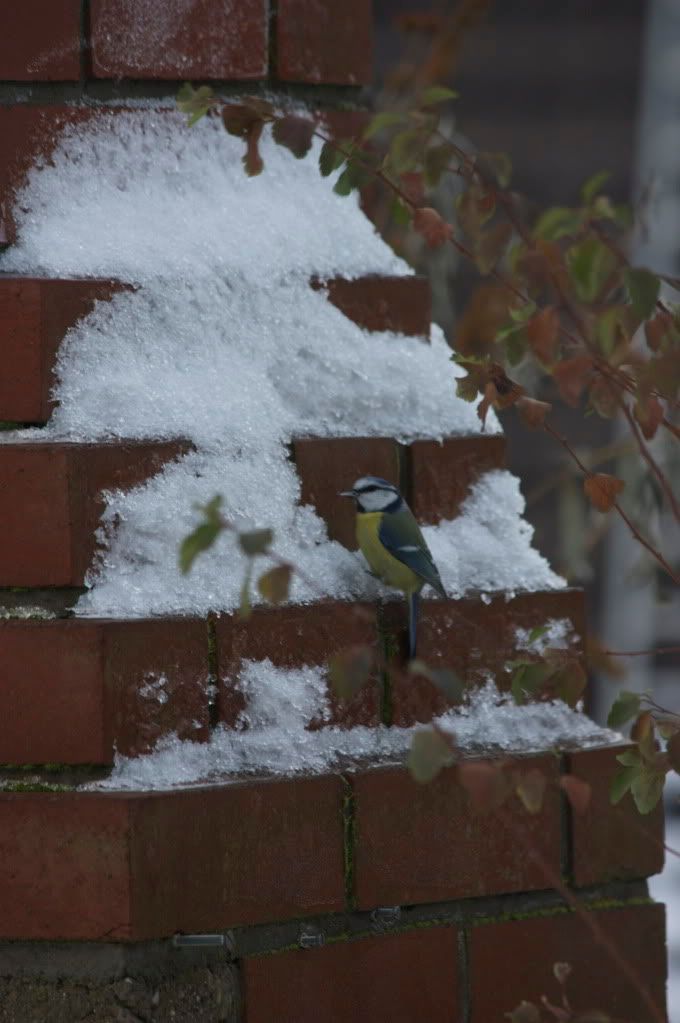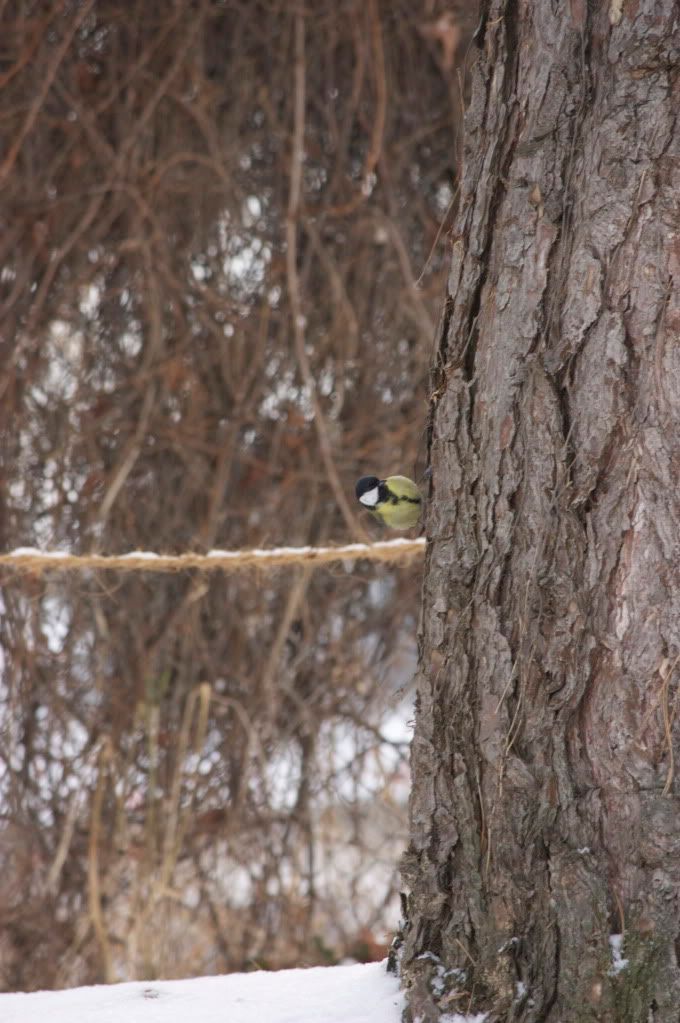 a Great Tit (Parus major), probably a female because of the small black stripe down the front, it's larger with males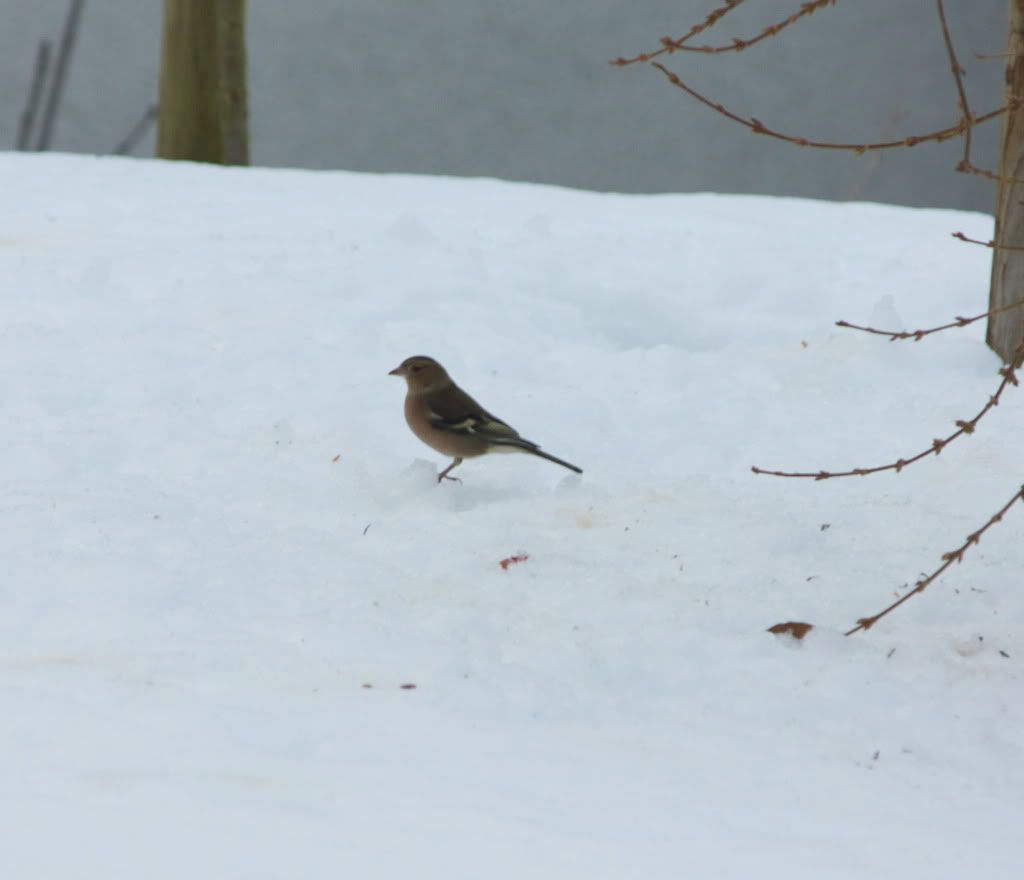 a male Chaffinch (Fringilla coelebs)
Except for the redwing, these are birds you will probably see when you put up a feeder in Germany. To see more animal photos, visit the
Camera Critters meme