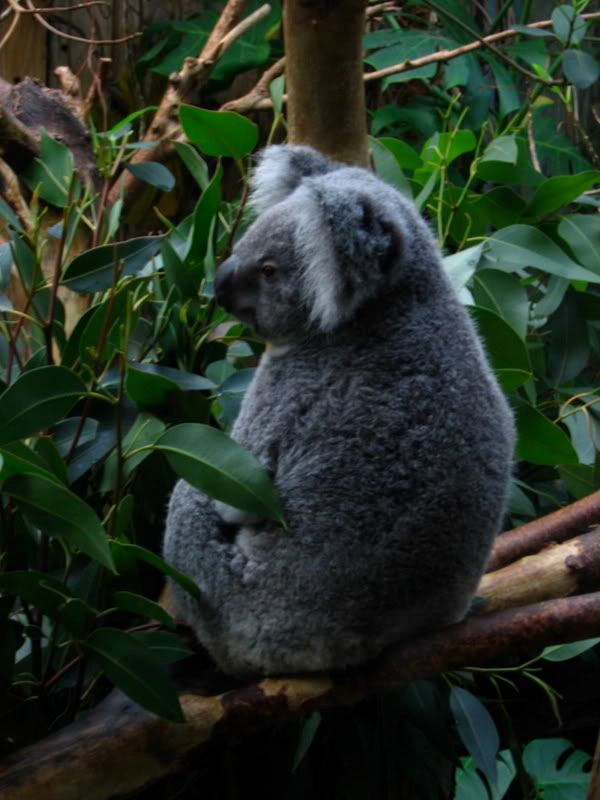 The zoo in Duisburg was the first zoo in Europe to keep and breed koalas and is still the only one in Germany. They are my favourite animals, ever since my parents gave me a stuffed toy koala for birthday when I was three years old.
They don't do a lot. They typical koala posture is like this
But if you're lucky and patient, they do wake up now and then to get something to eat.
The zoo offers five different eucalyptus species every day and the koalas are very picky about what they eat, choosing a leaf of that and a leaf of this. Otherwise they would poison themselves, eucalyptus contains a lot of toxins.