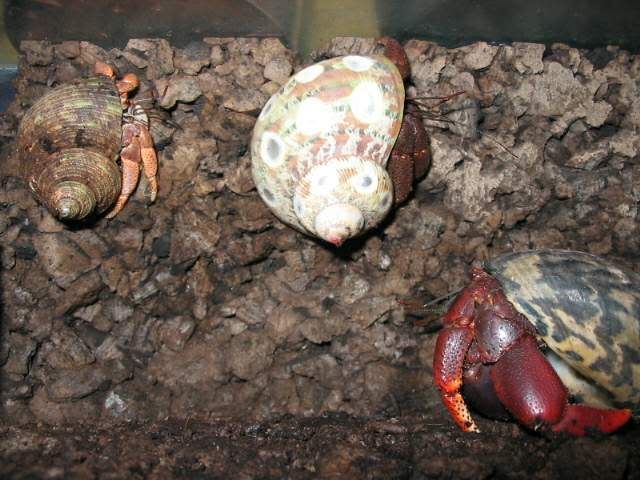 Some of my hermit crabs enjoying a walk on the wall. From left to right: Dr Bunsen, Londo and Vir. Londo died a while ago during a molt (crabs shed their exoskeleton and it's a very stressful procedure for them), but the other two are still with me. Vir is about the size of a small apple and my guess is that he's about 30 years old.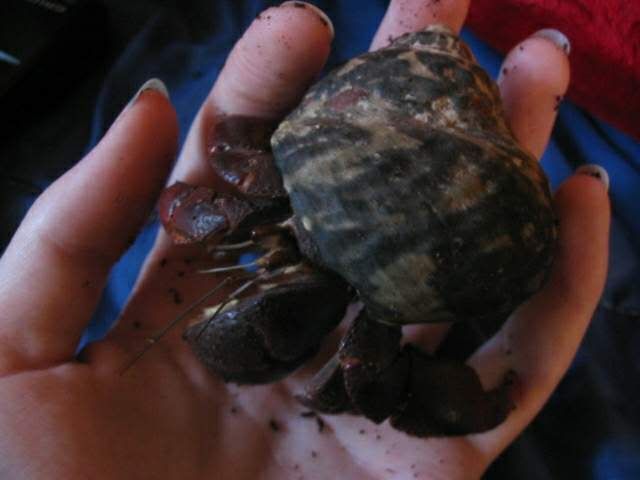 All land hermit crabs are wildcaught and there's no good way to tell their age, so it's just a guess. But there are two crabs who have lived for 30 years in captivity, they are bigger than Vir, and there are even bigger crabs known (the size of a small coconut), so it's safe to assume that they can grow much older than that. Most of my crabs are rescues, though, from people who couldn't or wouldn't keep them anymore.
They enjoy climbing (again, Dr Bunsen):
shopping for new shells (Trinity)
and sometimes just sitting and staring into space (Horatio)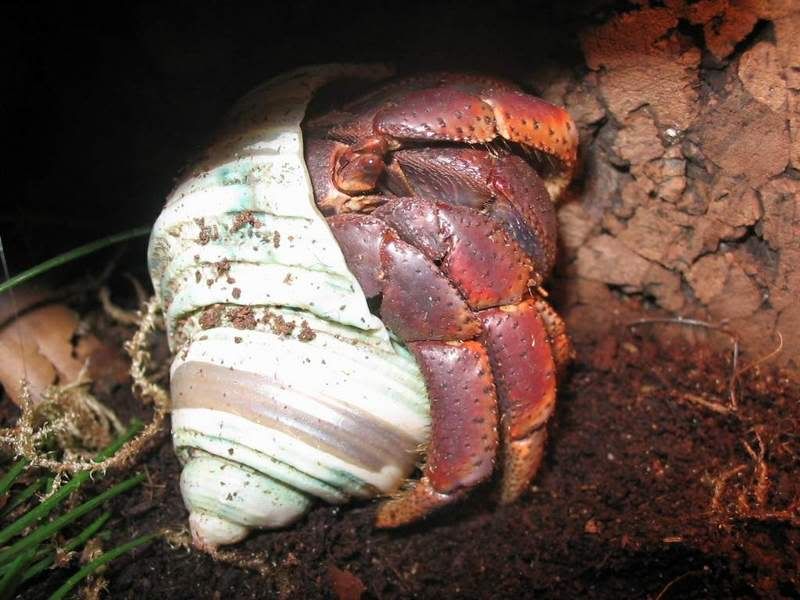 or hiding in their shell (Bartleby, named after the Melville short story Bartleby the Scrivener because he'd prefer not to ... come out of his shell, walk around ect. - at least not when anyone's watching)
This is my crabitat, a terrarium 3x1.5x1.5 ft long, wide and high (roughly a 80g) that houses 16 crabs, they are very social and love company.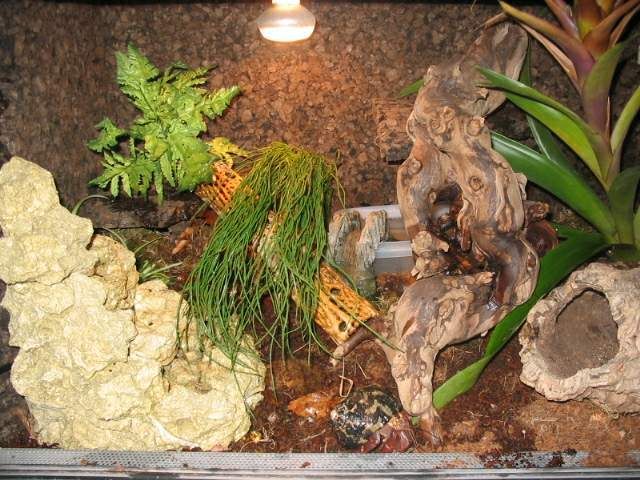 left side - the jungle with hiding places, plants and fresh water
right side - the beach with saltwater and extra shells
If you want to learn more about land hermit crabs, check this website:
http://www.thecrabbagepatch.com/
and go over to the
Camera Critters meme
to see more critter photos!