2009 starts with snow and a really cold spell. Even the gulls down at the port don't want to move much and prefer to hunker down somewhere.
I wanted to get a view across the port, but the weather had other idea. That's not fog, it's all snow.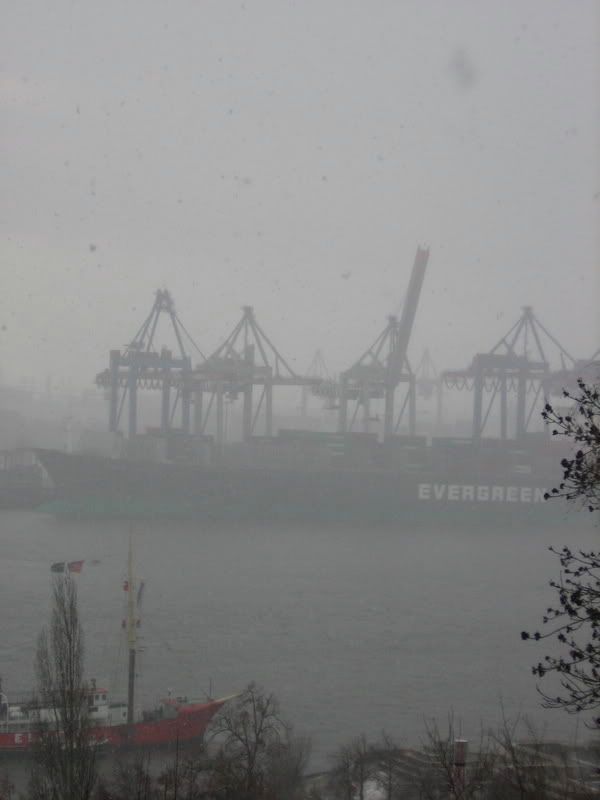 Here's a German New Year tradition: Dinner for One. It's a sketch and it's show every New Year's Eve on TV several times on different channels. Just about everyone in Germany know it and most of the people in (West) Germany have watched it year for year ever since it was shown for the first time in 1963.
Miss Sophie is celebrating her 90th birthday and has invited her four best friends. There's just the tiny little problem that they are all dead and have been for decades, but Miss Sophie and her butler James have found a solution for that. I have no idea if anyone outside Germany will find this funny and I always wondered about that - so let me know :)
Travel around the world over at the
My World Tuesday meme
!