It's been pretty cold in Hamburg for a while now and even the Elbe is freezing over, that's a rare occurrence. The port is still pretty much navigable, but upstream icebreakers are already needed.
The shore is full of ice washed up during the high tide. In the background, a container ship is towed into the port.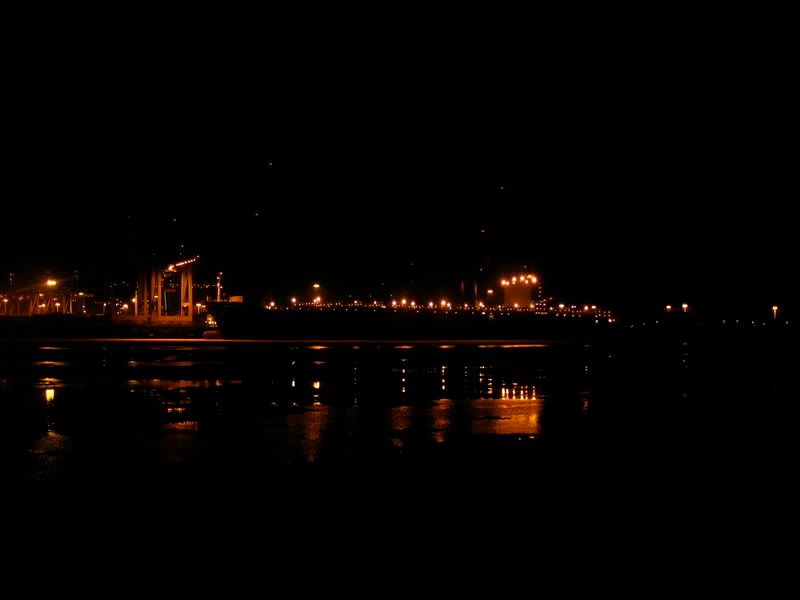 Another container ship being loaded, you can see the ice on the water in the foreground. The water looks weird when it moves, viscous like honey. I had read about this, but never seen the effect myself.
While I was taking pictures, the ferry arrived and we decided to take it. It goes to Finkenwerder across the Elbe and back, taking about 45 minutes - it's always a nice trip and this time it was special. A cloudless sky, the moon almost full and very bright, the ice scraping the hull of the ship. The cold wind on our face and the lights of the busy port aglow in the dark.
Travel arund the world with
MyWorld Tuesday