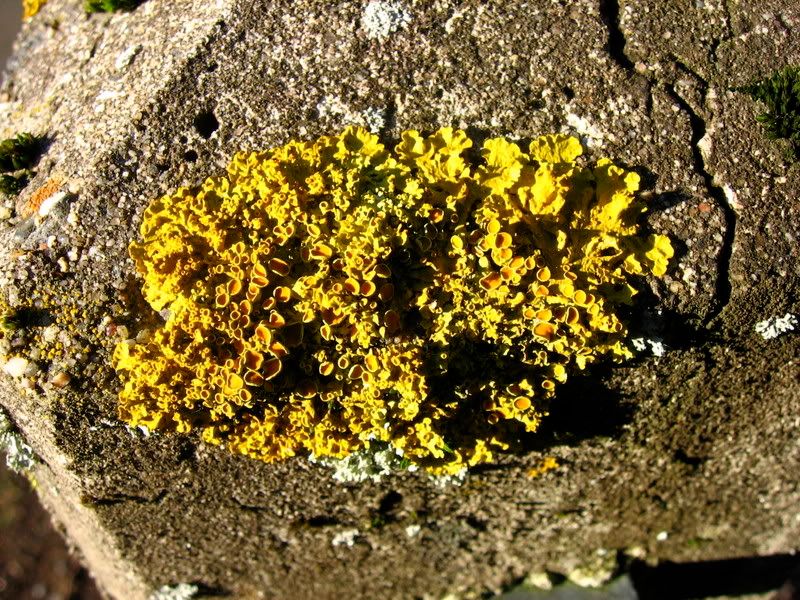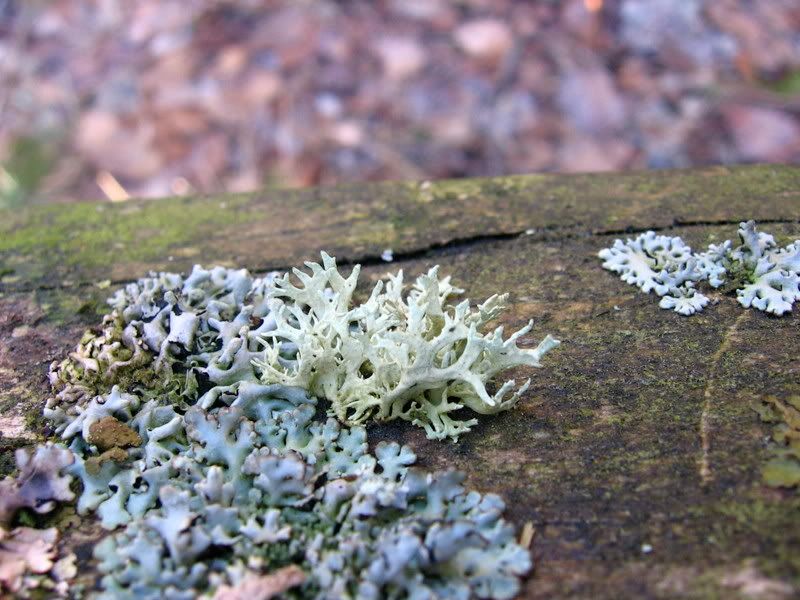 Lichen are a partnership between a fungus and a plant and they are an ancient group, the oldest fossil lichens found are about 400 milliuon years old. They are delicate and grow extremely slowly, only a few centimeters or even millimeters per year. At the same time they are very hardy and are often the first organisms to colonize a barren area, stabilizing the soil for plants to grow in.
If you come across a rock looking like this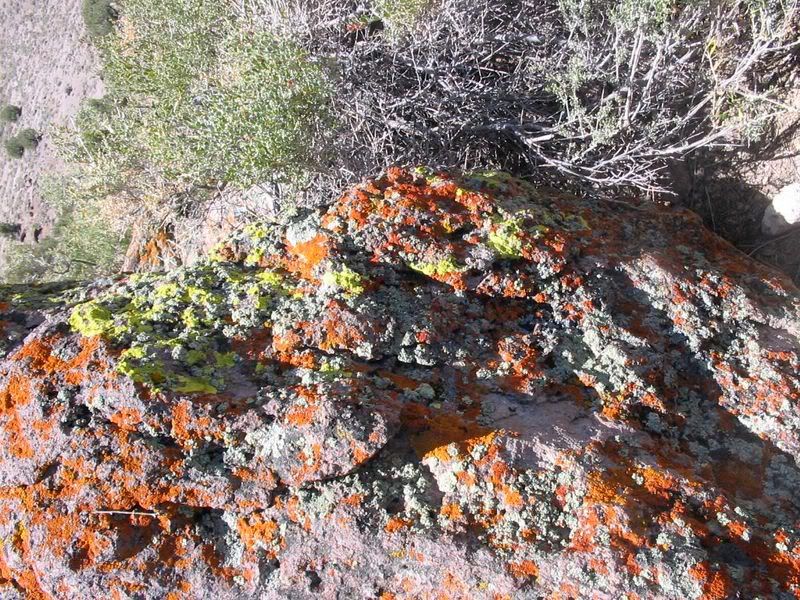 or this
while hiking, try not to step on it and don't disturb it - it's not a funny-coloured rock, but a lichen that may well be a lot older than you are.
The first two photos are lichen growing on a handrail on a trail round the Fuerwigge water reservoir in the
Sauerland
, the last two were taken at the Hickson Petroglyph Area in Nevada. The yellow one is probably Xanthoria parietina, I have no idea about the others.
See more flowers over at the
Today's Flowers meme