My boyfriend worked in England for three months last year and when I came to visit, London was of course a must. I've been to London many times and it's my favourite city, I just love it. This time it was especially awesome because we went to see the Doctor Who exhibition. I started watching the show with Christopher Ecclestone as the ninth Doctor (the classic series was shown only once in German TV and then I was too young to watch it - thank God for the internet or I would have to suffer through the dubbed version now!) and I had a blast at the exhibition. The above photo shows a clockwork android, those are really creepy, but one of my favourite Whomonsters.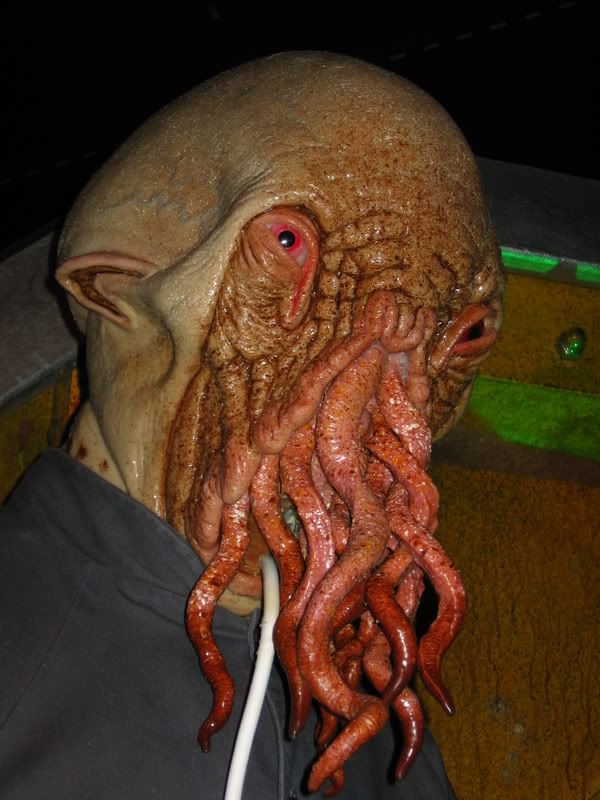 An Ood. How can you not love a face like this?
Cassandra - moisturize me *g*
Cybermen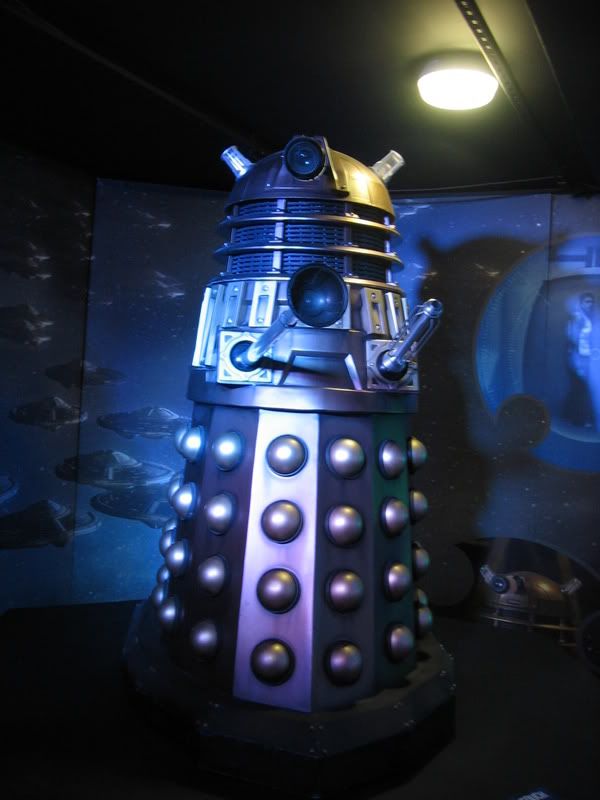 a Dalek - I knew them even before I knew Doctor Who and I've always liked that design. Especially the plumber's helper and the egg whisk (I'm quite sure that's what they used, at least in the original show). But they are frightening somehow!
and of course the Weeping Angels, positioned right behind a corner. Don't blink!
If you're a Whovian and have the chance to visit the exhibition, then by all means do so, it's really worth it and absolutely not crowded, since you have to buy tickets in advance and only a certain number is sold for each timeslot. The one in London is now closed, but there are others
http://www.doctorwhoexhibition.com/
Travel around the world over at
MyWorld Tuesday