I'm sick of winter right now and I'm glad about everything that's growing. Here's the first flower I saw this year: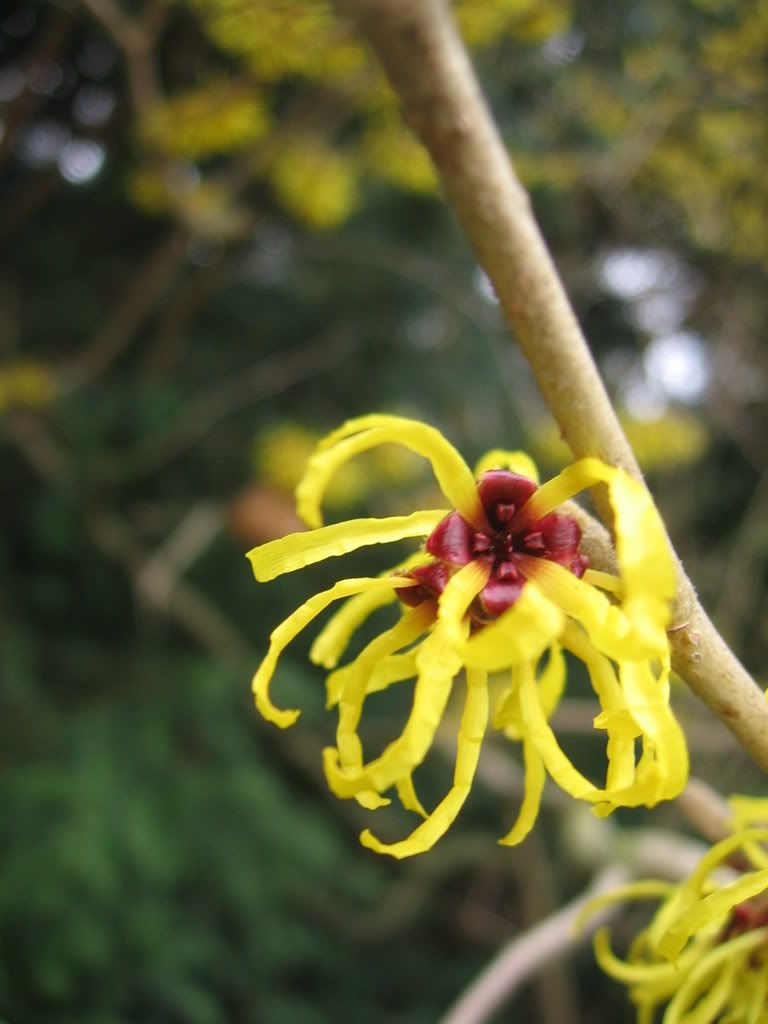 It's witch hazel and around here, always among the first plants to bloom. And another sign of spring:
Willow catkins. In German, they are called Kaetzchen (kittens) or Pusekaetzchen by children, meaning something like fluffy kitten.
See more flowers at the
Today's Flowers meme