A marabou at the
Vogelpark Walsrode
. While it was standing there, a duck swam near it and the marabou eyed it very interestedly, while the duck stretched its neck and then stopped moving alltogether.
I just had time to think "That's one suicidal duck!" and then the marabou had grabbed its neck and was shaking it. I fully expected it to try and swallow the duck, I thought that the duck was already dead or at least dying.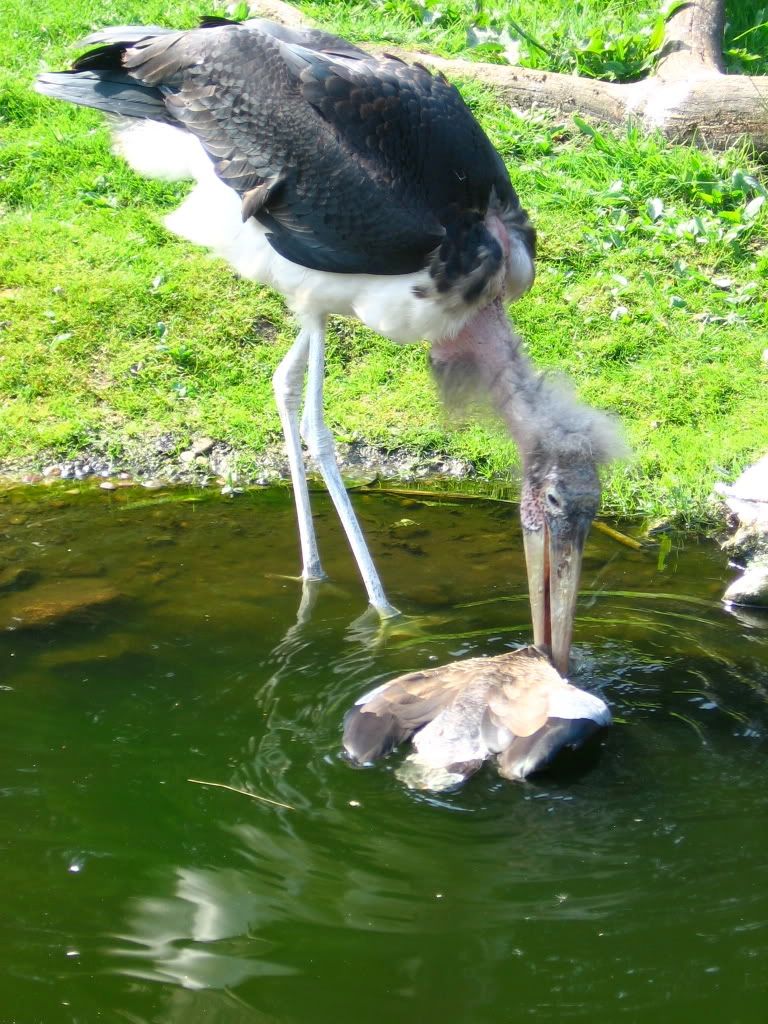 But after a few seconds, the marabou let go again and the duck raised its head, ruffled its feathers and swam away. I have no idea what that was about. Marabou chiropractor?
The Camera Critters Meme
has more great pictures of cute animals, go there and take a look!