The
zoo in Hamburg
has a big group of Sumatran Orangutan and has been breeding them very successfully in the last few years. One of their females, Bella, is one of the oldest Orangutan in captivity with 48 years and has given birth to a baby only three years ago.
Their enclosure is housed in a big dome that can be opened when the weather is warm enough
here's the view from upstairs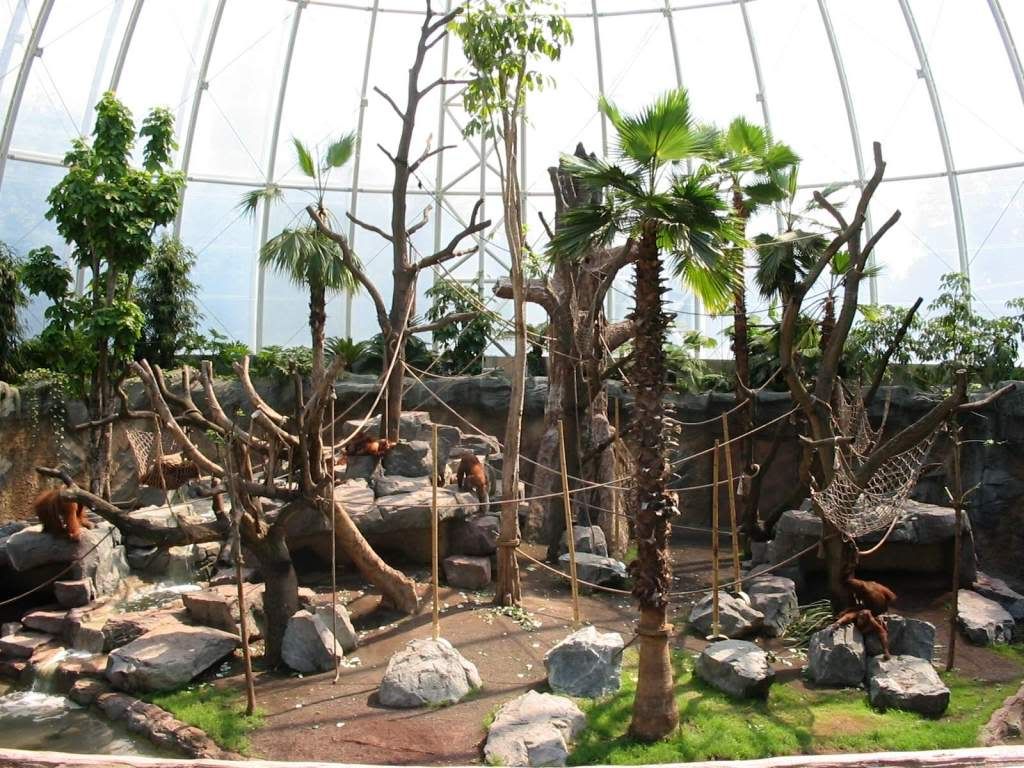 Moko, Bella's daughter and her baby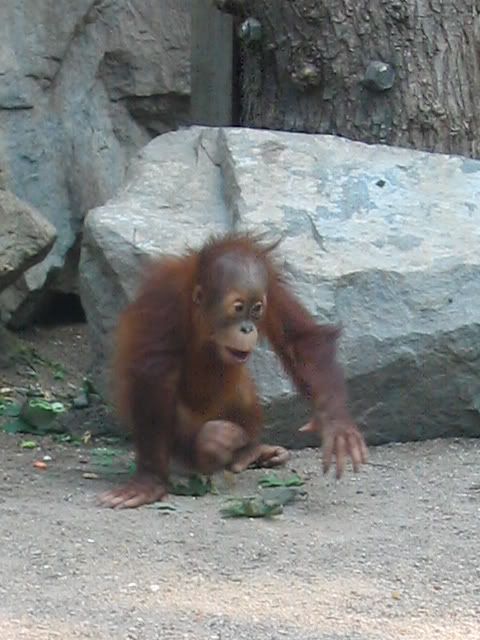 There are many places to hide food like honey or yoghurt in the enclosure and the orangutans will forage for it during the day. Here Tuan, the male of the group (not yet showing the fur and big cheeks of an adult male) trying to get honey out of the stem with a small stick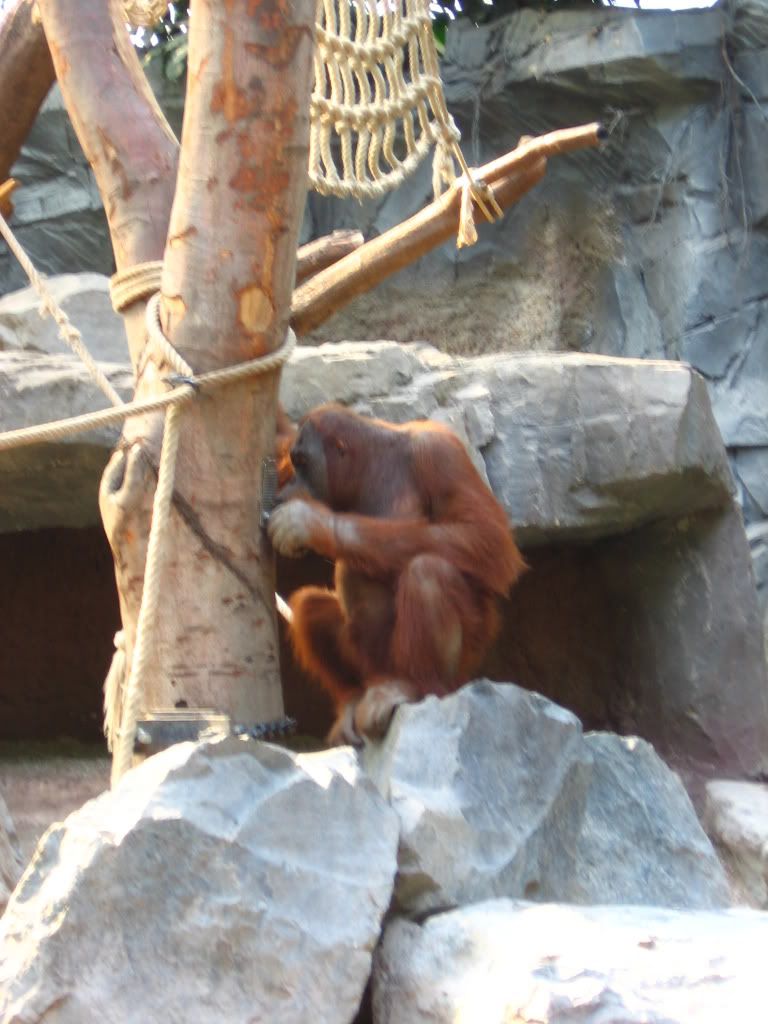 They share their enclosures with dwarf otters and at first the orangs were absolutely terrified of the otters. Now they have become used to them, but still treat them with caution, the otters will sometimes run up to an orang sitting on the ground and try to nip its feet or fingers.
Tuan gets close for a better view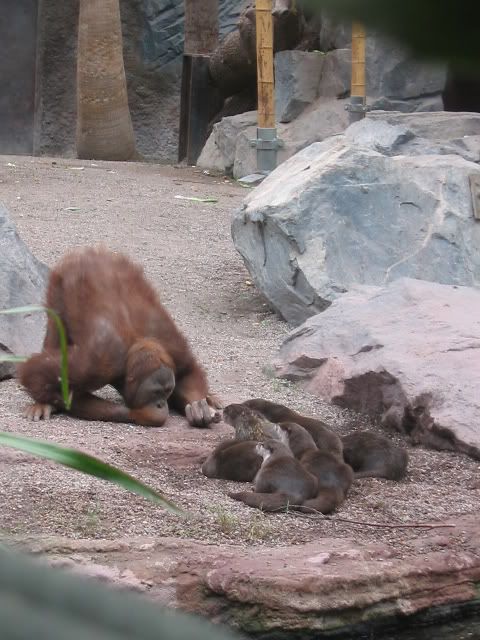 See more cute critters over at
Camera critters
If you want to help save Orangutans in the wild, go to
RedApes
- learn more about them, why they are nearly extinct and what you can do.