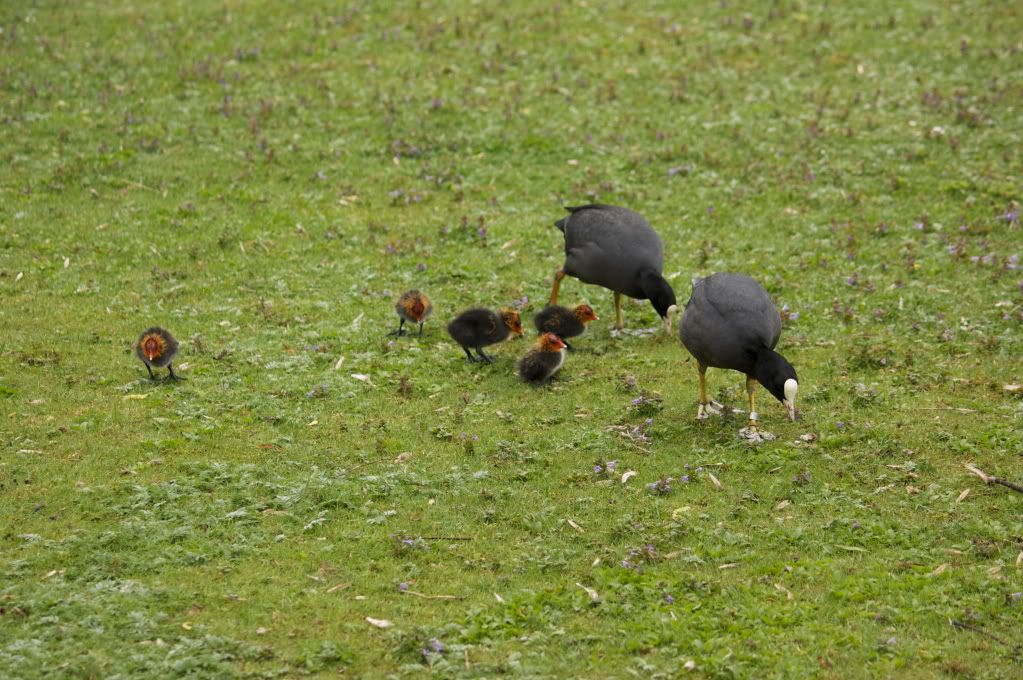 a family of coot - the parents were leading their chicks and offering them morsels of food every now and then, although the chicks were also searching for food by themselves.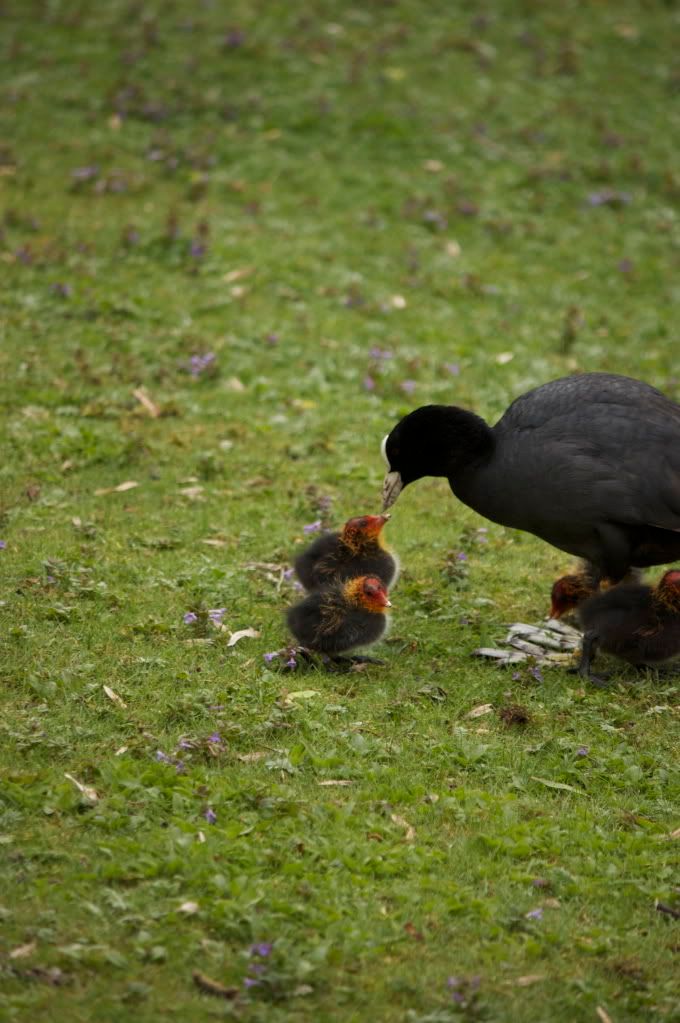 I can never watch a scene like that without worrying after I found out that when food is scarce, coots will actually kill some of their own chicks. The chick begs for food and the parents will bite and peck it until it eventually stops to beg and starves. At least I'm reasonably sure that this won't happen with this family because I took the photos at the zoo.
The chicks are so ugly they are cute and look at those feet - it's amazing that they can actually walk with them (not that the feet of the adults look any less weird)
This post is part of the
Camera Critters meme
- go there to see a lot more cute critters!