that's the view across the Binnenalster, an artificial lake right in the middle of Hamburg. It was created as a reservoir for a mill originally in 1190 and now it's one of the most noticeable landmarks in Hamburg. The bridge in the photo if the Lombardsbrücke, build in 1865.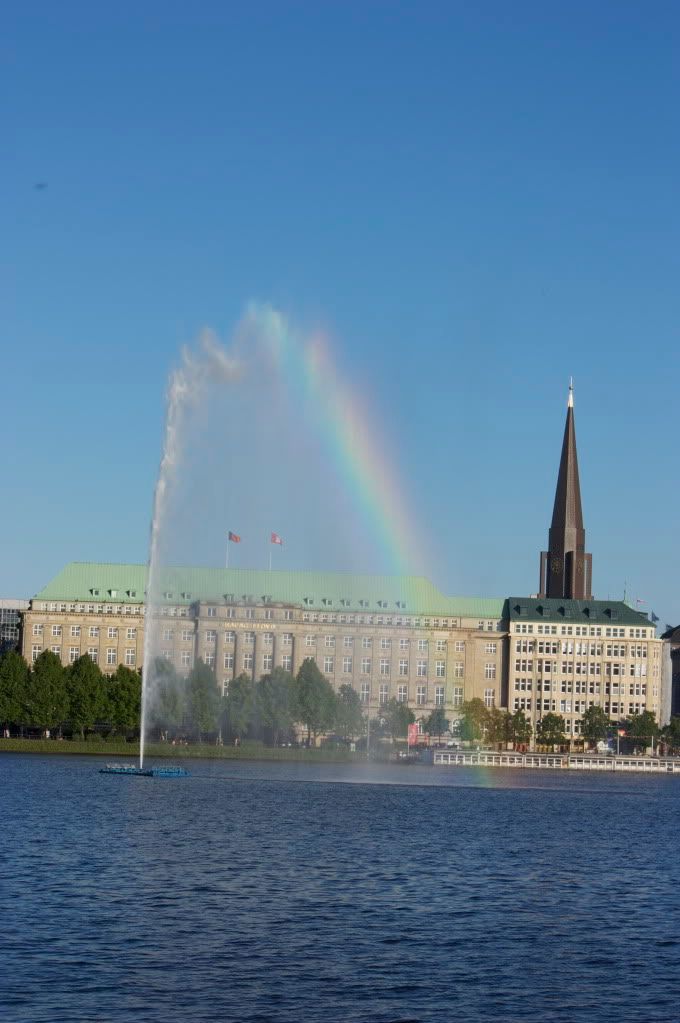 The Alsterfontäne, installed in 1987 and affectionately called the biggest burst pipe in Hamburg (about 60 meters high). Behind it is the Hapag-Lloyd, originally a shipping company that established the first regular ship lines from Germany to the US. Many emigrants who left Germany to live in the US from around 1850 on travelled on
Hapag
ships. The Hapag-Lloyd funds the Alsterfontäne.
Travel around the world with
MyWorld Tuesday
!