The Campi Flegrei, the
Phlaegrean Fields
near Naples. The place was thought to be the entrance to the underworld by the ancient Romans and it was considered to be the home of their God Vulcan. It's an eerie place, full of ponds with boiling mud and steam vents. The smell of sulphur is almost overpowering until you get used to it. In Victorian times, people used to travel to the Campi Flegrei to take a sauna, a few of those (no more than artificial caves) can still be seen.
a fumarole venting hot steam
near the town of Aragona (Sicily) the Vulcanelli di Macalube can be found - a area in the middle of nowhere with lots of tiny mud volcanoes - at least that's what it looked like when I was there.
I could walk around between the Vulcanelli, but at other times the whole area is active and it looks more like one big mud volcano.
The mud they spout is cool and most of them were no wider than my hand, the biggest ones came up to my knee (and I'm not that tall).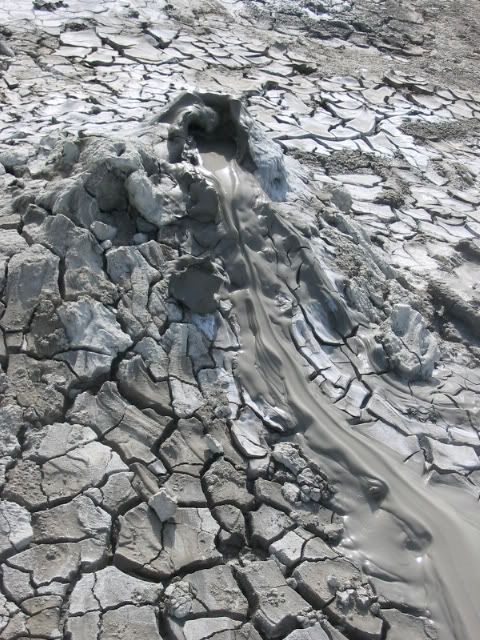 They are a bit tricky to find, but well worth a visit!
Take a trip around the world with the
MyWorld Tuesday meme