Last week I've been to the Museum of Ethnology in Hamburg.
They allow you to take photographs, as long as you don't use a flash and so I've brought back pictures.
The Egyptian section is small, but there are some really beautiful pieces, like those little amulets of Taweret, a godess who protected pregnant women in particular.
a figurine of a Spitz
a glass jar for cosmetics, called a Kraterikos
a figurine of Thoth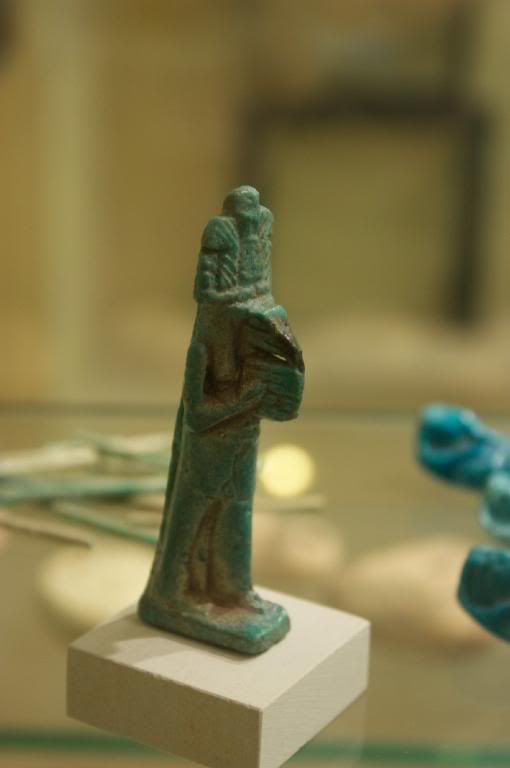 let's go a bit further south:
a mask from the Ivory Coast, it's name is korobla, which means "Release the bone". When people were thought to be under the influence of an evil spell, that mask was used to release them.
an Edo warrior, from Nigeria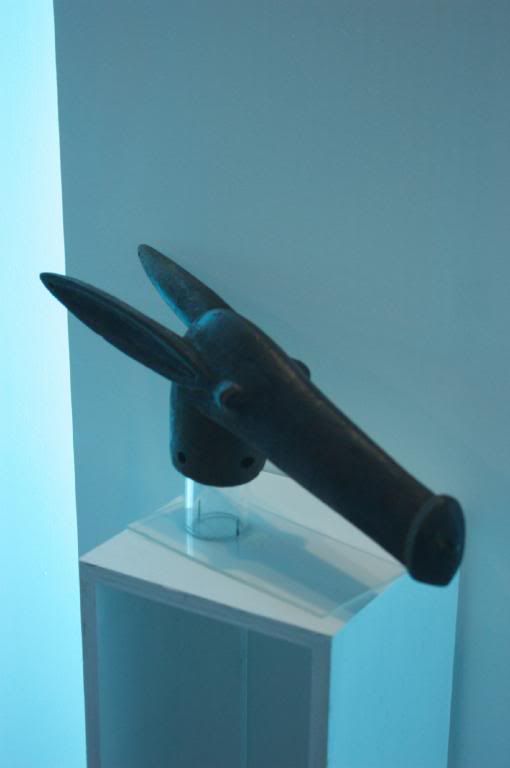 an aardvark, from Mali - the Banama believe that the aardvark taught the humans how to farm the earth
The museum has a big collection of mesoamerican art. Here's a bowl showing a fight between a tortoise god and a crab god. It's from the Moche culture in Peru, between 100 and 700 AD.
a bottle, from the Chimú (also in Peru, 1000-1470 AD)
a Maori meeting house, a whare whakairo - you can enter it and see the inside, with beautiful carvings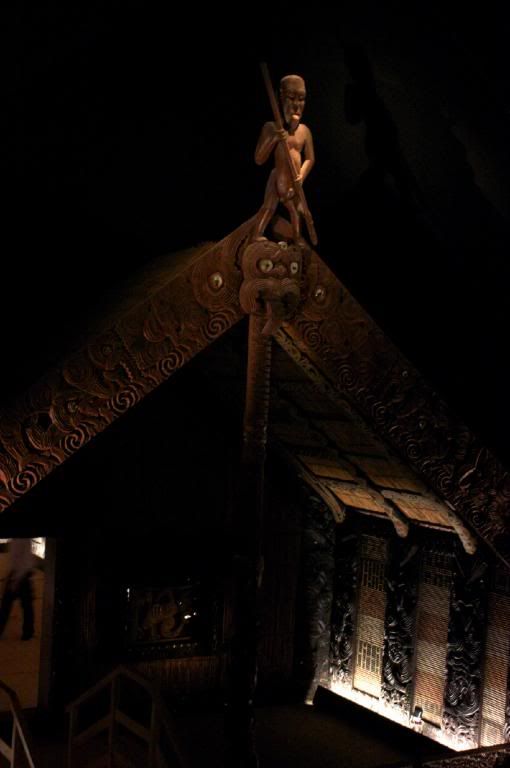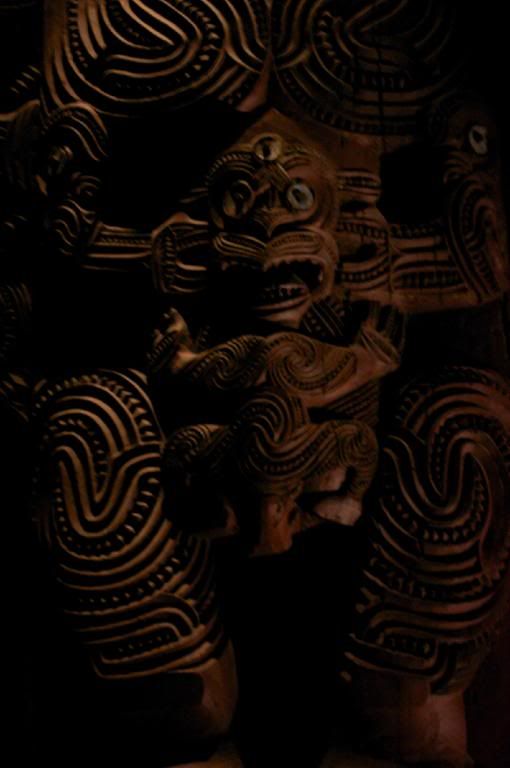 from Bali, the bird Garuda the Hindu god Vishnu rode on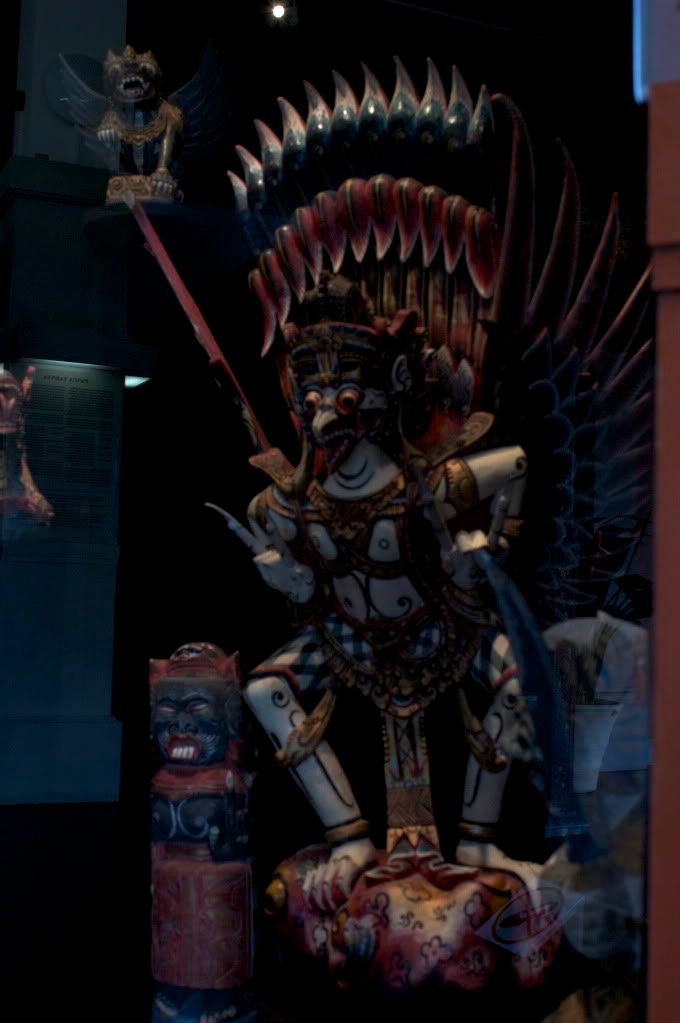 what I like most about the museum is the big collection of mask, from the South Seas in particular. They are shown in a darkened room and it makes them even more impressive. Seeing them, I can understand very well the power they held over the minds of the people who made them.
two masks from New Guinea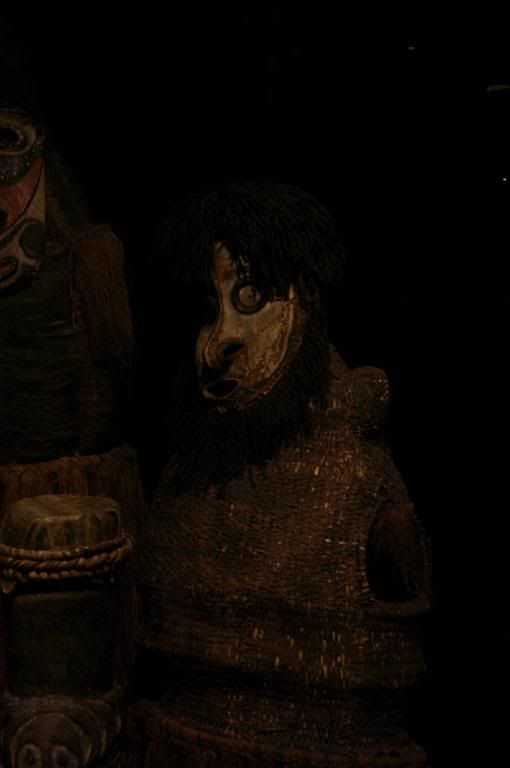 from New Ireland
from Papua New Guinea, the mask is from the beginning of the 20th century and shows a European
also from New Guinea: a skull that has been decorated with coloured clay, seashells and other things. This was done both to skulls of ancestors as well as to skulls of enemies.
and here's my favourite thing of the whole collection: enormous masks called Hareicha made by the Beining from New Guinea. They can be up to twelve meters tall and represent benign spirits. The masks as worn during the coming of age-ceremony, carried on the head of a dancer and held upright by a number of helpers with ropes and bamboo poles. I've seen that in a documentary and it's really impressive!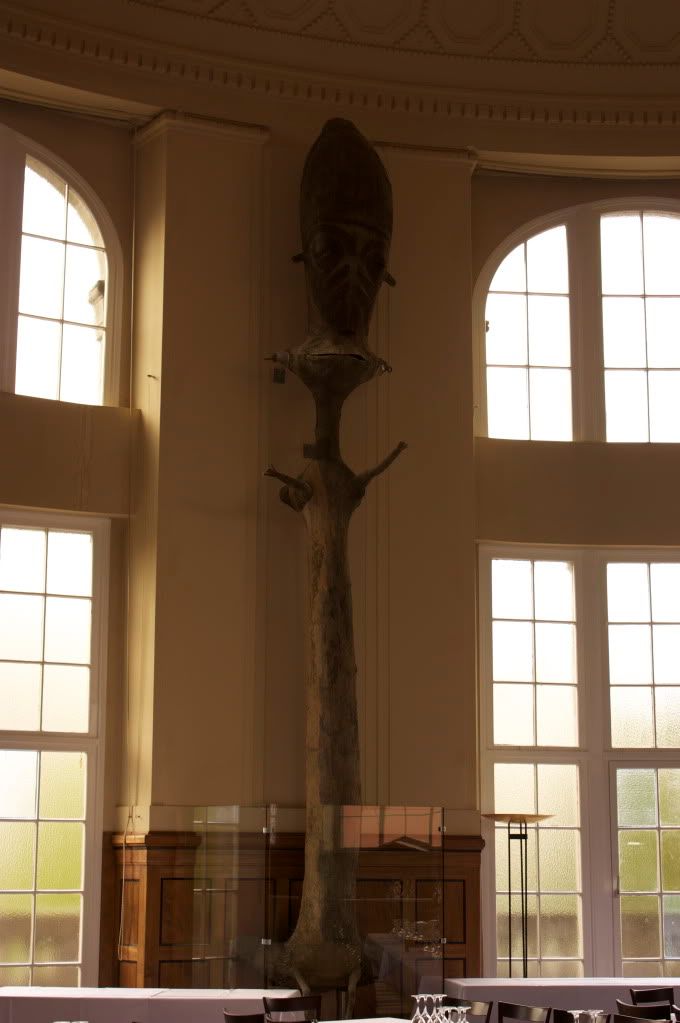 see how small that guy looks compared to the masks?
I hope you enjoyed the tour :) To travel further around the world, visit the
MyWorld Tuesday meme