Peekaboo! The newest member of Hagenbeck's elephant herd, a little girl born last Friday, as yet unnamed.
She was four days old when the photos were taken.
I think that she's already very adept at using her trunk.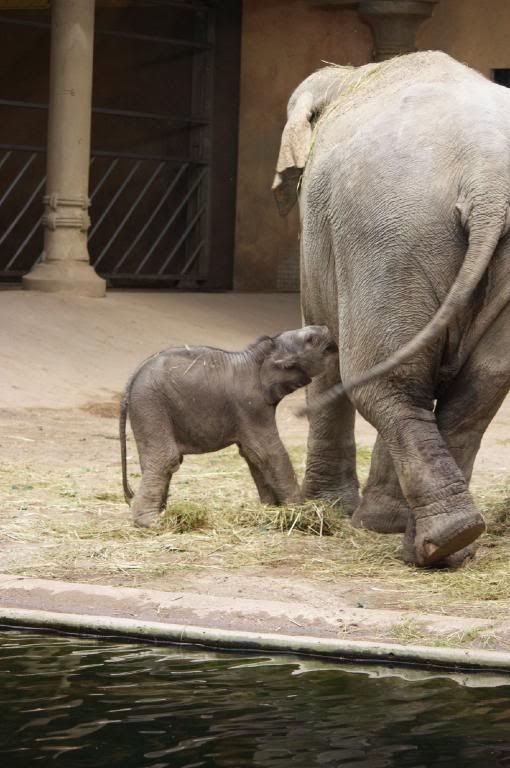 having a drink
itchy nose :)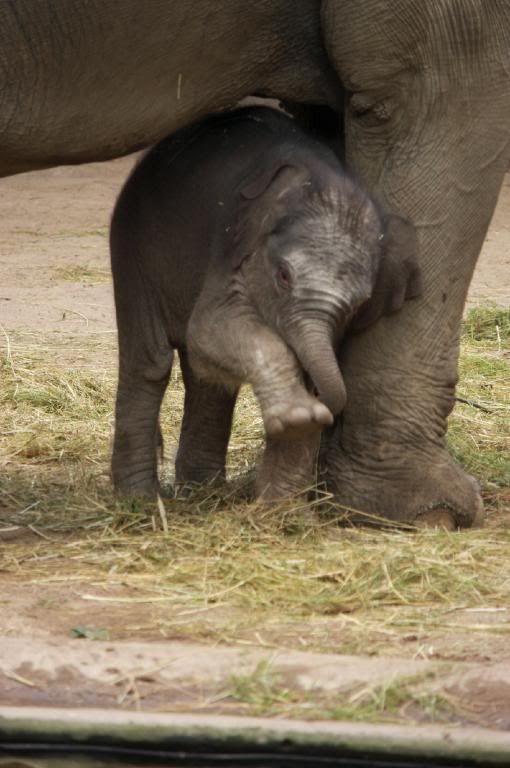 siesta
photos were taken at Hagenbecks Tierpark, published with kind permission.