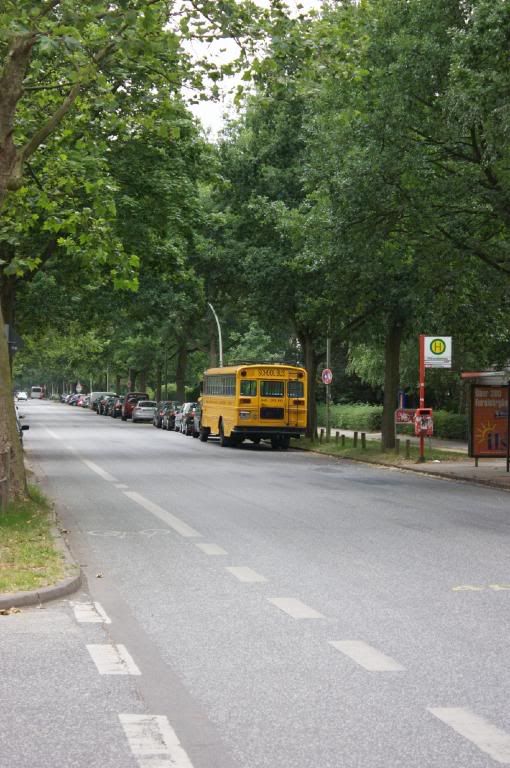 Where did that come from? I don't know if someone actually shipped an US schoolbus to Germany, but it did look very much like the real thing and not like a remodelled bus made to look like one.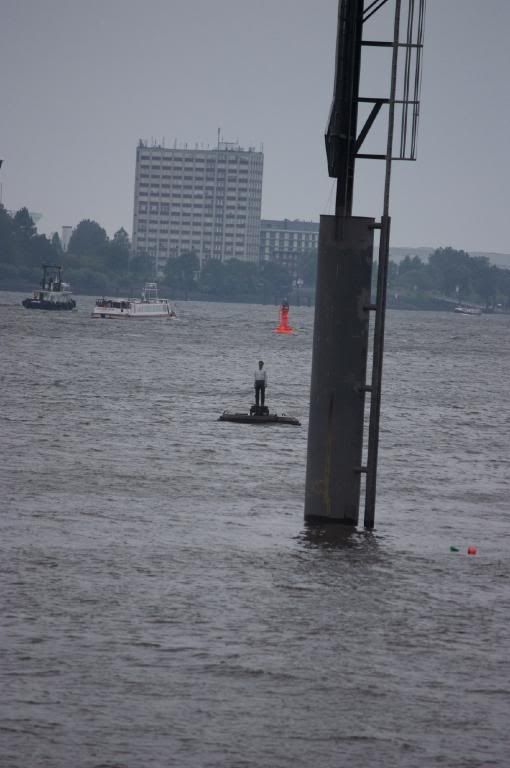 See that guy standing on the platform? I don't know what he was thinking, the Elbe is dangerous to swim in!
I'm just pulling your leg of course, it's a statue. There are more of him to be found in other parts of the port and one is riding a giraffe (statue) in front of the zoo.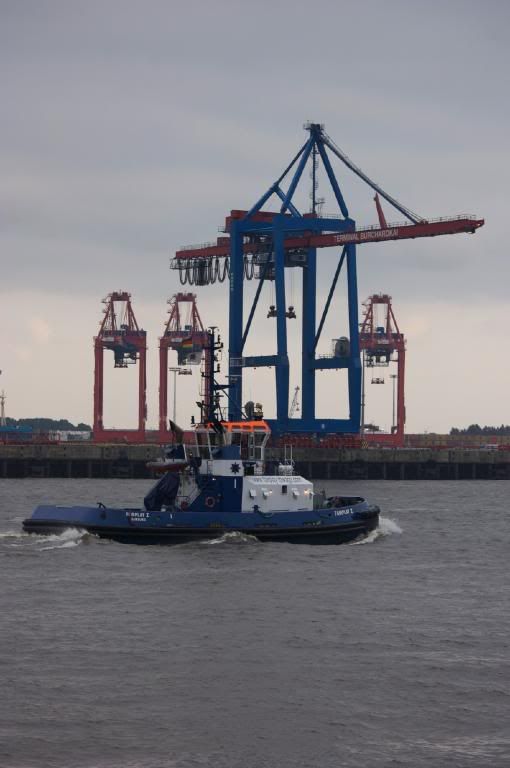 harbour police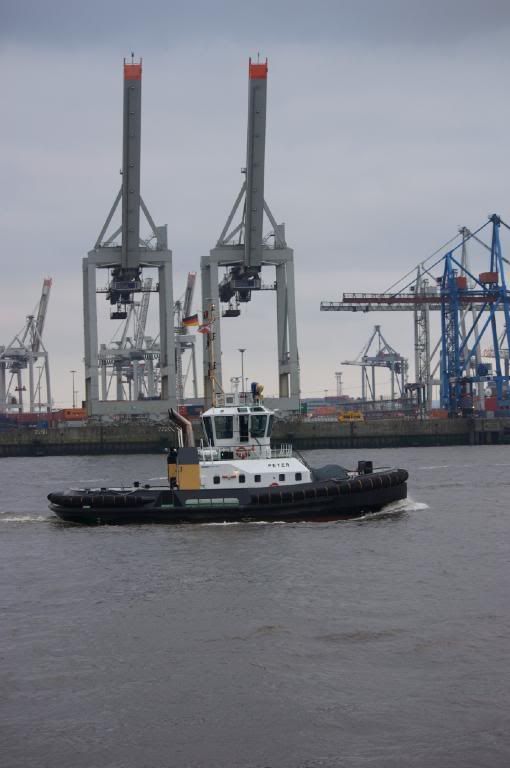 a tugboat
The photos were taken in Oevelgoenne, a part of Hamburg were many captains used to live and spend their retirement, and there are a few museum ships, for example a fire ship and an icebreaker. The ship in the photo is an Ewer, the name comes from the Dutch envarer, which would translate to German Einfahrer = one driver. Originally, Ewer only had one crewmember. The big wooden paddles, daggerboards, are typical for Ewer and are used to stabilize the ship in the water to avoid drifting and spinning in the water.
Travel around the world with the
MyWorld Tuesday meme