This is the first of five posts about
Burgers Zoo
in Arnhem in the Netherlands. The zoo specializes in so-called eco displays, big halls that show one particular habitat with most of the animals moving freely within the hall. That menas that you need to take a lot of time to visit the zoo or you will be dissapointed. A pair of binoculars may also help because the animals may be high up in the trees or sitting far away. But if you bring enough time and patience, it's one of the most rewarding zoos I know. We spend two days - one day is just not enough to see all of it without hurrying and we plan to return and spend even more time.
Today I'll show you Burgers Bush, the rainforest hall. You can explore it on paved pathways, but you can also use small paths leading through the undergrowth or cross water on stepping stones or use a shaky bridge. The Bush contains animals and plants from African, Asian and American rainforests.
a Snowy-crowned Robin-chat (Cossypha niveicapilla)- we called them the Who cares-birds because they didn't seem to care about being photographed or looked at no matter how close people came. The one in the photo was singing beautifully and didn't stop when we walked by, stopped and hunkered down in front of it.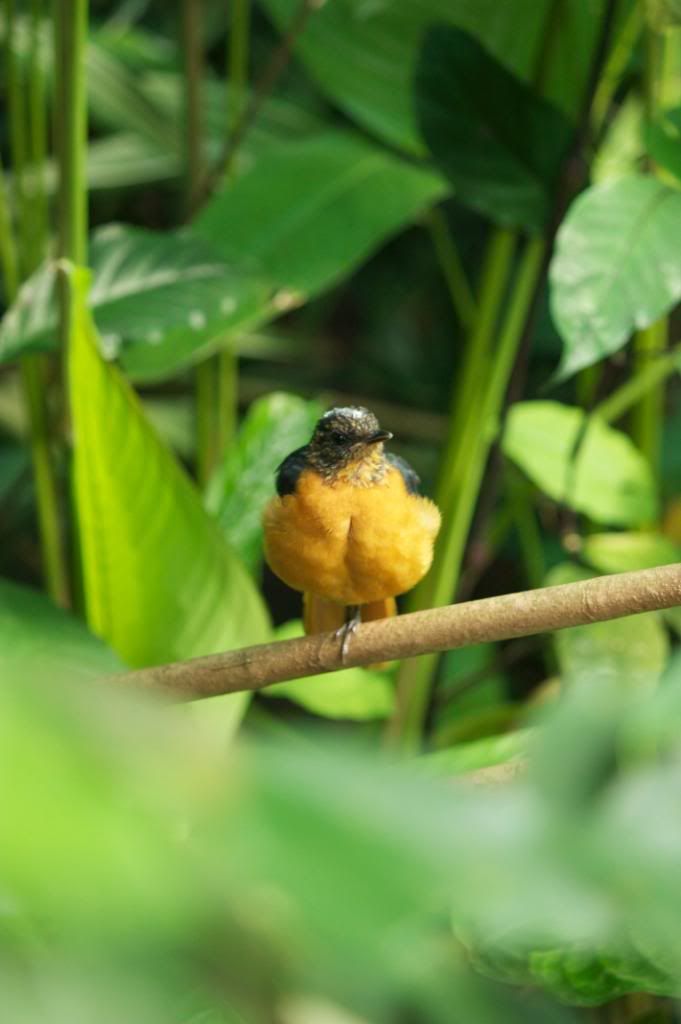 some species of weaver birds - they were very vocal and imitaed the calls of other birds, for example the call of the Screaming Pi-ha (you've probably heard that bird in countless nature documentaries, here's a
video
).
the African Darter (Anhinga rufa ) is also known as Snakebird - it's neck is very long and handy for catching fish. It's related to cormorans.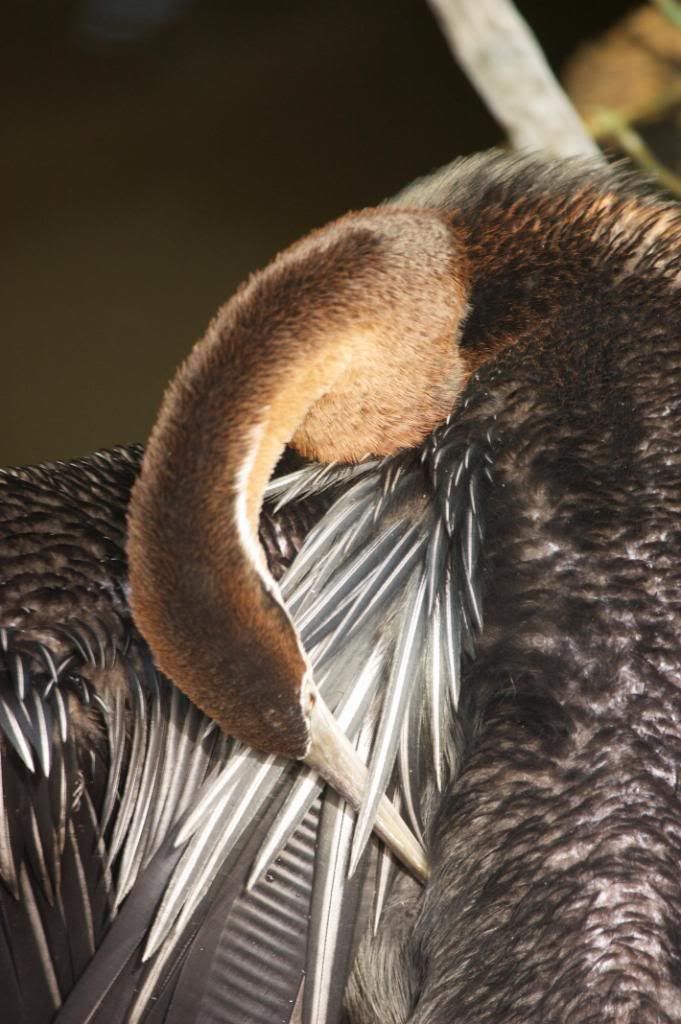 an Asian Fairy Bluebird, Irena puella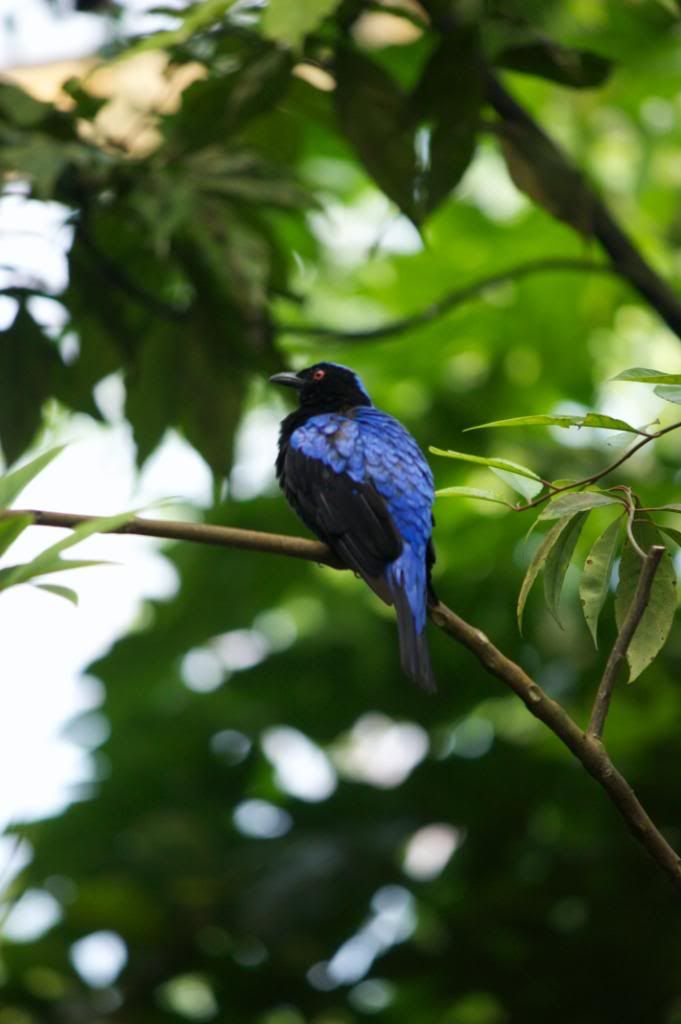 another weaver bird, this one's a male. The female is much less colourful, a very unconspicuous brown-grey
Crested Wood Partridge, Rollulus rouloul - they always make me laugh because it looks as though someone has chopped of the tail and then glued it to the bird's head again or thrown in away in case of the female
many birds were busy building nests
two dove species, the second is a Nicobar Pigeon, Caloenas nicobarica
the waterfall is important for keeping up the humidity (it rains of course in Burgers Bush, every night 120 metres, that's about 2 meters of rainfall every year)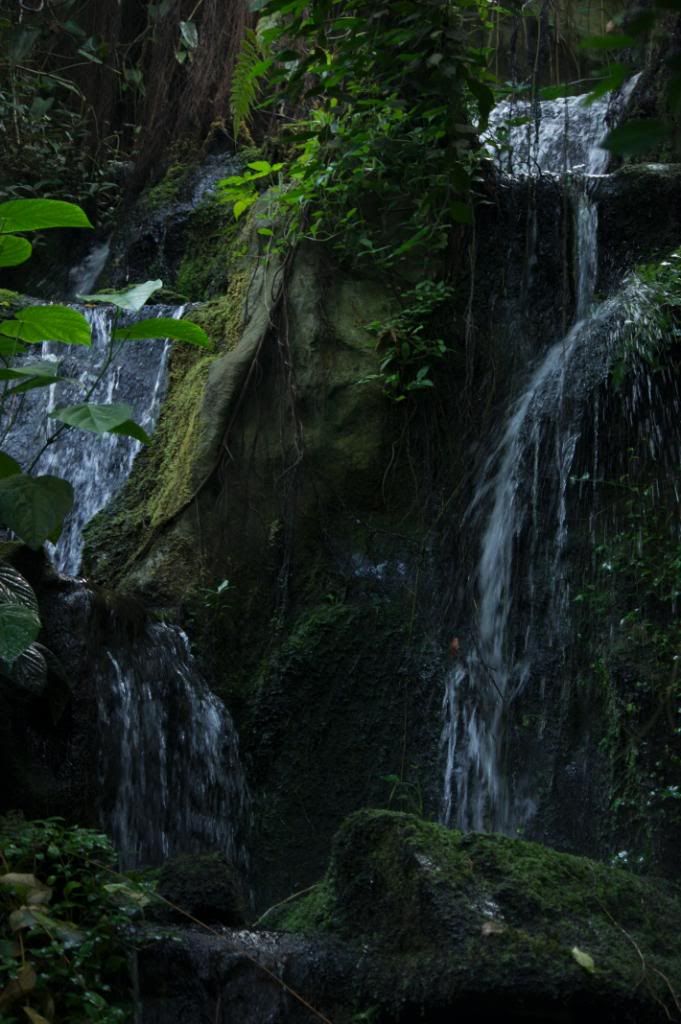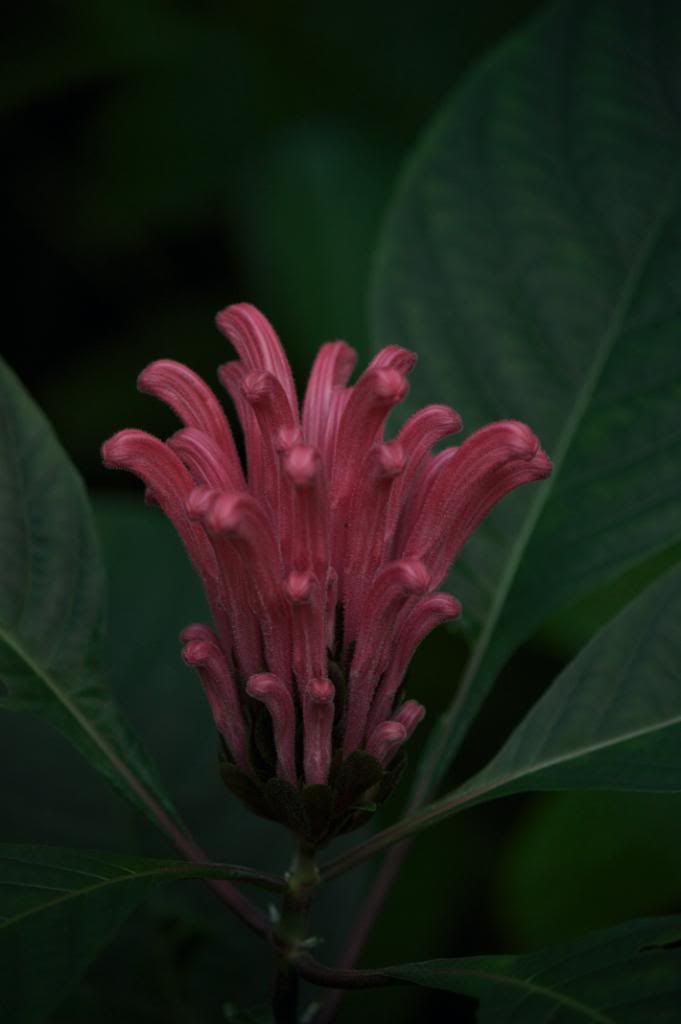 a kind of twiner, the flowers were as big as dinnerplates and smelled strongly of rotting meat, drawing lots of flies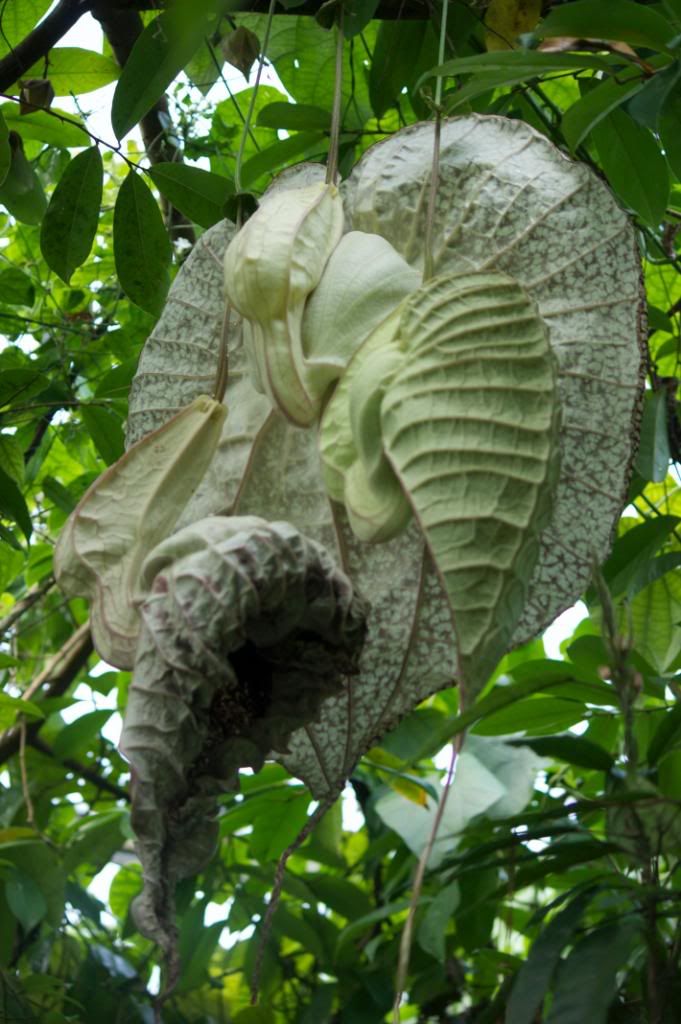 there are a few thousand (!) anoles in Burgers Bush, we saw only very few and they were the only one of several reptile species that live there we saw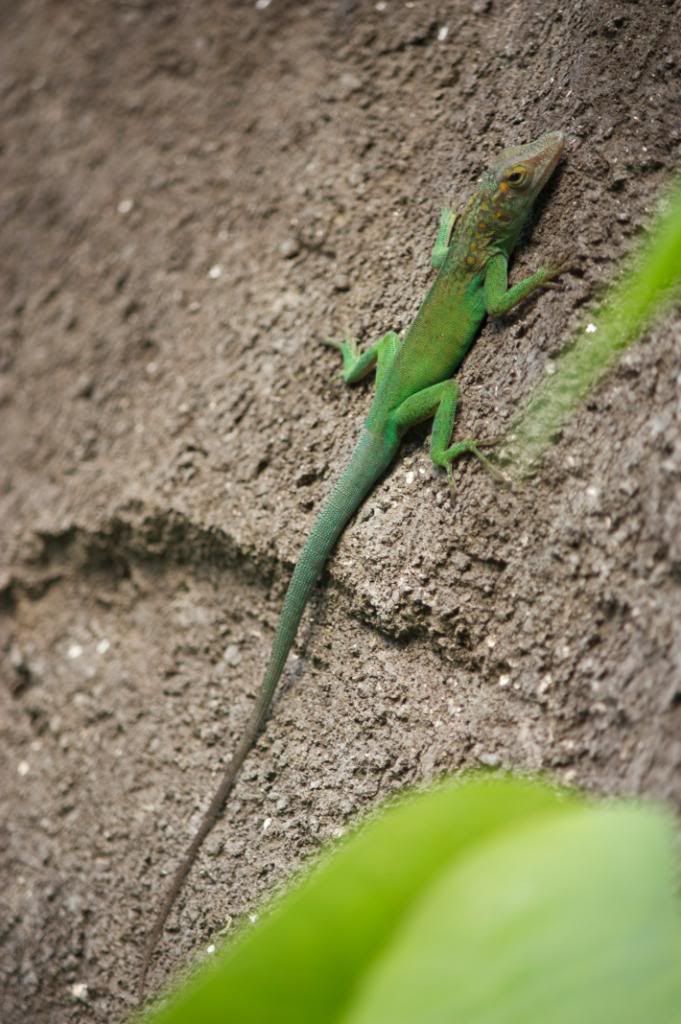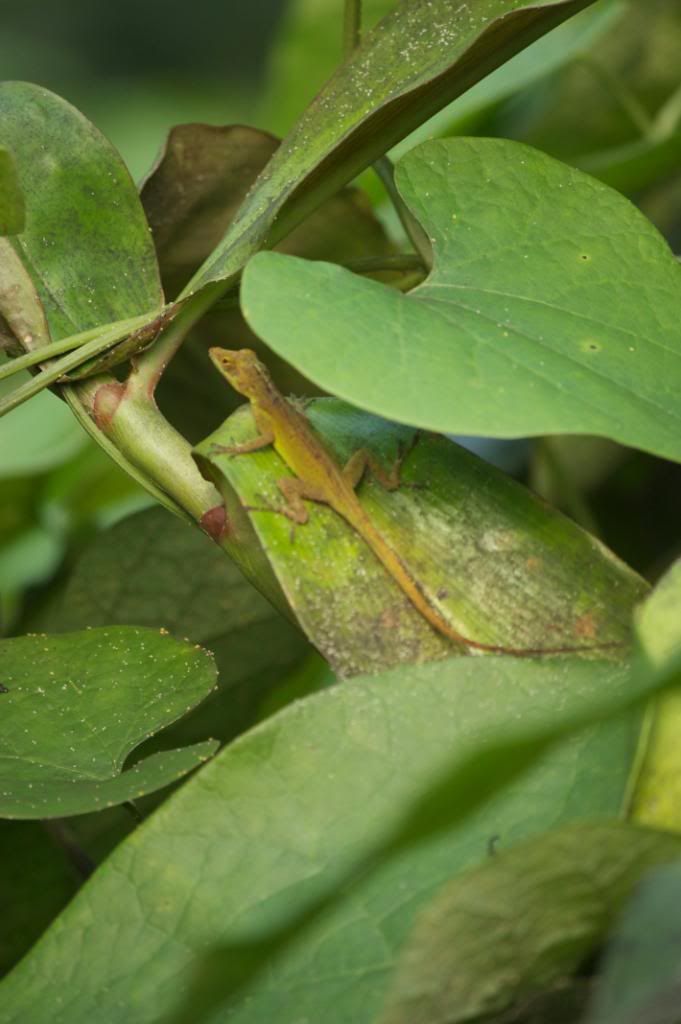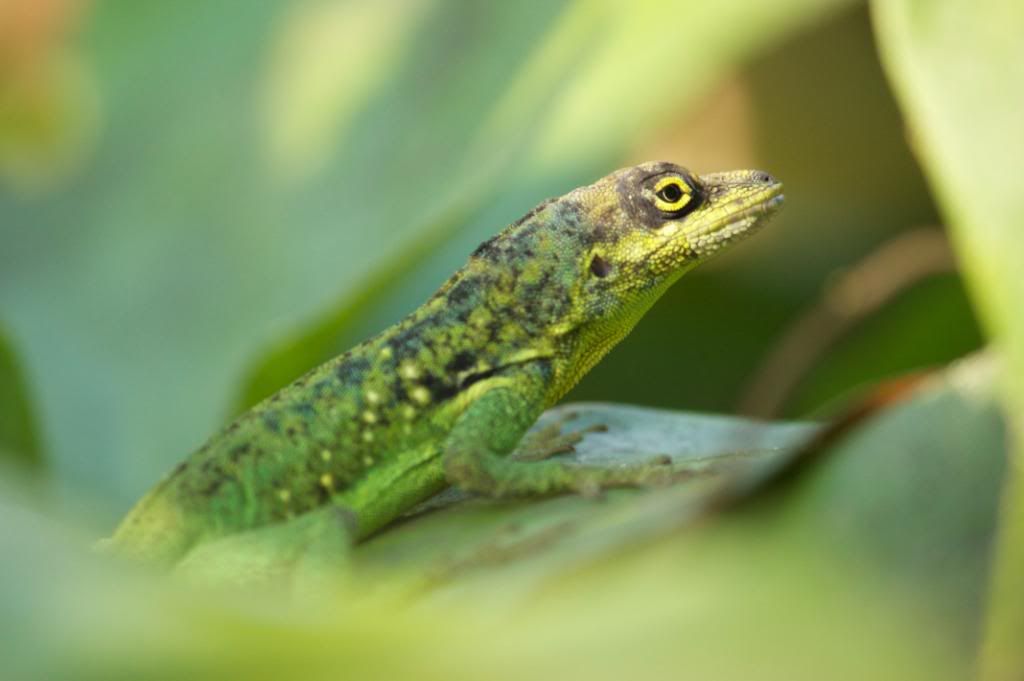 a Rodrigues Fruit Bat (Pteropus rodricensis) - they have a wingspan of 3 fet and live only on the island of Rodrigues in the Indian Ocean
even they felt a bit hot at noon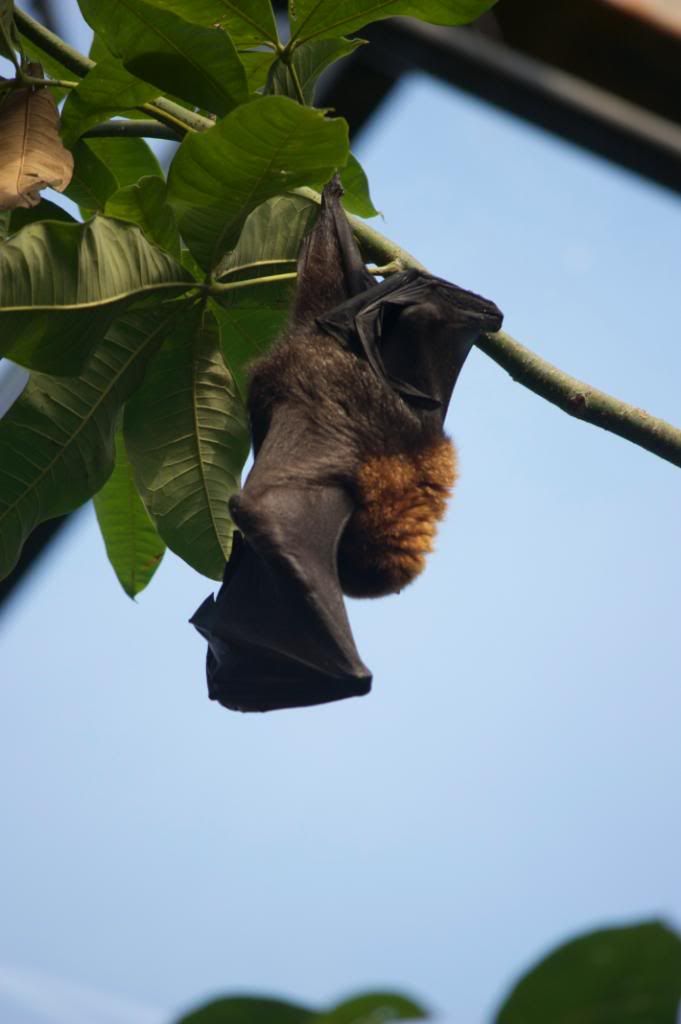 aardvarks - we came back a few times, but they were always sleeping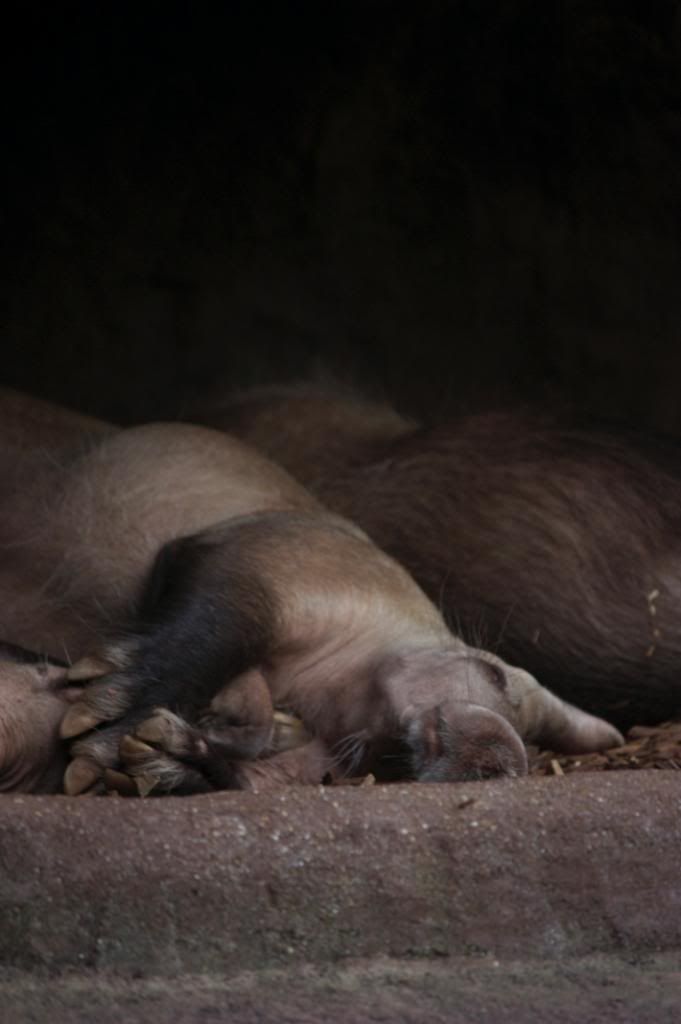 The zoo also has several manatis, but try taking a decent picture of them. The best I got were two nostrils blowing bubbles. Still, great to see them, they are among my favourite animals.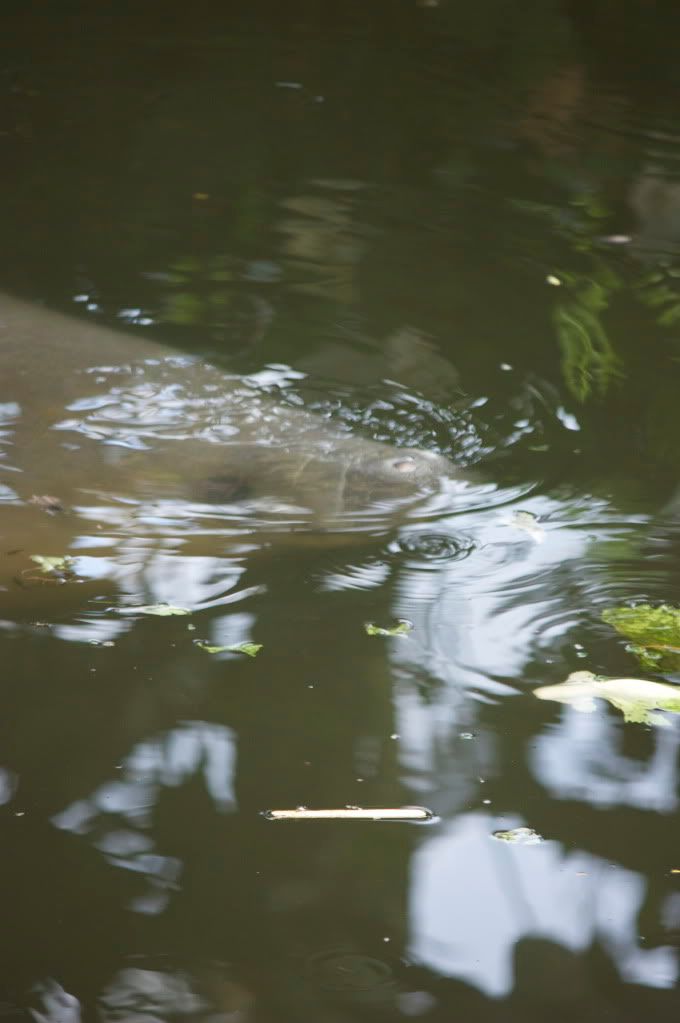 and of course there were house sparrows enjoying the free food