Here's the second Burgers Zoo post, this time about the Desert.
The Desert ecodisplay is designed to represent a part of the Sonora-desert is Arizona and Mexico. It's a desert very rich in animal and plant life, but you need a bit of luck and good timing to see it.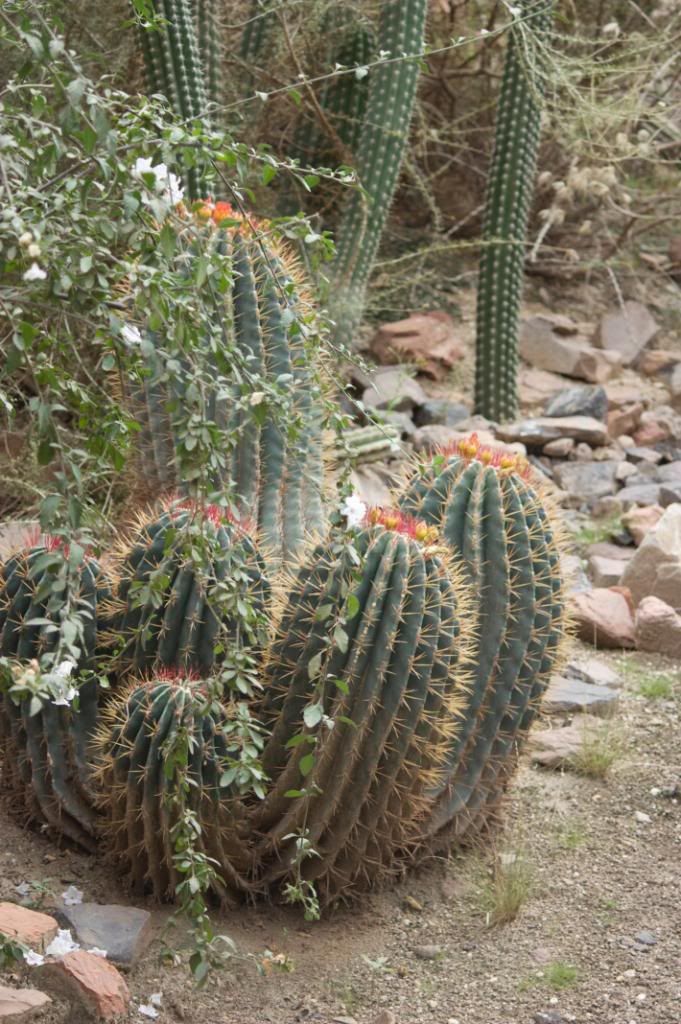 We visitied the Desert early in the morning, at noon and in the afternoon and the morning was clearly the best time to see animals. At noon, almost all of them are hidden to escape the heat and in the afternoon we only saw that many birds because the sprinkler system was turned on and they were taking baths.
a pair of White-winged Dove (Zenaida asiatica)
scared away by a group of children
a juvenile Northern Cardinale (Cardinalis cardinalis), moulting into adult plumage and bathing in the wet leaves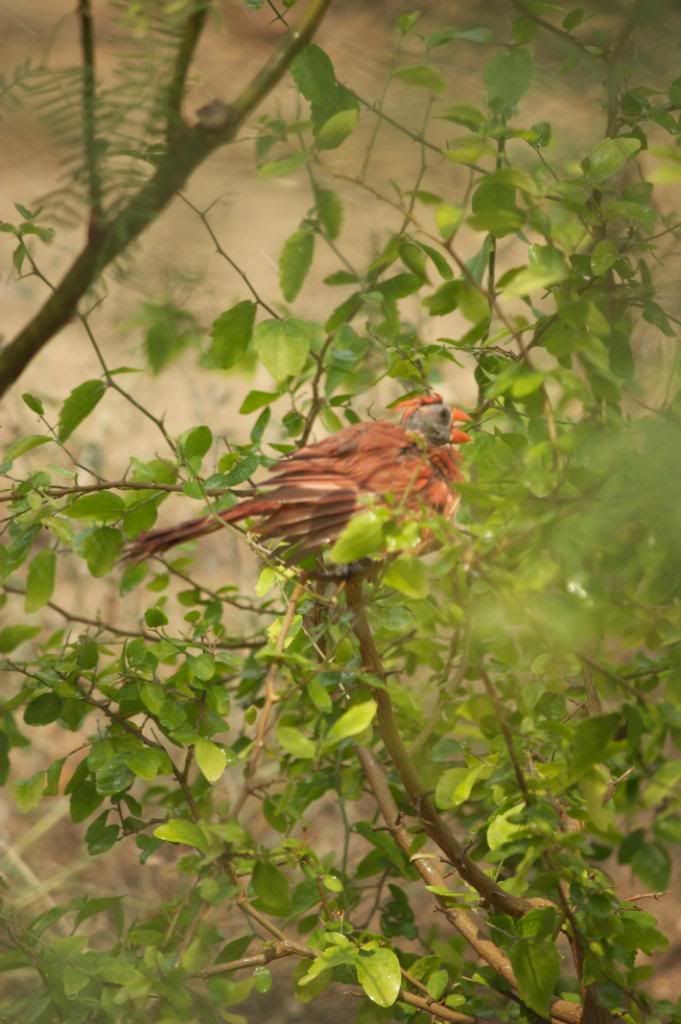 a female or juvenile cardinale
a male Ultramarine Grosbeak (Cyanocompsa brissonii)
a female Ultramarine Grosbeak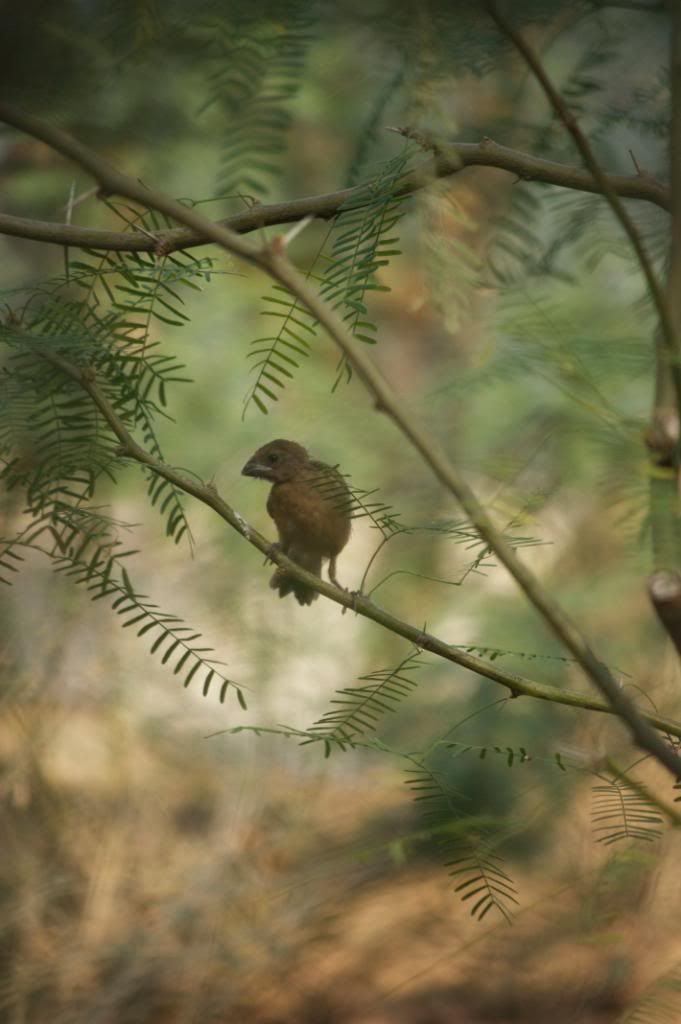 a female Yellow Grosbeak (Pheucticus chrysopeplus)
a Turkey vulture (Cathartes aura) - unusual for birds, they find their food (carrion) through their very keen sense of smell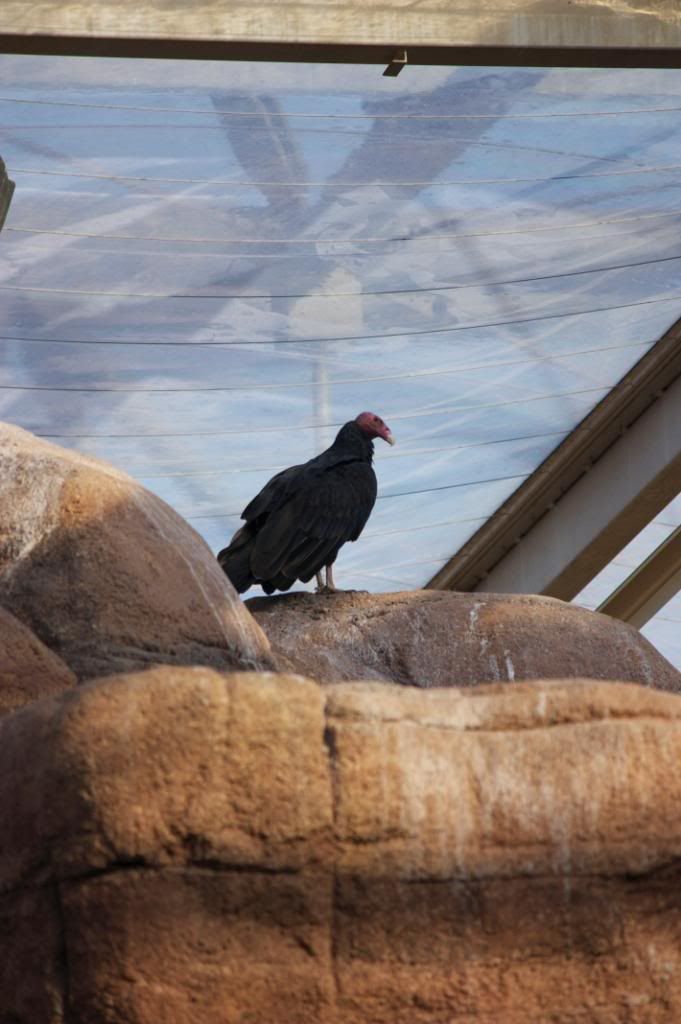 a Collared Peccary (Pecari tajacu)
the Peccaries and the Bighorn sheep (Ovis canadensis) each had their own enclosure, but most of the other animals were allowed to range freely (including the vultures)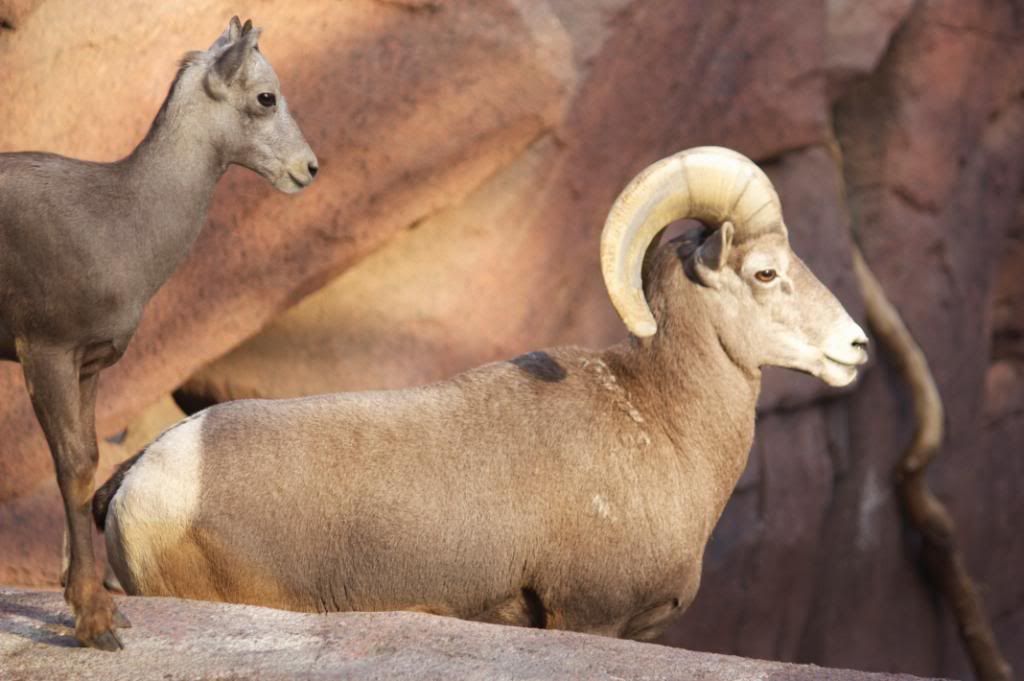 some nocturnal animals are displayed in a tunnel system that's located between the Desert and the Bush, for example the Kit fox (Vulpes macrotis)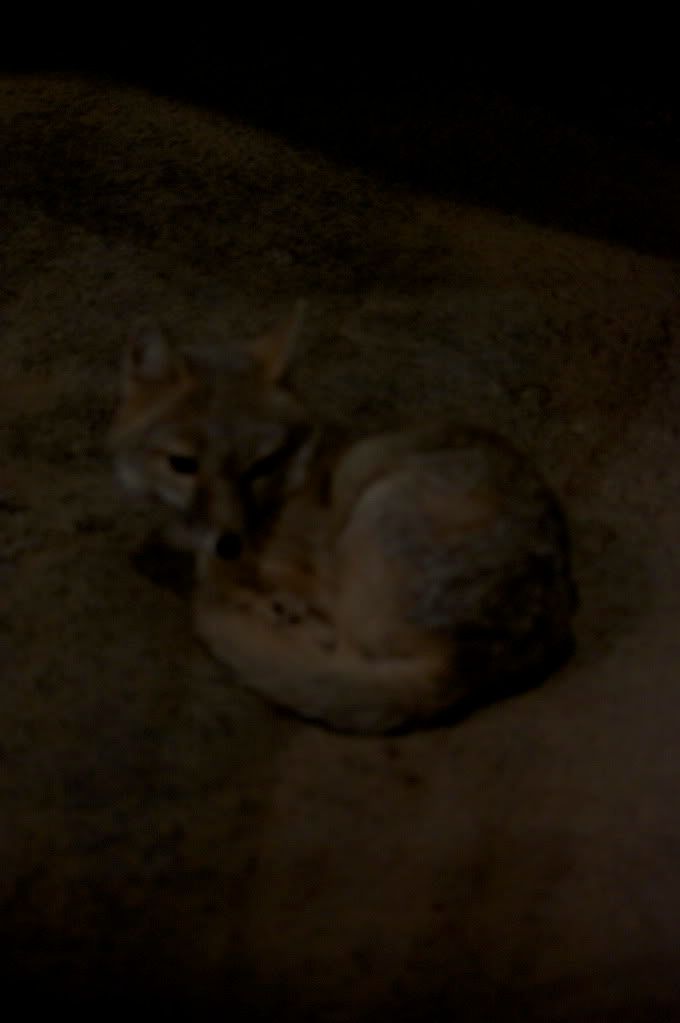 and the Burrowing Owl (Athene cunicularia)