a Prickly Leatherjacket - what an awesome name *g* It's scientific name is Chaetodermis penicilligerus and in Danish it's called Frynsefilfisk (I just found that word too cute not to post).
in front of some corals and stones it's incredibly well camouflaged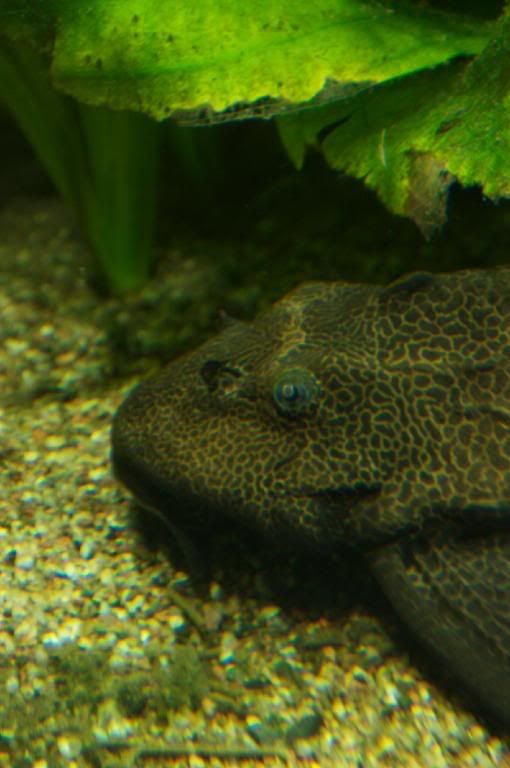 You know those fish that clean the glass from algae in fishtanks? That's one of them and his head is about as big as a man's fist.
a shoal of Glass catfish (Kryptopterus minor)
A young male ribbon eel (Rhinomuraena quaesita), a moray eel species. Mature males turn a vivid blue and when they reach a length of sligtly less than 3 ft., they turn greenish-yellow and become females. The young males were thought to be a separate species for a long time.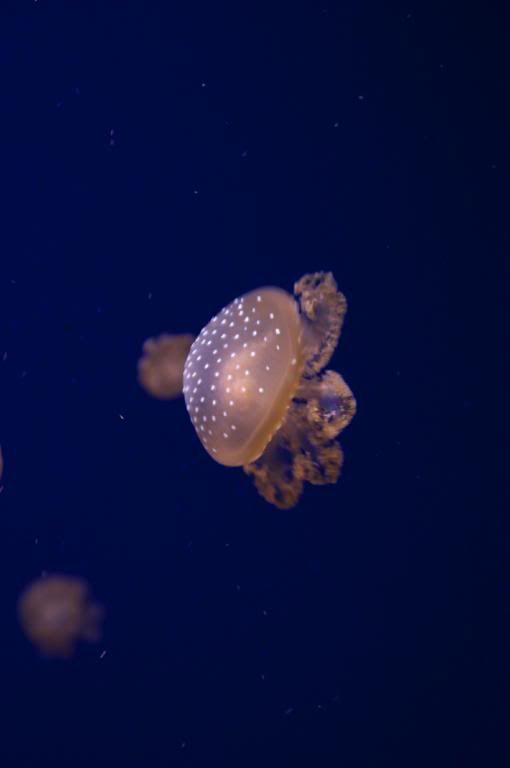 Australian spotted jellyfish, Phyllorhiza punctata - jellyfish are very hard to keep and breed, among other things they are so fragile that they get torn apart by the currents made by a filter in a normal tank, when they get caught in the corners. The zoo uses a round tank with currents that carry the jellyfish in a circle, never touching the sides of the tank.
all photos taken at the Tropen-Aquarium of
Hagenbecks Tierpark
, published with kind permission.
See more critter photos at the
Camera Critters meme