part four of the Burgers Zoo series: the Safari
Burgers Zoo coined the term safari park and originally, you could drive through it with your own car. Then small trains were used and finally, the whole park was remodelled into huge enclosures, mixing all the herbivores, with lions and cheetahs in their own enclosure. You visit the Safari by walking on wooden bridges high above the ground, which gives you an excellent view.
Here's the view we had while eating at the Safari restaurant - not something you see every day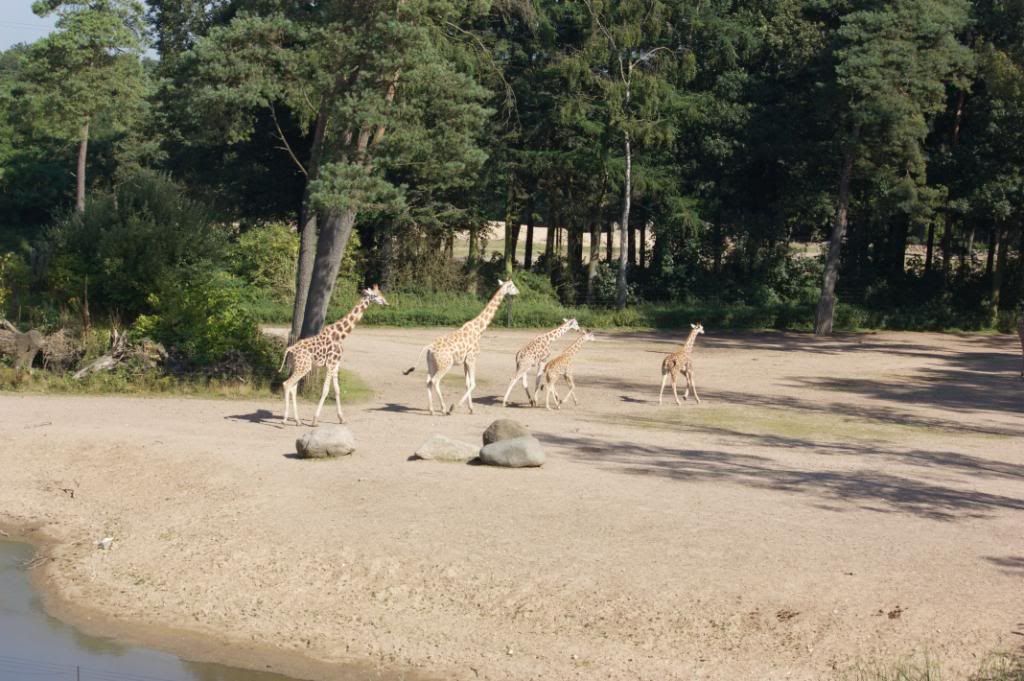 they are Rothschild giraffes, only a few hundred individuals are left in the wild
further down the path were:
a Roan Antelope (Hippotragus equinus)
a male Greater Kudu (Tragelaphus strepsiceros)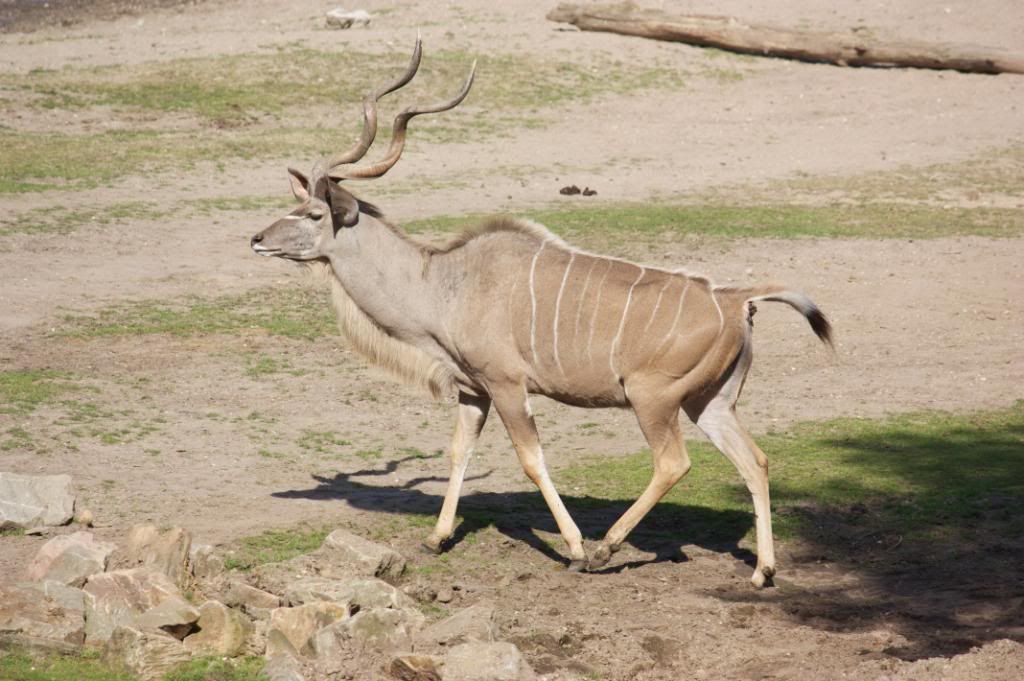 we got to see a newly born gnu or wildebeest, the fur still wet and the umbilical cord still hanging from the mother's behind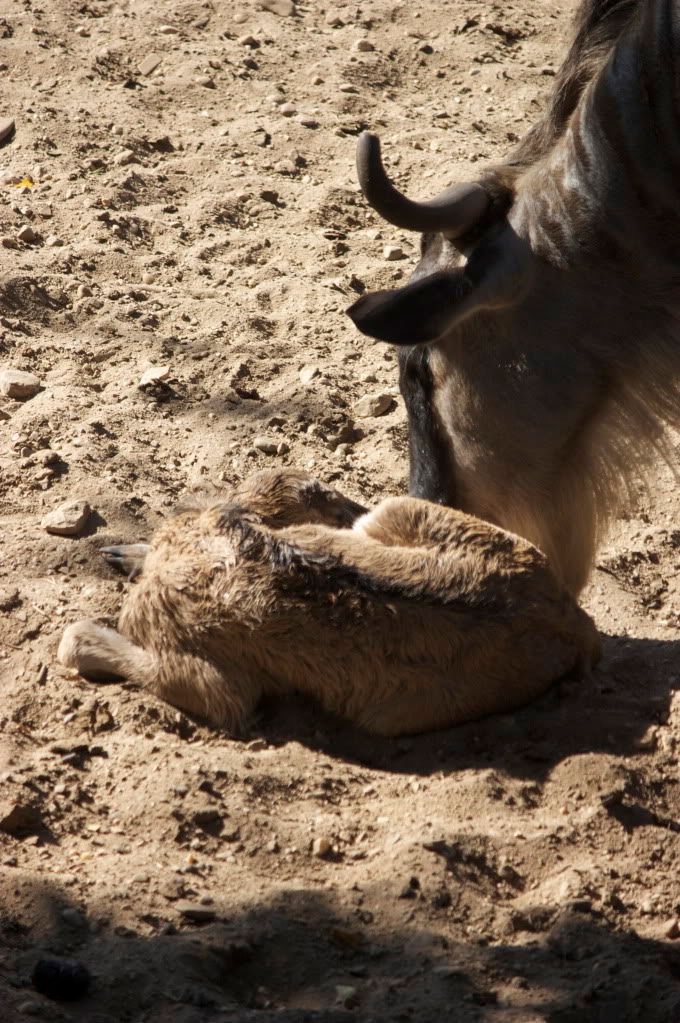 first steps (well, staggers)
a Defassa Waterbuck (Kobus ellipsiprymnus defassa)
the cheetahs had just had their dinner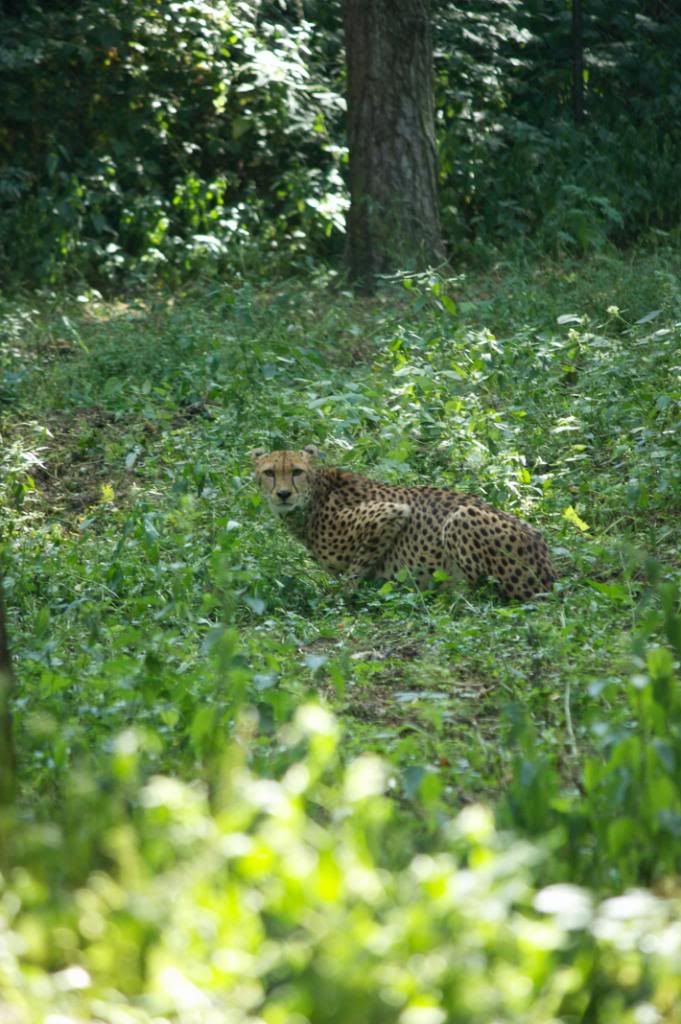 not as exciting, but still worth a photo: a female mallard
and a big group of Square-lipped rhinoceros (Ceratotherium simum), six individuals. They are also called White Rhinoceros, but that's an translation error: the Afrikaans-speaking settlers called them Wyd rhinos, meaning wide (-lipped, in comparison to the Black Rhino, which has a pointed lip). The Wyd was mistranlated as white by English-speaking settlers and so the White Rhino got it's name, as did the Black Rhino which is no darker than the White rhino, which isn't white at all.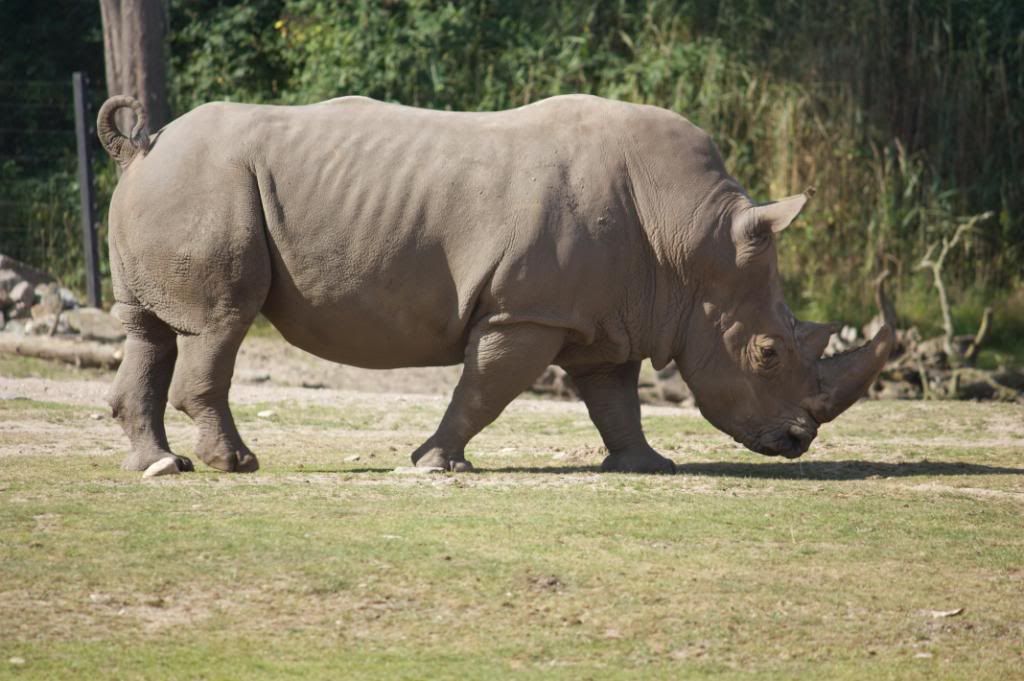 a test of strength, but all very gently - for rhinos, I wouldn't have wanted to be on the receiving end of that shove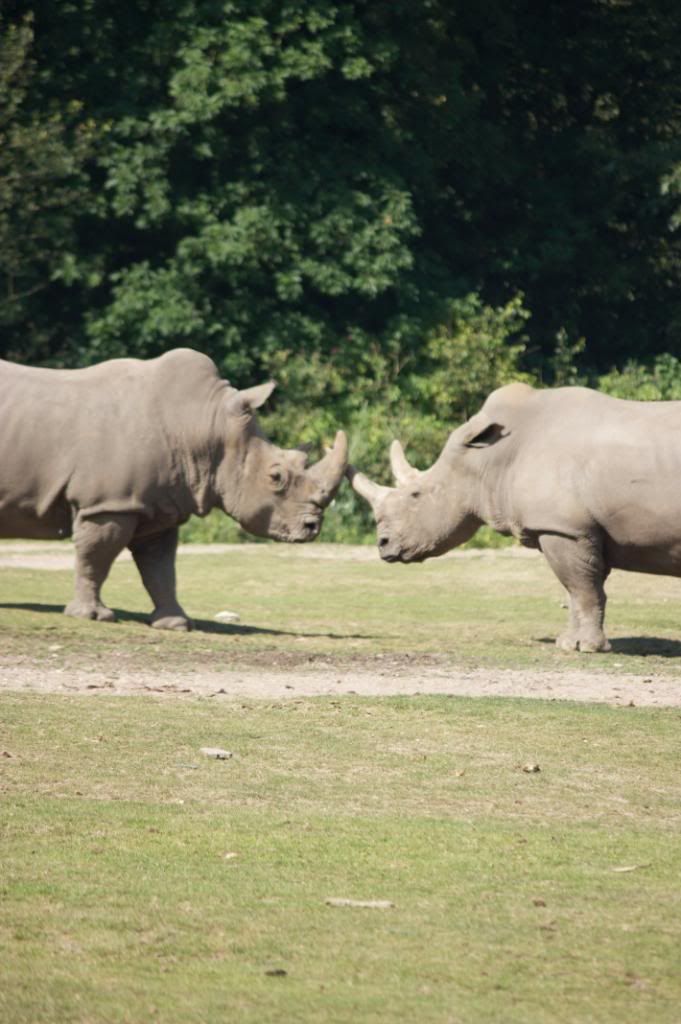 free-for-all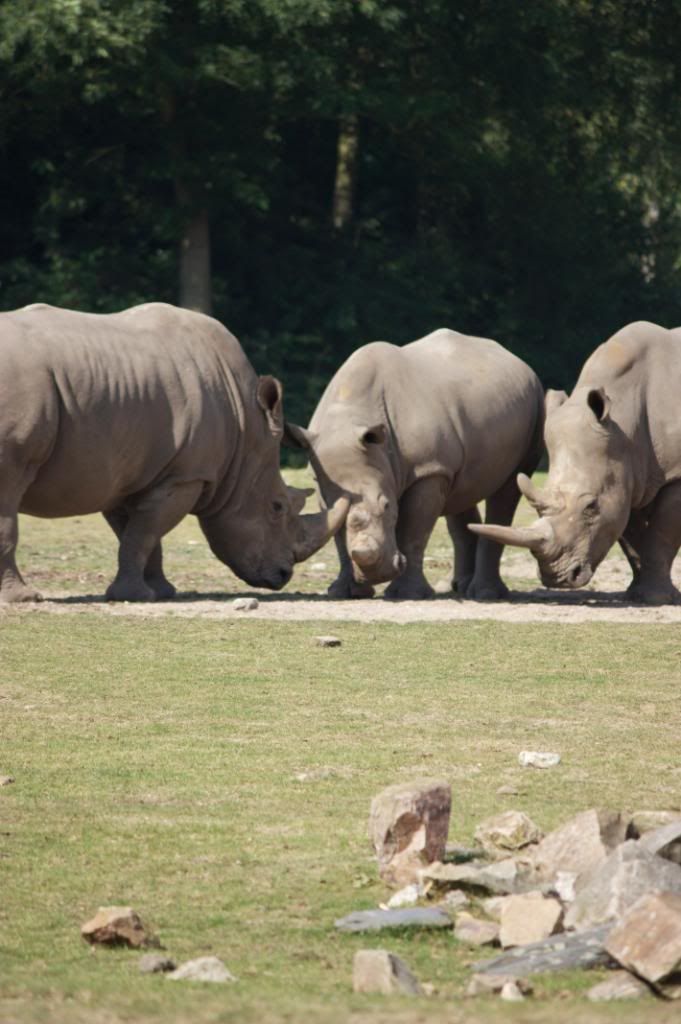 Camera Critters
has more animal photos from all over the world, go look at them and share your own!