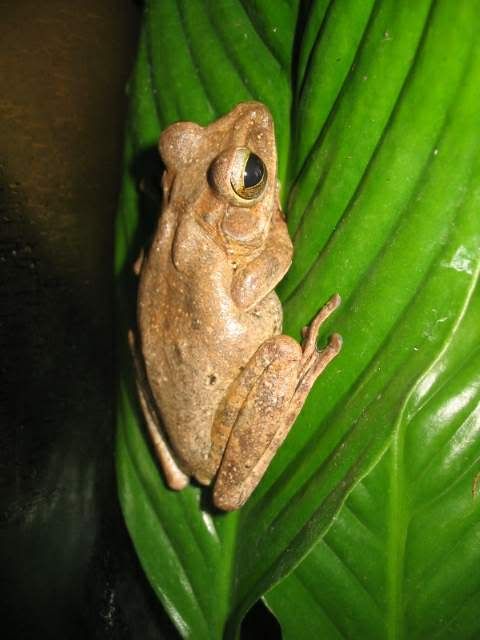 I just came across some old pictures of a pair of frogs I once kept. They were Asian Tree Frogs aka Four-Lined tree frogs, Polypedates leucomystax. The female (above) was called Sally and with a length of three inches about two times the size of her male, Linus.
They are not the most colourful frogs, but incredibly photogenic and I enjoyed having them. They were both wildcaught because at the time I didn't know a thing about the pet trade and wasn't aware that there even was such a thing was a wildcaught pet. These days, the majority of my pets are adopted or at lest come from a good breeder.
Both Sally and Linus called, which is unusual for tree frogs - but none of them called loudly, which is another reason why I liked them so much. Most tree frog species have really loud voices and you do not want to keep them in your apartment.
They were with me for six years after I already got them as adults and then died of old age.
This is a
Camera Critters
post, maybe you want to play too?