On tour with my parents
, we left the Harz and on our way home visited
Hannoversch Muenden
, a town in Lower Saxony that lies at the point where the rivers Werra and Fulda join to form the Weser. In the picture, the Werra is on the left and the Fulda on the right.
there are lots of old timberframe houses in the town
I like how crooked that one is:
we took a tour on the Fulda
a natural weir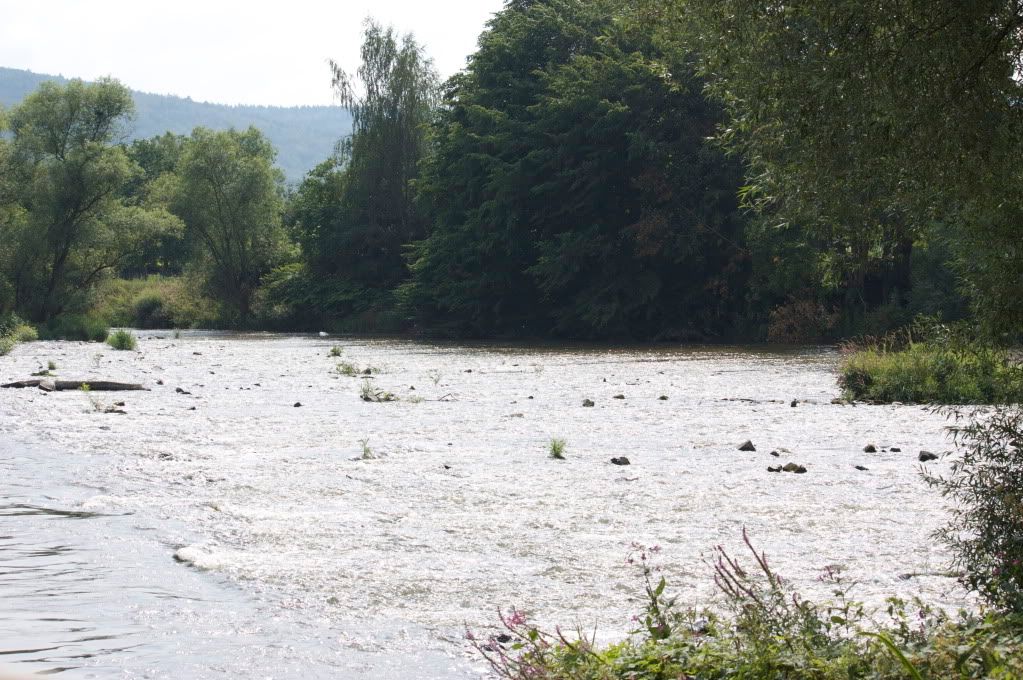 there's a hanging bridge built in the 19th century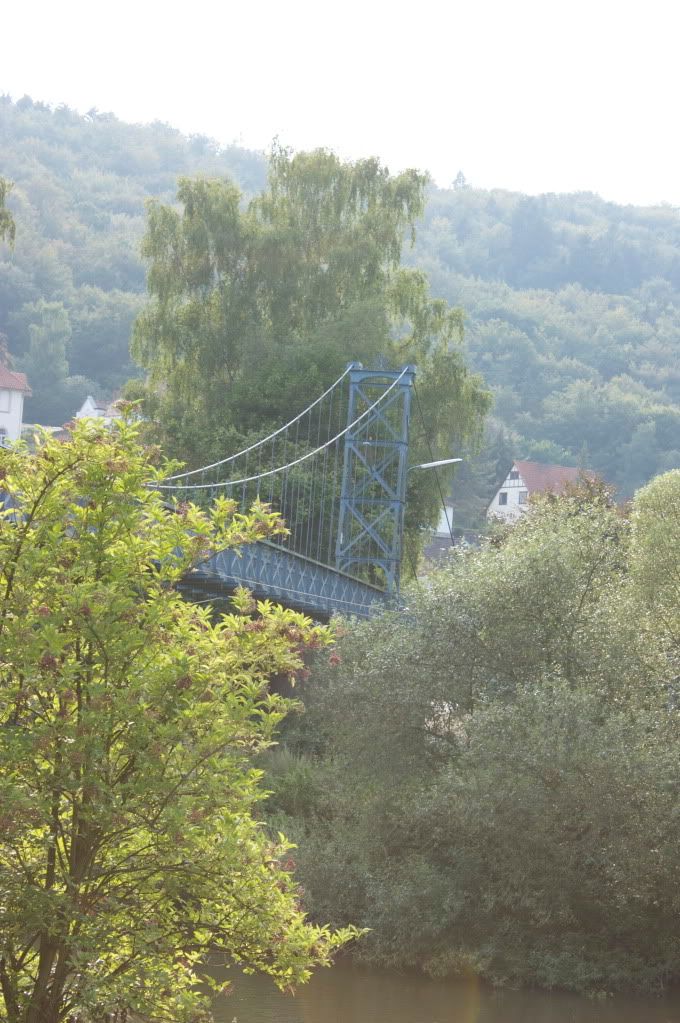 and a stone bridge built in 1329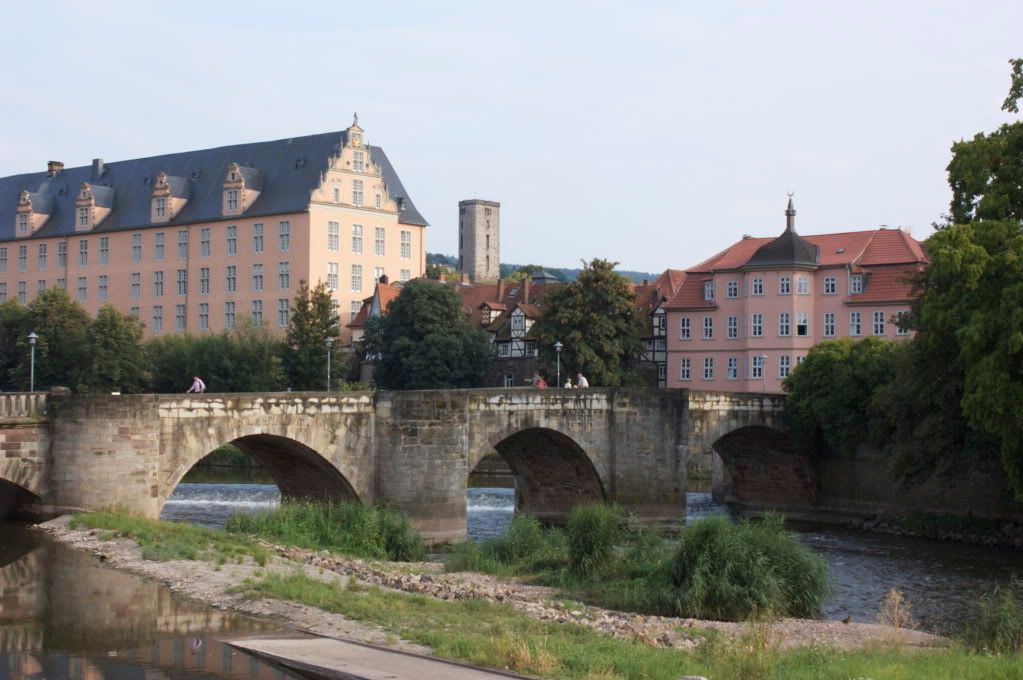 sundown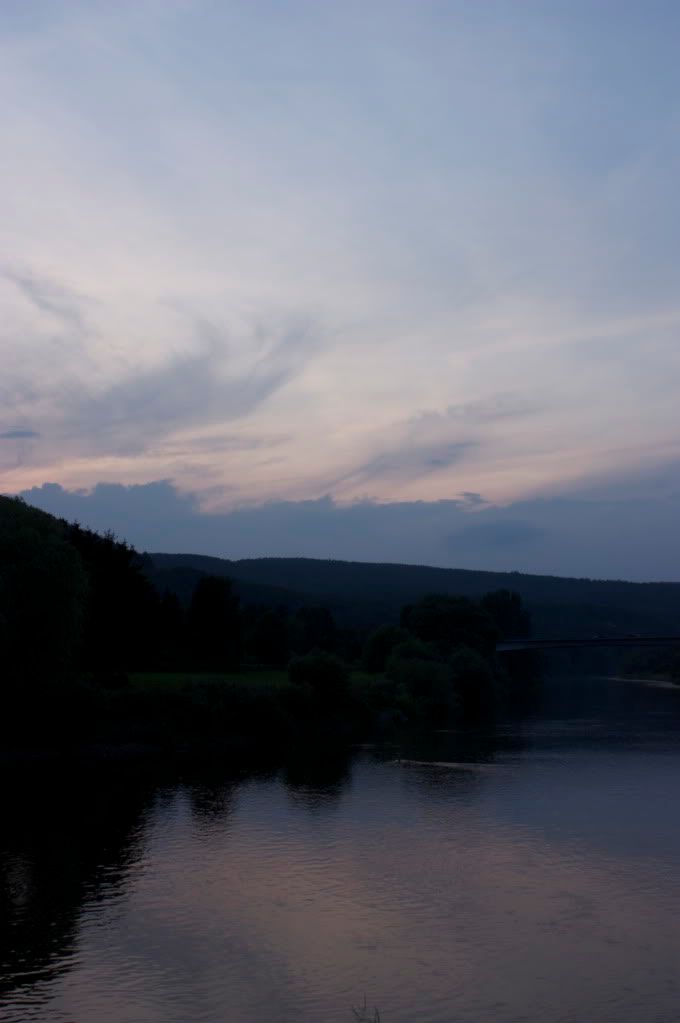 sunrise
and we came home to a beautifully blooming cactus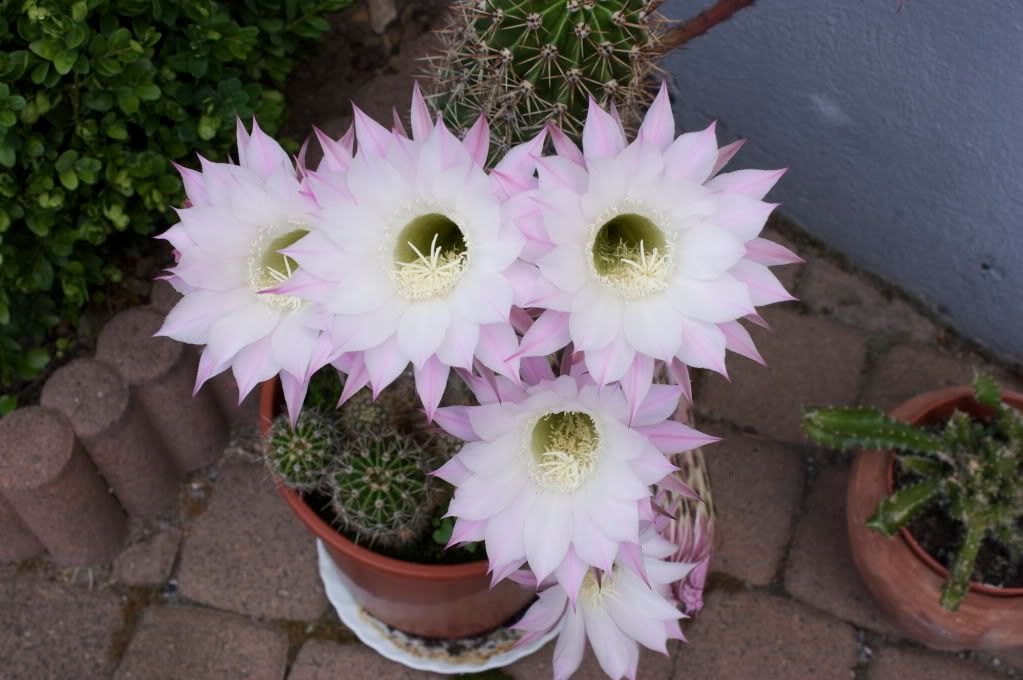 and another colourful sundown
Show your world on
MyWorld Tuesday!