Here's the second part of the Quedlinburg visit (
part one
.
We visited the abbey, it gives you a very nice view of the town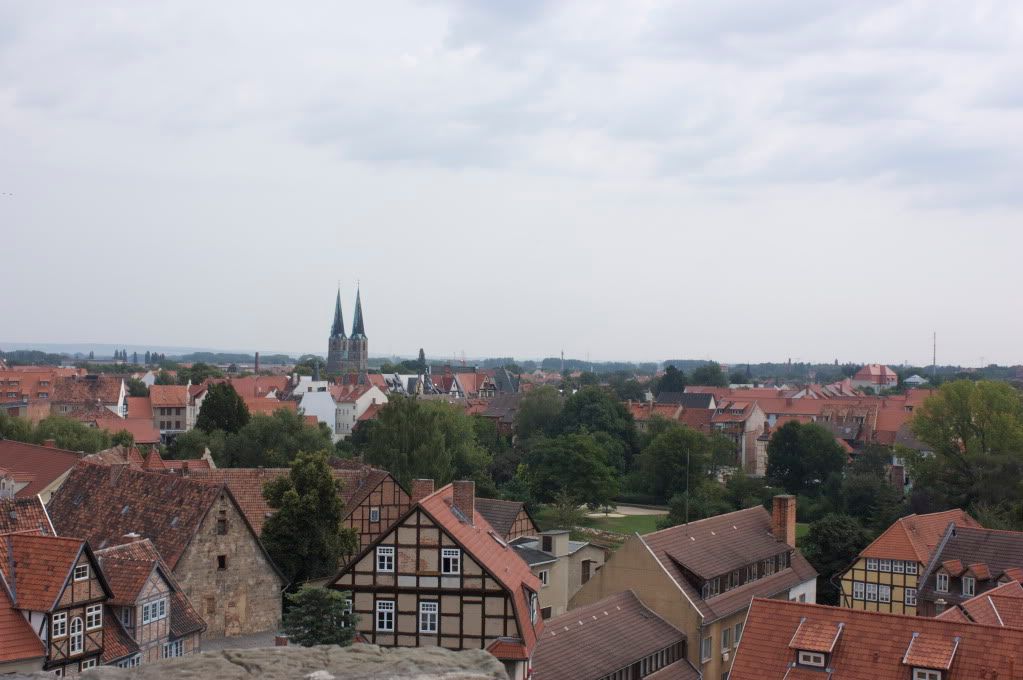 It has been turned into a museum, showing exhibits from the daily life of the women who lifed there. They were not nuns, since they didn't take vows. They were allowed to leave, for example to get married and often they were widowed women who chose to retire to such an abbey in order to live a protected life.
I would have loved to try on that slipper.
portable toilet, medieval style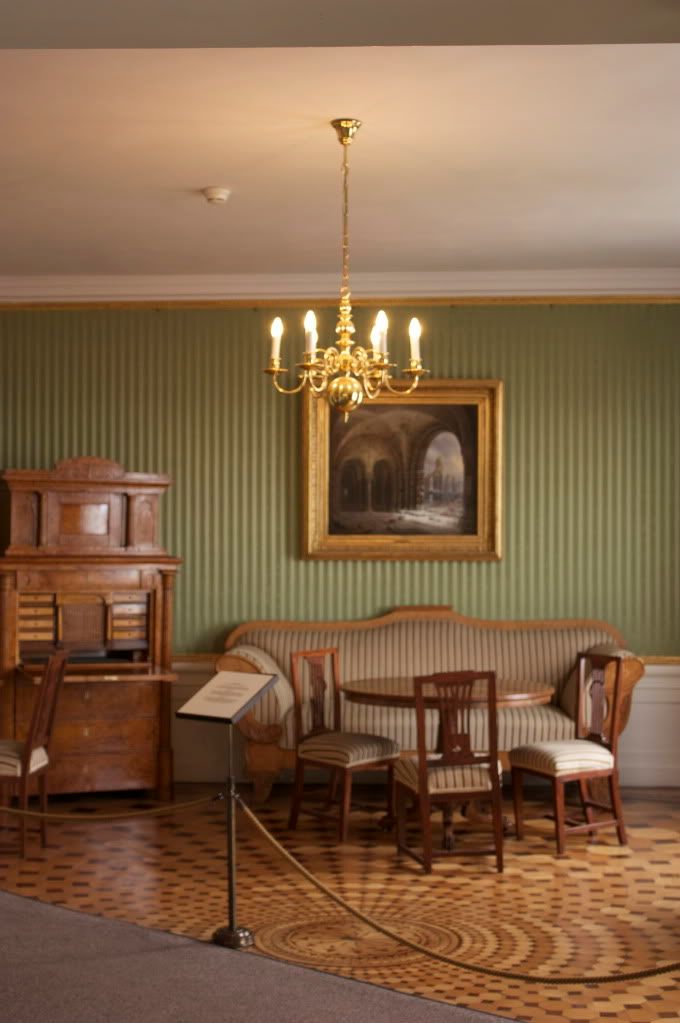 the living quarters of the abbess
I used to think that canon balls exploded on impact until I saw "The Patriot" with Mel Gibson, where you can see very drastically what happens when a simple stone ball fired from a canon hits a group of soldier...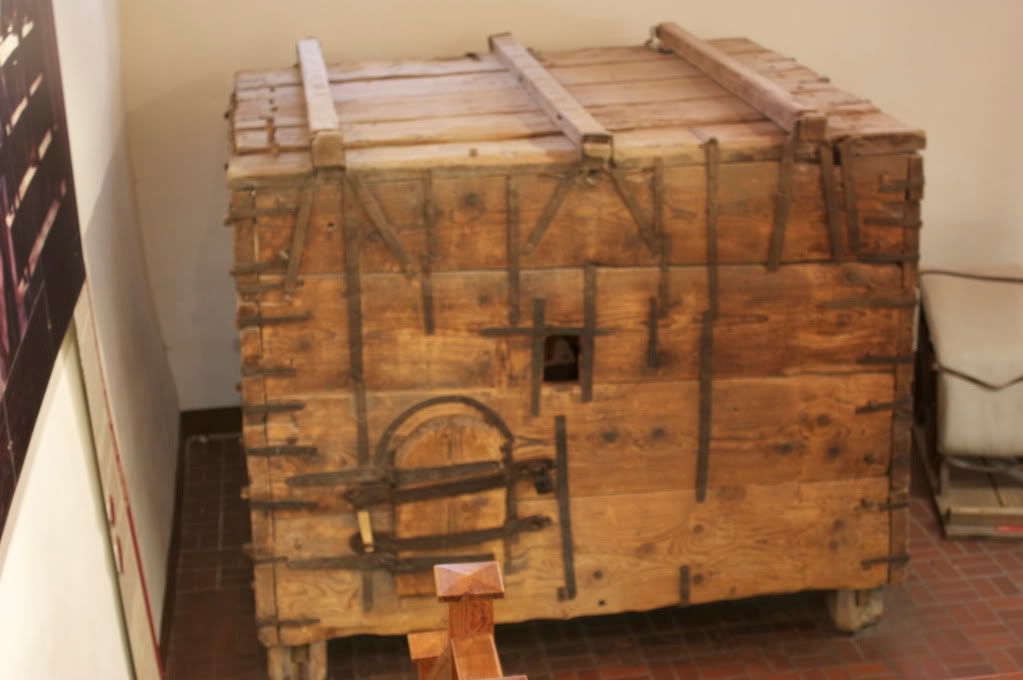 that thing is called a Raubgrafenkasten (robber knight box) - it's said to have been the prison for a robber knight in 1337. It's not really known if that's true or not, but such prison cells were used. The door was about the right size for a 10 year old child and the window is the only one and this is a prison for a person of high standing. A good reason for not coming into conflict with the law on your next time travel.
on route to our next destination, we passed the Kyffhaeuser. Excuse the bad quality, I took that picture from the car. The monument you see on top is in honour of
Wilhelm I
, the first German Emperor. I've always wanted to see that mountain because of the myths that are told about it: the Holy Roman Emperor and King of Germany
Barbarossa
(the name means Red Beard) is said to sit in a hall under that mountain, asleep until he is needed again to restore Germany to it's former greatness. His beard is already so long that it has grown through the table. From time to time he wakes and sends one of his knights to check whether ravens are still flying around the Kyffhaeuser. As long as there are, he will continue to sleep.
Of course there are many other versions of that myth, for example the one told about Arthur, King of England - but I've always liked that detail with the beard.
Travel around the world with
MyWorld Tuesday