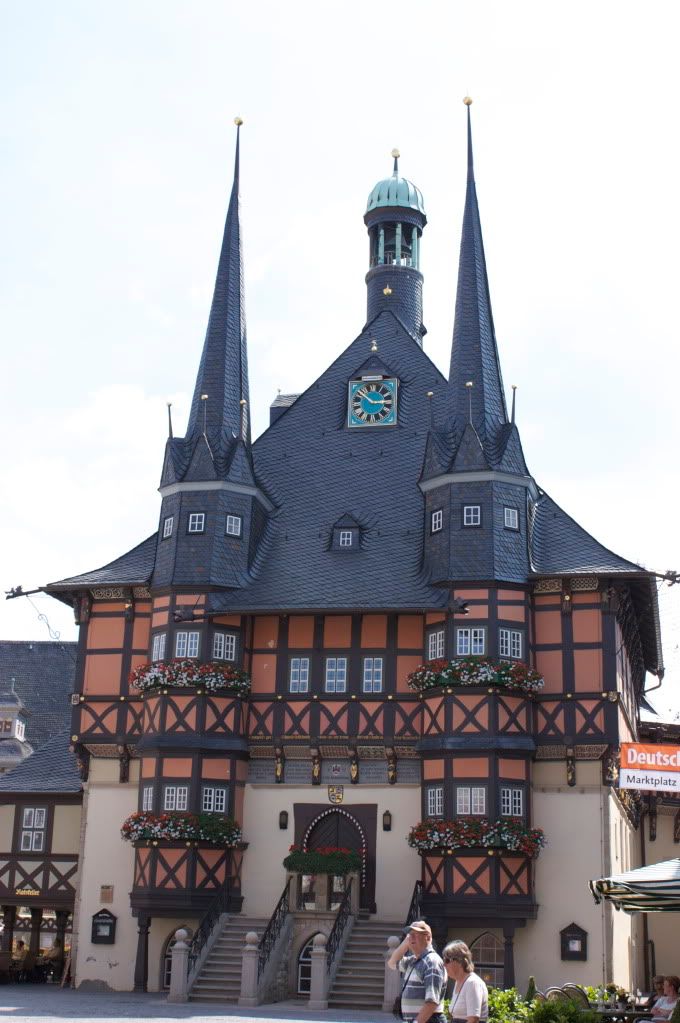 I visited my parents and we took a short holiday, touring the
Harz
. Much of the Harz was on East German territory and although it has been 20 years, it still obvious in the style of many buildings. You can actually tell when you have crossed the former border, which is no longer visible, just by looking at the houses (the normal ones, not the onea I'll show in this post).
Our first stop was Werningerrode, the photo shows the town hall.
I also saw a steam engine for the first time, at least one that was still operable. It goes from Werningerrode to the top of the Brocken, the highest mountain in the Harz.
The Harz is well known for beautiful handmade Christmas ornaments like this
pyramid and nutcracker
. Other than that, people used to earn their money with mining and it seems that life was very hard - there are towns that are named Elend (misery) and Sorge (sorrow).
We drove on to Quedlingburg, a beautiful town that had kept many of its timerframe buildings, some of them are 700 years old and most are carefully restored (and still lived in).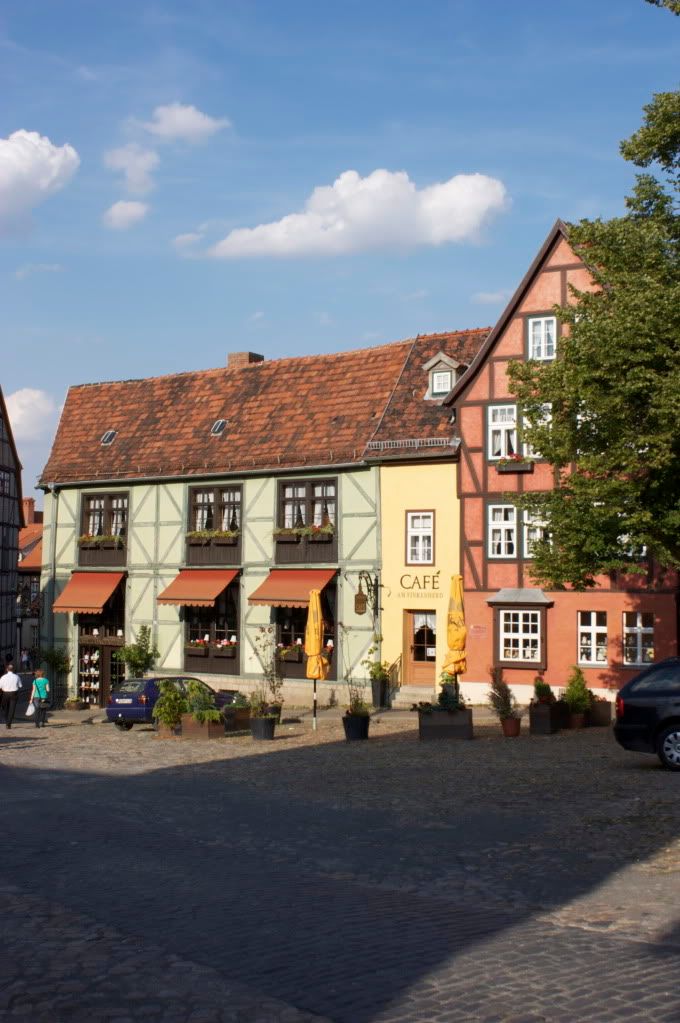 I really like that one, it looks a bit like someone drew it as a back drop, like a matte painting.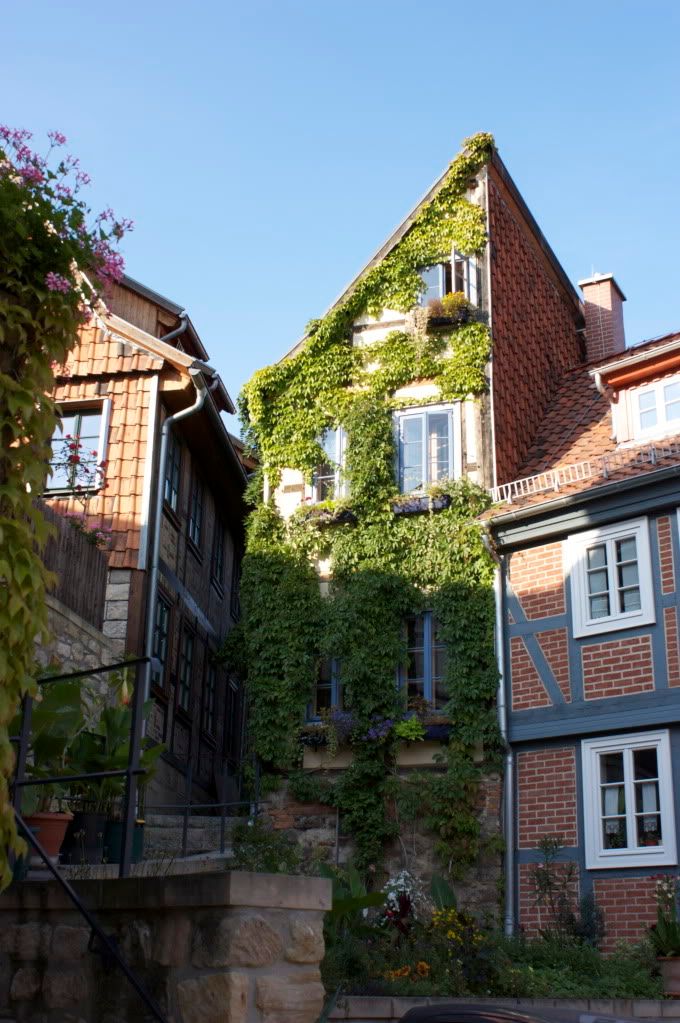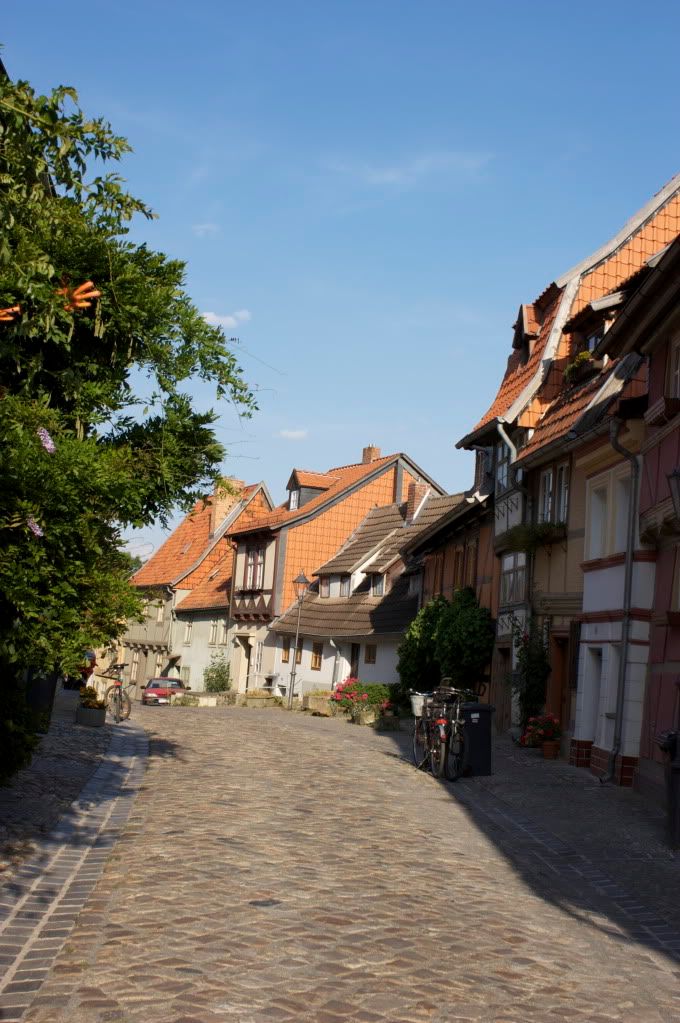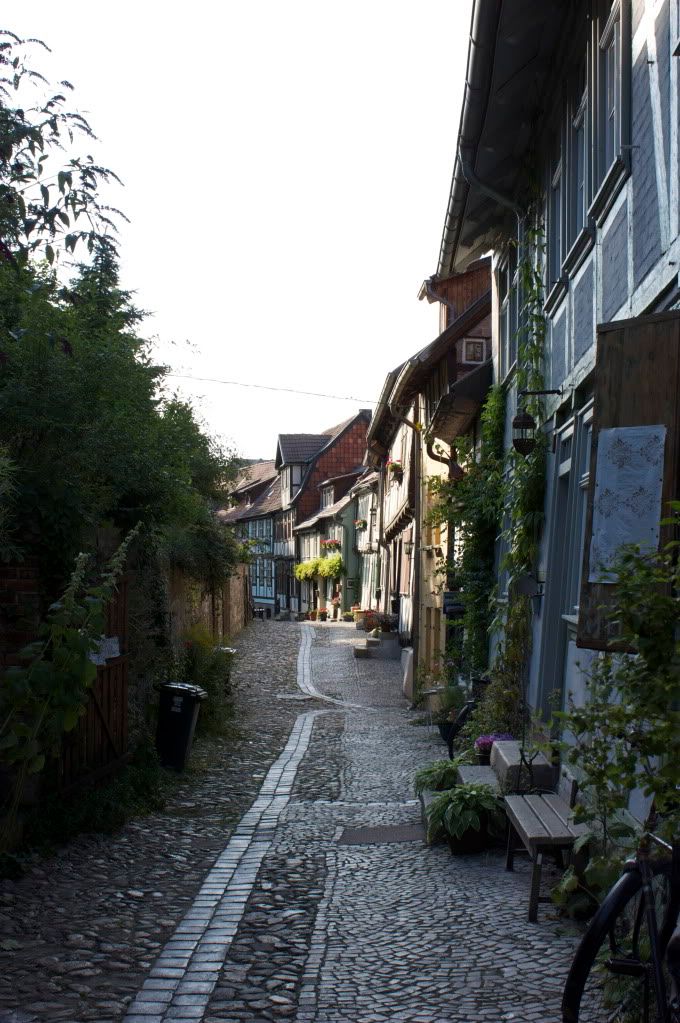 All those houses almost were torn down in early 1989 when the goverment of the GDR planned to replace them with a central plaza and some Plattenbauten, concrete slab buildings like
those
. I really don't get how anyone could even think about that. Luckily, the plan failed due to lack of money and protests from the people of Quedlinburg. A few months later, the GDR collapsed and finally money was spent to restore the buildings.
the streets are paved with cobblestones - in German you say Kopfsteinpflaster (head stone paving, which sounds a bit morbid in English ;) )
many of the houses jut forward like that - it leaves the streets reasonably broad, but you can still have that extra room in the first storey. Due to that building style, there was often very little light in the streets because the houses almost touched each other.
the abbey/castle and the cathedral
sundown
Travel around the world with the
MyWorld Tuesday meme