What's the ideal pet for a weird bug-loving librarian? Of course, a book scorpion. Yes, they really exist and there are a LOT of them around. There are 3300 different species worldwide, living in leaf litter, moss, bird nests and one species does indeed live in books, it's called Chelifer cancroides. This is the one that gave the whole order its common name, but the more correct name is Pseudoscorpion.
They are tiny, the biggest species reaching only 8 millimeters, and totally harmless. The pinchers are way too small to hurt a human, but they hunt insects and other invertebrates like book lice, moth larvae and or even small flies that may be bigger than they are.
Pseudoscorpions have elaborate mating rituals which include dancing, like real scorpions do, and the female will carry the eggs in a pouch under her belly. The babies stay there for a while after they are born and for while are fed by the female with a secretion from her ovaries.
They can produce silk from glands between their jaws and use it to build nests, for shelter, mating or molting while growing. Here the one my book scorpion made: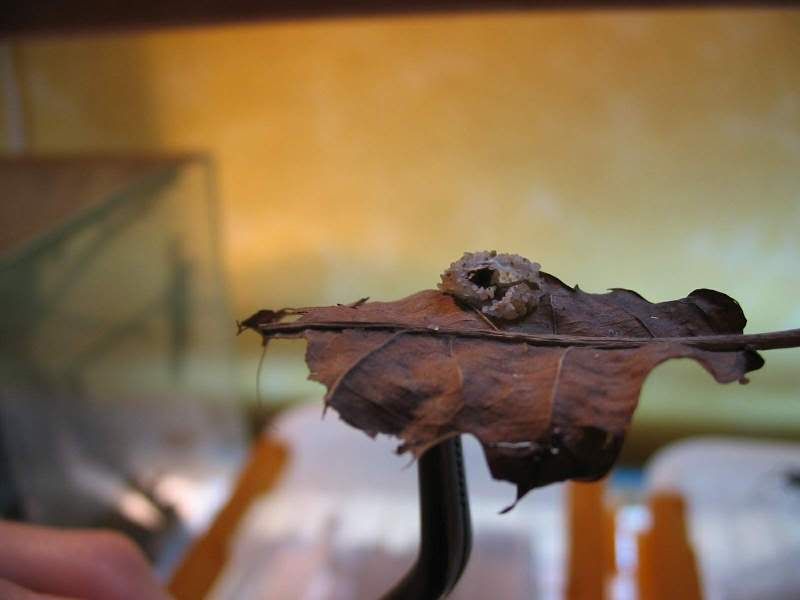 It's tiny, less than a centimeter long. My book scorpion was a female, as I learned when I noticed the egg sack under her belly, but she escaped from her home (a plastic box with some leaves, moss and sand) shortly after that. They can squeeze through the smallest cracks and I didn't put the lid on her home tightly enough I guess. Since she was a real book scorpion, I still hope that I may run across her or her offspring when reading one of my books.
Find out some more about pseudoscorpions
here
and find more critter photos at
Xamera Critters