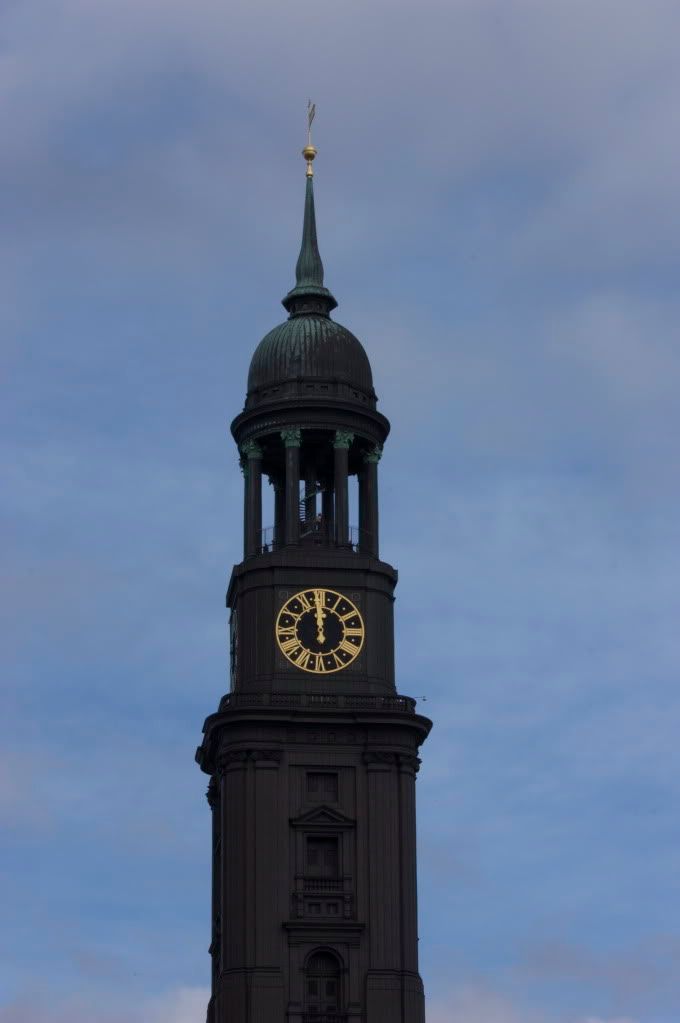 This is the tower of the Michel, the protestant St. Michaelis Church in Hamburg, the most famous church in Hamburg and one of its major landmarks. It's the third church of that name in Hamburg, the first one was built in 1647 and burned down after being hit by lightning in 1750. A second church was built 1786, but it burned down, too, after the tower caught fire while being repaired. A photo of the collapsing tower can be seen
here
. 1912 the third Michel was finished and while the nave was hit by bombs in 1944 and 1945,
the tower survived the destruction of Hamburg in WWII.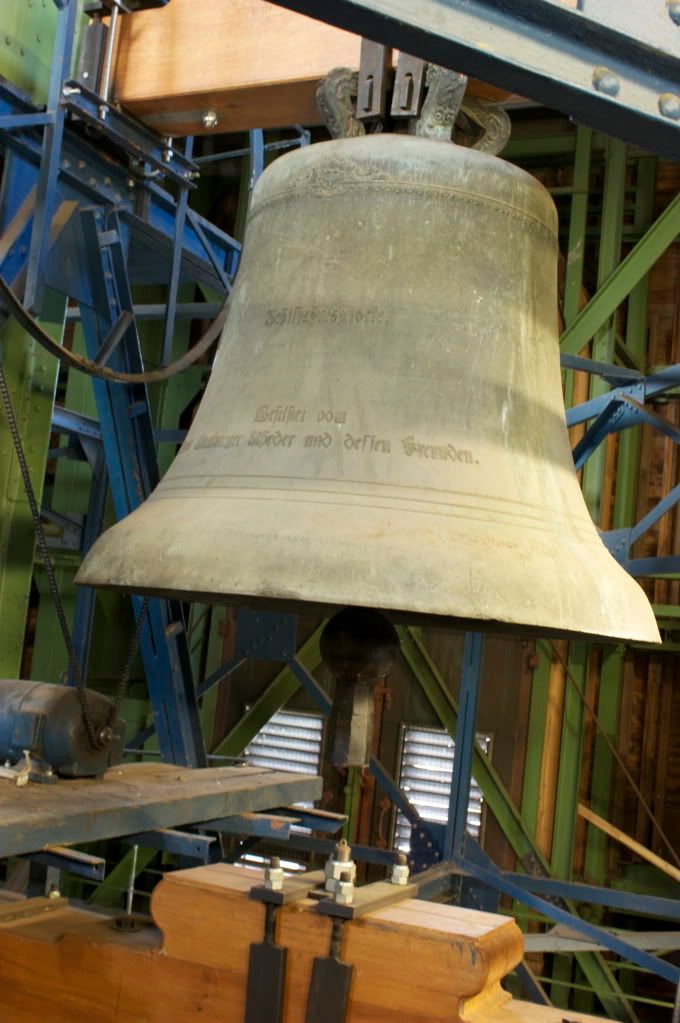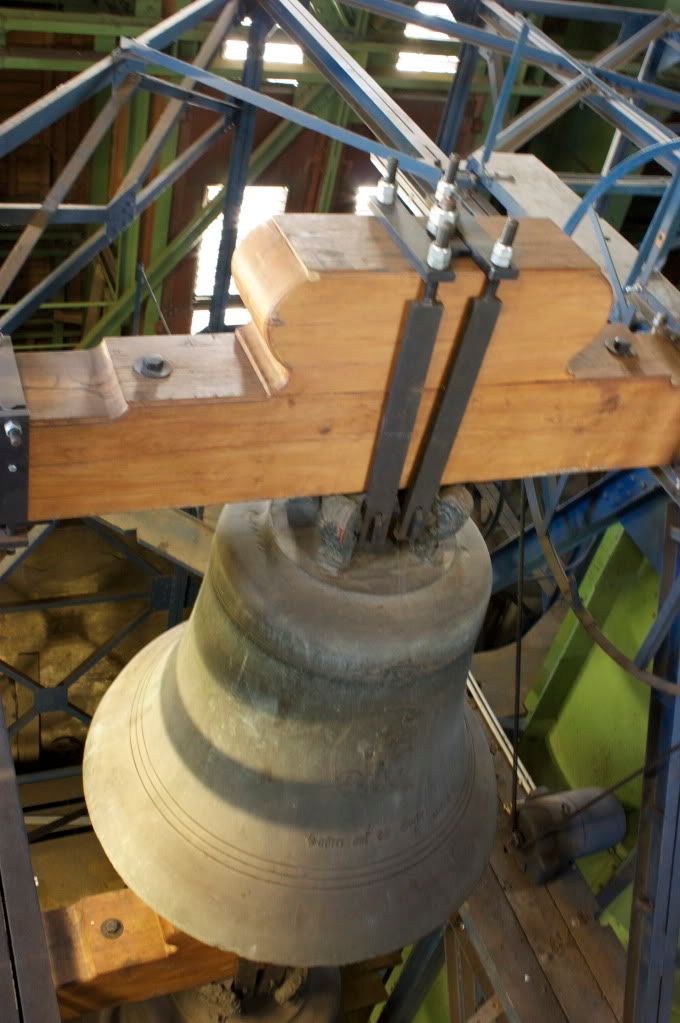 the Michel has six bells, weighing between one and nine tons
it's dedicated to the archangel Michael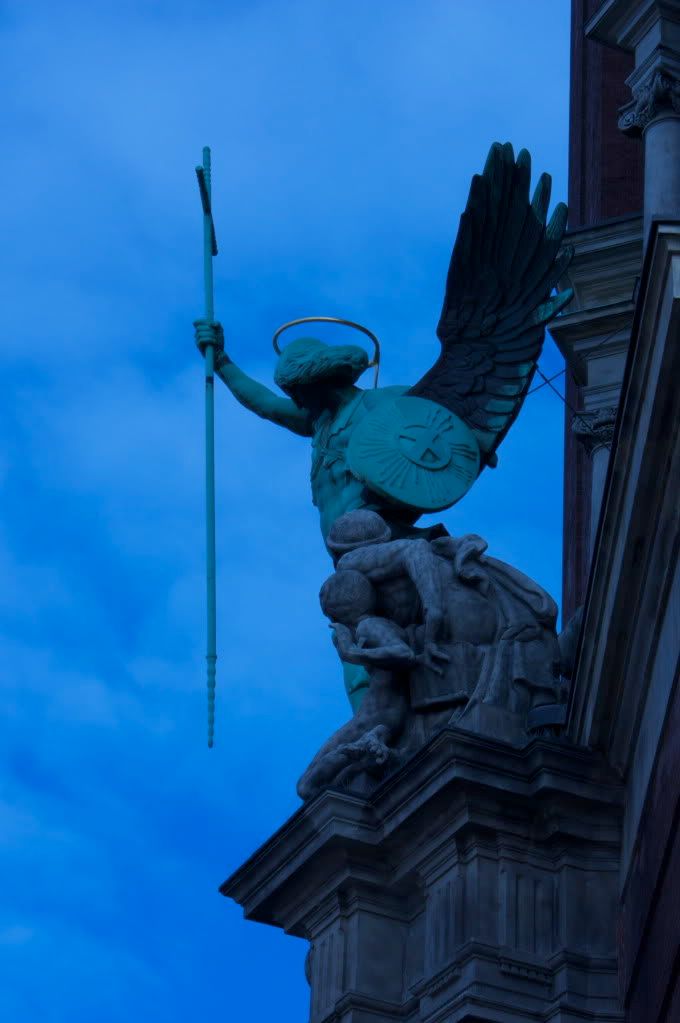 the statue shows Michael conquering the devil
The tower is 132 meters high, the second-highest building in Hamburg and one of the highest church towers worldwide. You can climb it (or just take the elevator) and it gives you an awesome view over Hamburg.
the port and the
Landungsbrücken
the town hall (with the tower)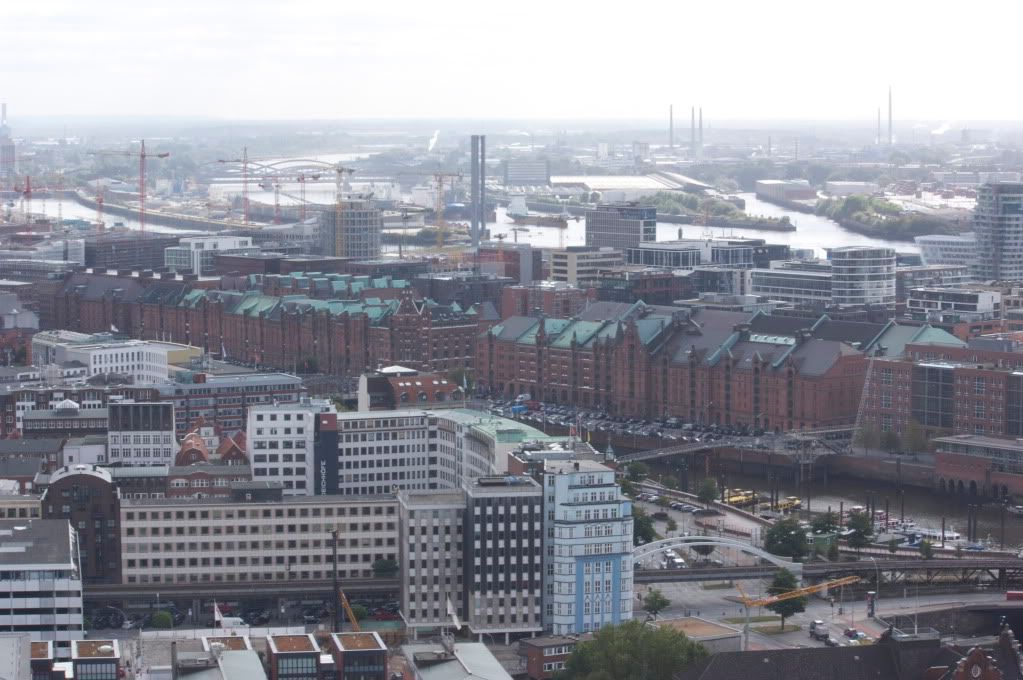 the Speicherstadt, where the merchants used to store goods like spices and coffee (and some still do, many buildings are office buildings now, though)
the Heinrich Hertz television tower, also known as Telemichel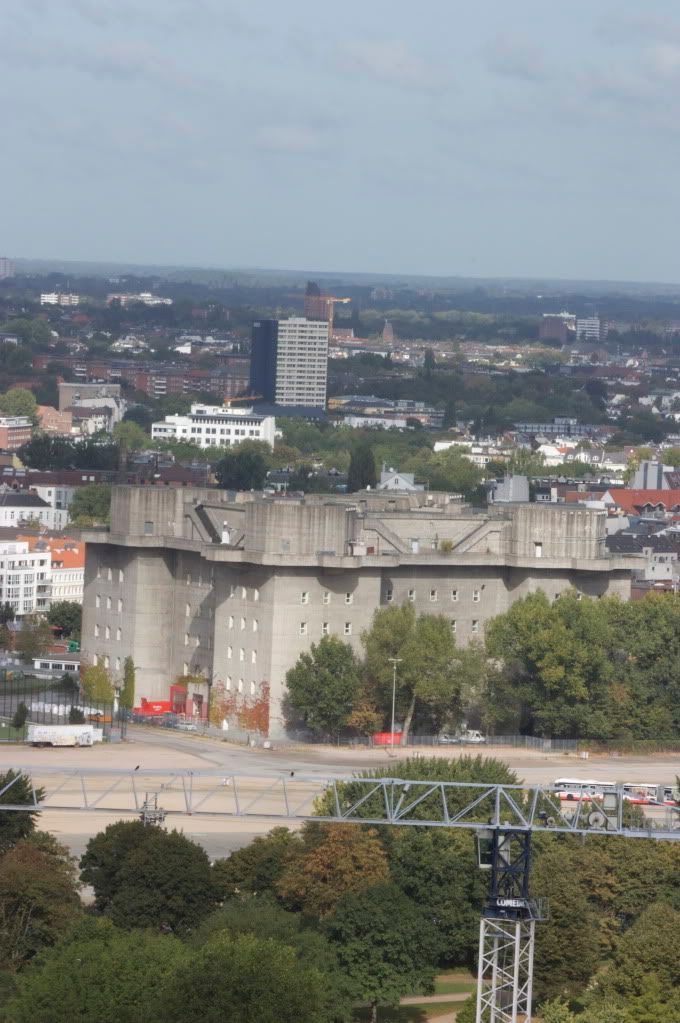 the Medienbunker, a former flaktower and bunker, giving shelter to at least 18.000 people during the air raids in WWII. It now houses media agencies, schools for dance and music, a nightclub, theatre groups ect.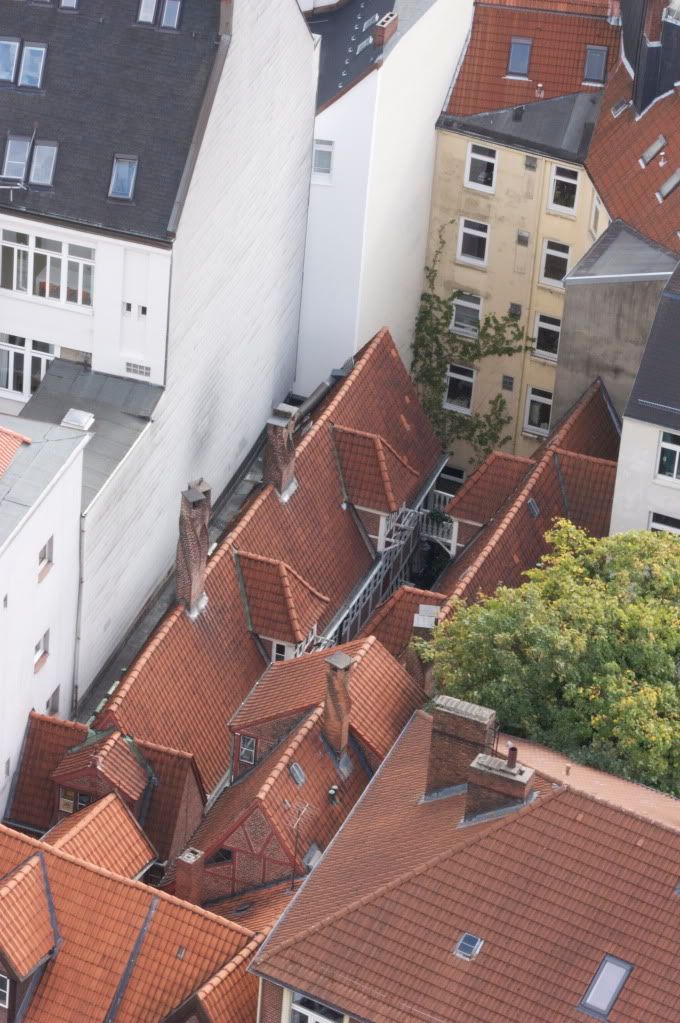 these are the roofs of a weird little street with houses built in 1670 and used as apartments for widows of Hamburg grocers. The street still looks like it used to and is the last one completely build with timberframe houses in Hamburg.
Here's a picture of the street itself
- I'm always amazed by the thought that once much of Hamburg looked like that or at least similar.
Travel around the world with
MyWorld Tuesday