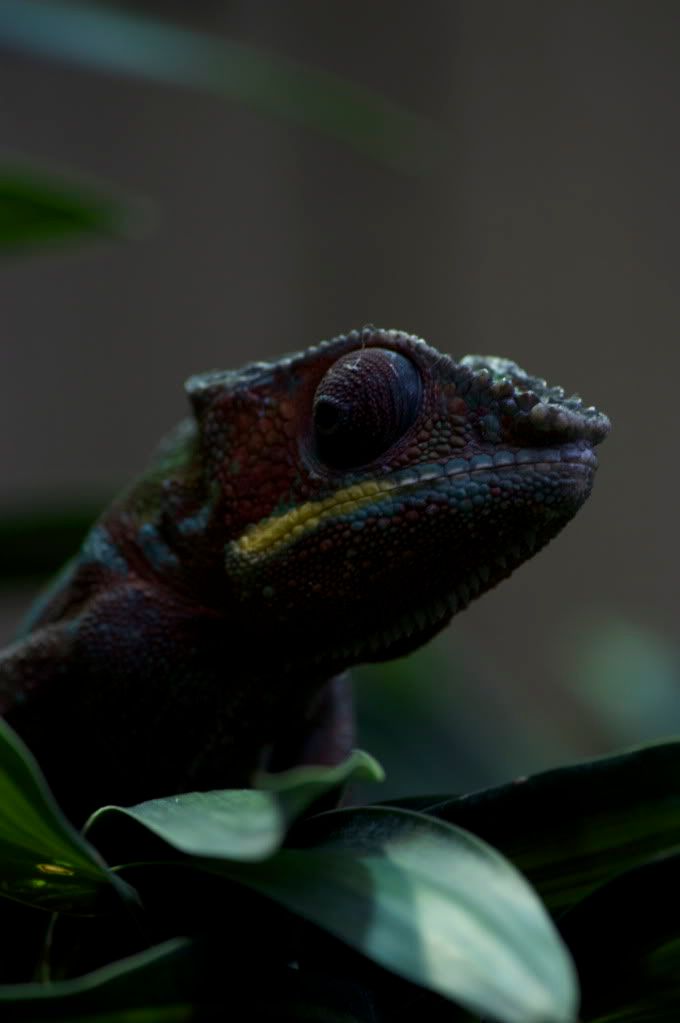 It's been a while since my last visit to Hagenbeck, but I think the Panther chameleon (Fucifer pardalis) still recognized me ;)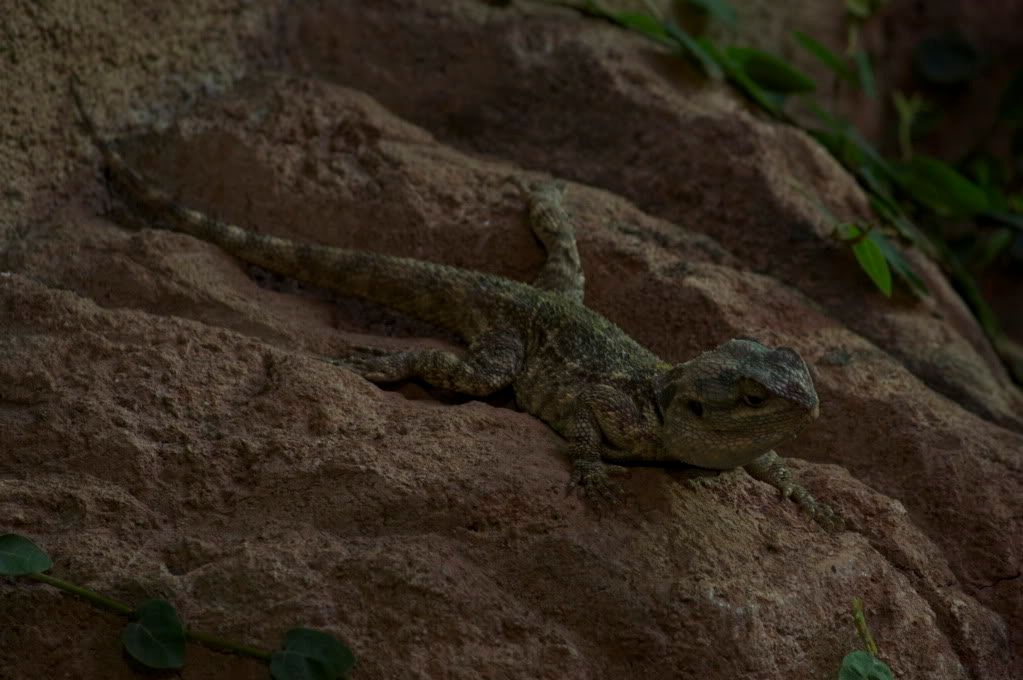 a Blue-Headed Tree Gagama (Acanthocerus atricollis)
a Northern Caiman lizard (Dracaena guianensis) - I think they have the most beautiful eyes
four-eyed fish (Anableps anableps) - they have just two eyes, but with two pupils each and the eyes can see both underwater and above it at the same time. The fish spend their time swimming on the surface and wait for insects and other prey to fall in.
a rock hyrax (Procavia capensis)
a Red-Crested Turaco (Tauraco erythrolophus) - he always came back to the same tree to display by jumping from one branch to the other with spread wing. Cute bird.
a young Eastern Diamondback (Crotalus adamanteus), a rattlesnake
Blue-Tongued Skink (Tiliqua scincoides) - they have a vividly blue tongue that they show to frighten off enemies. He wasn't in the mood, though.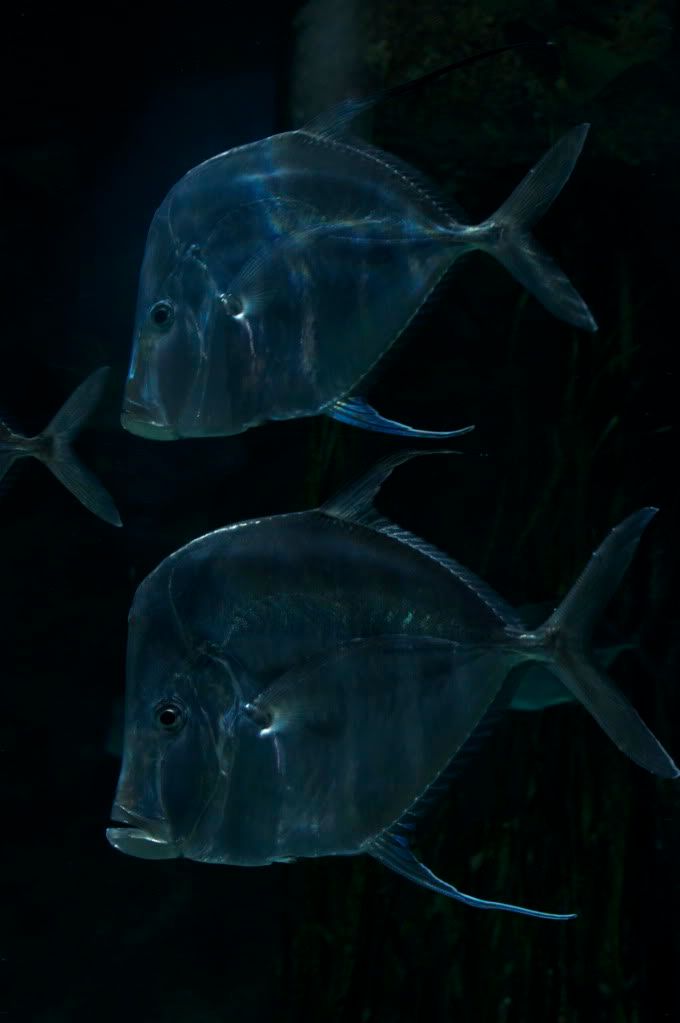 Lookdowns (Selene vomer) - those are really weird fish and look like someone ran them over with a pressing iron, their bodies are only an inch or so thick.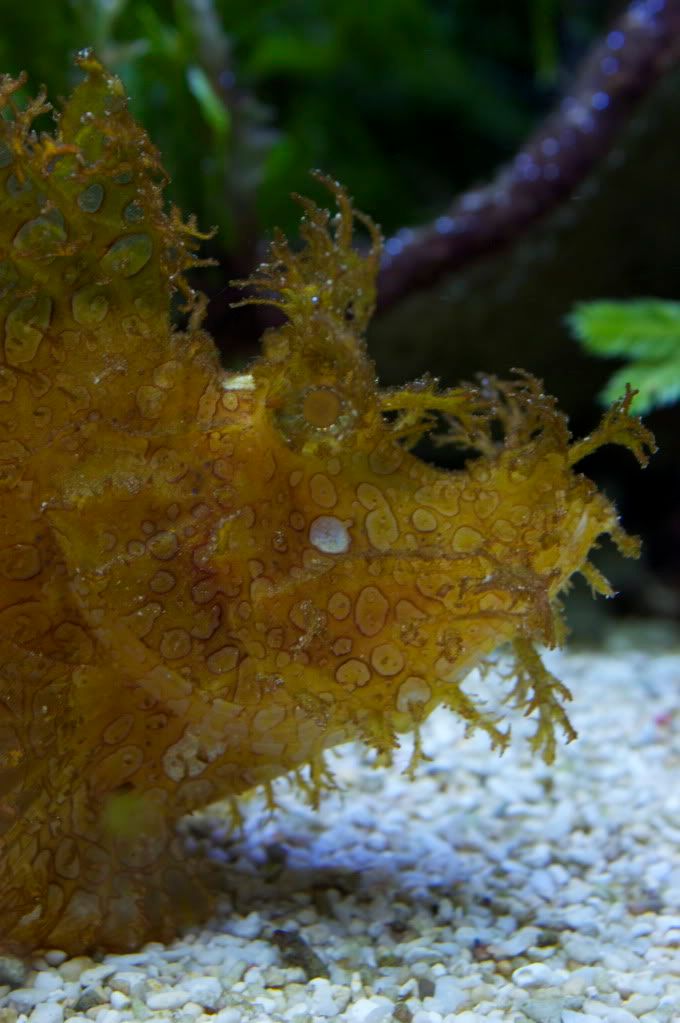 a leaf scorpionfish (Taenianotus triacanthus) - I like their eyes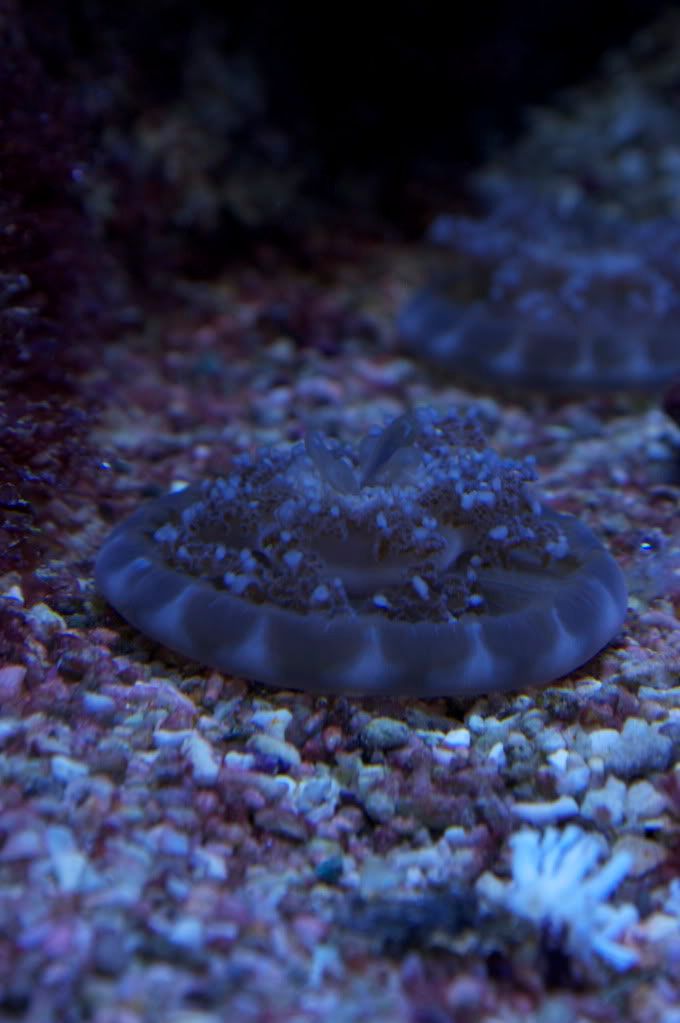 )
an Upside-Down jellyfish (Cassiopeis spec.) - they sit on the ground with their tentacles in the..um, air. Sometimes crabs will carry them around for protection.
a goby - some species of goby live in symbiosis with shrimps. The shrimp builds a cave for both and the goby watched out for the almost blind shrimp.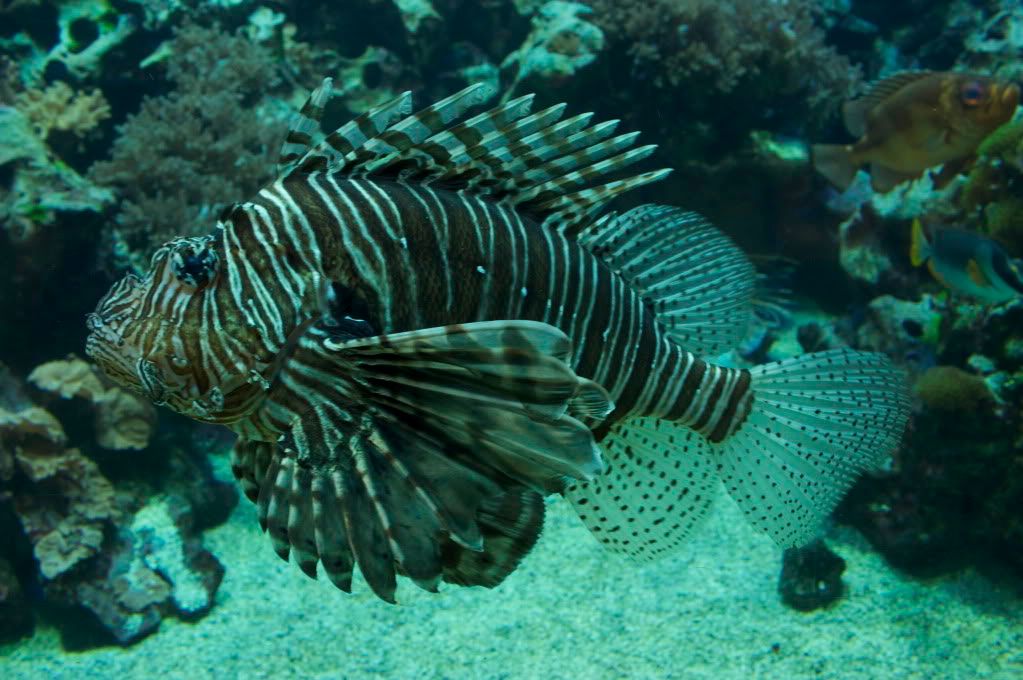 a Red Lionfish (Pterois volitans) - touch those spines in the fins and you won't die, but you may wish you had. The sting is extremely painful. But they are amazingly graceful fish, displaying their fanned.out fins so that everyone knows not to touch.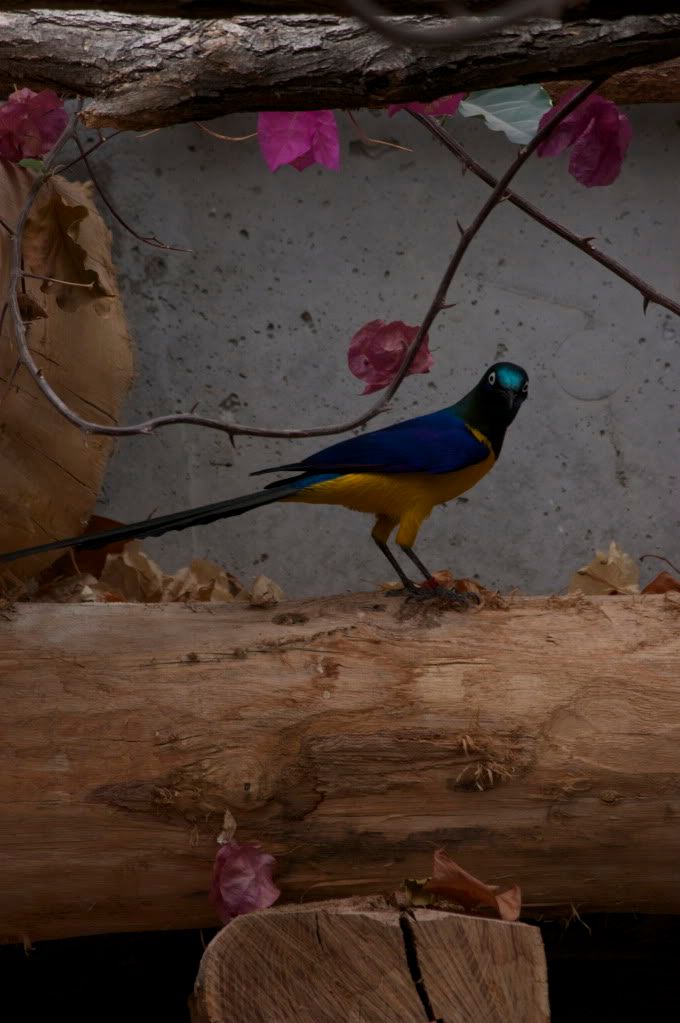 a Gold-Breasted Starling (Cosmopsarus regius)
I hope you enjoyed the trip to the zoo! More critters can be foudn over at the
Camera Critters meme
All photos taken at Hagenbecks Tierpark, published with kind permission.