The
Chilehaus
, a Kontorhaus - that's what the office buildings were called in Hamburg and other cities, but Kontorhaeuser are typical for Hamburg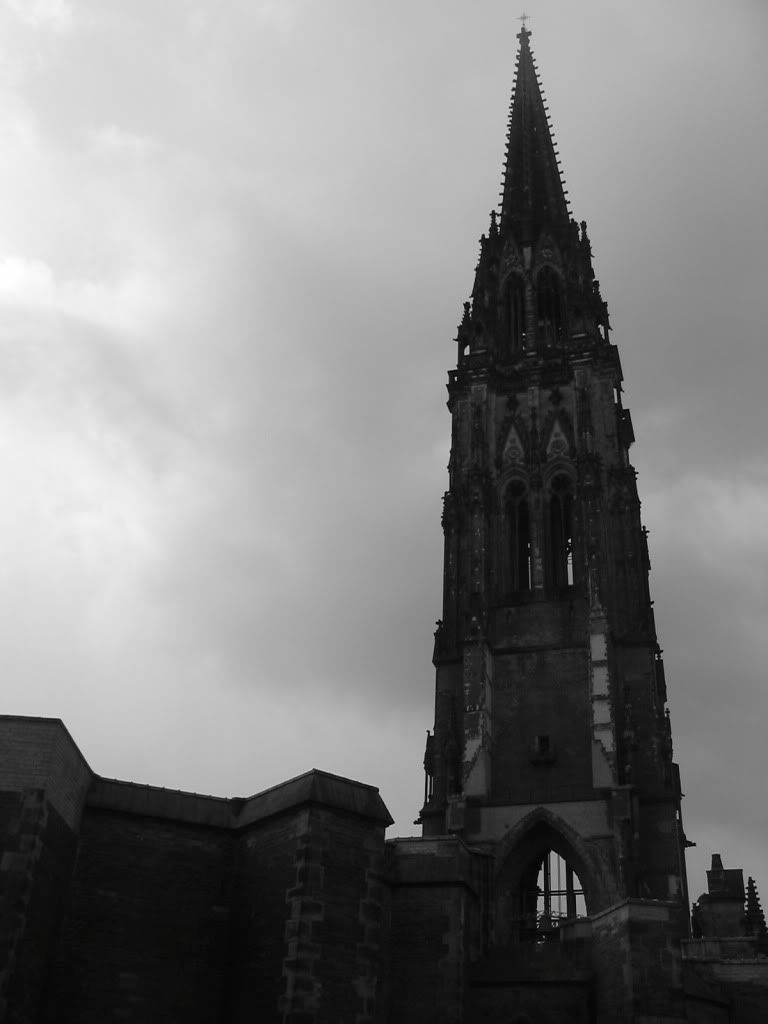 The Nikolaikirche was destroyed during WWII, the church's spire was widely visible and bomber pilots used to for orientation. After the war, it was decided to keep the tower as a memorial.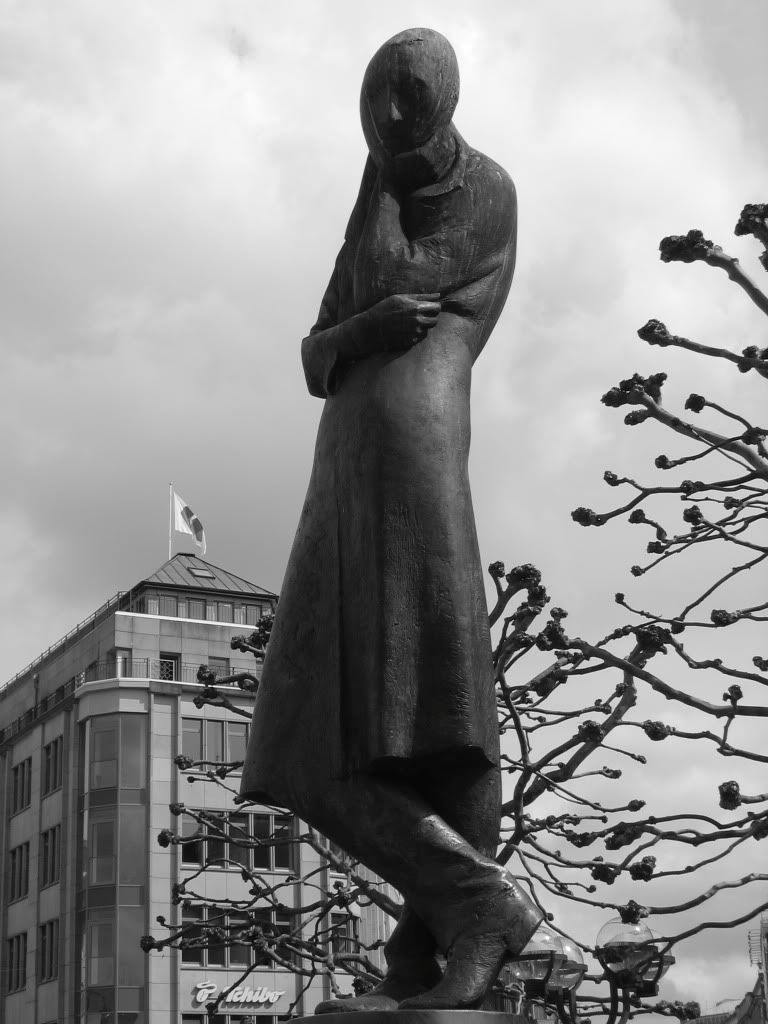 Heinrich Heine - his uncle Salomon Heine owned a bank in Hamburg and Heinrich worked there for some time, but pereferred to write, to his uncle's annoyance. Nevertheless, Salomon gave money to Heinrich throughout his life. Heine's publisher Hoffmann und Campe was and is based in Hamburg.
The first statue, errected in 1926, was destroyed by the Nazis who also burned Heine's books because he was Jewish. The current statue was erected in 1982.
Heine had a sharp tongue and his poetry is often fierce and acrimonious, even the most romatic poems often have a sharp twist to them. I'm always a bit puzzled by the worried look of the statue because it doesn't really fit with the image I have of Heine. But maybe it was modelled after this
drawing of Heine
, made some time before his death.
Discover the world with
MyWorld Tuesday
By the way, is there anything in particular that you would like to see of Hamburg? Let me know and I'll try to make it happen.