A while ago my boyfriend and I visited the
Panzermuseum
in Munster. I'm interested in WWI and II and the Panzermuseum has quite a few exhibits that are unique in Germany and very rare. One of my earliest memories is of three huge tanks driving down the street in front of our house (there was a Belgian barracks in the vicinity) and I've been fascinated by tanks ever since. I'm glad that I have to go to a museum to see them, though!
This is a mock-up of the first tank the Germans built, the
A7V
. It's the only model that's to scale anywhere and to see a real one, you have to go to Australia.
After WWI, Germany was forbidden to own any tanks, but an exception was made for the police in the Weimarer Republik who used about a hundred of these massive armoured vehicles, a Daimler DZVR 21. It's the only surviving exemplar and was found by accident in a junkyard.
I would be scared as hell if I saw it coming towards me and I can only guess how scary it must have been in the 1920s with people much less used to cars in general. The whole thing is almost three meters high.
a 8,8 cm Flak, Fliegerabwehrkanone/anti-aircraft gun. It was used in WWII, but more often against tanks than against aircrafts and with such success that both the British and the US army used 8,8s that had been captured.
a detail of the controls
a Russian T34 - really huge.
an amphibious vehicle made by Volkswagen called Schwimmwagen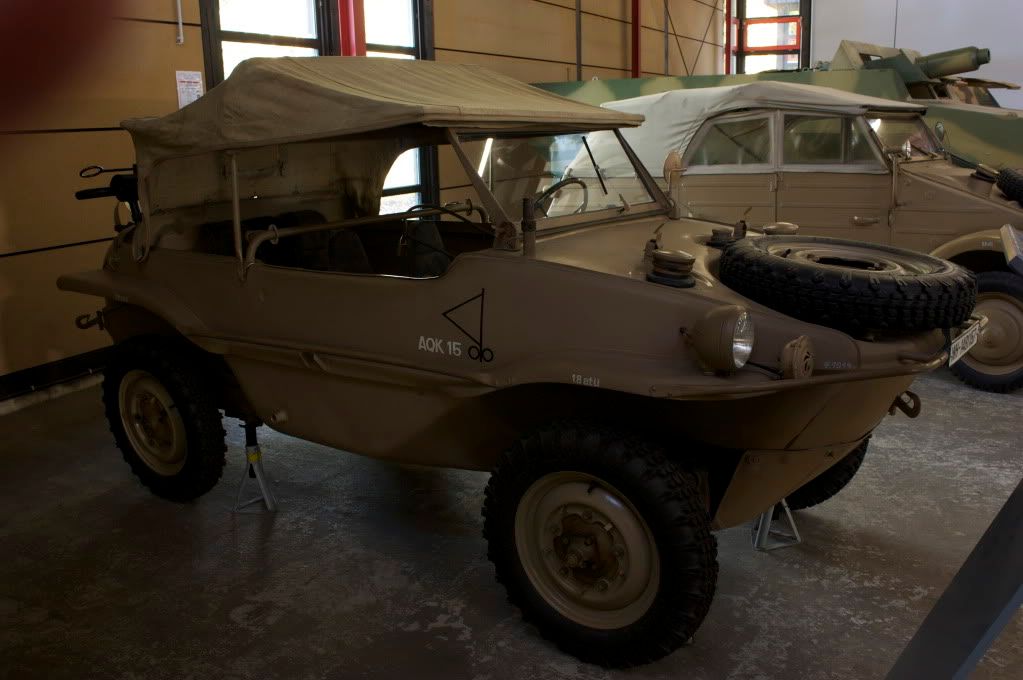 a Sturmtiger, a tank used as a rocket launcher. 18 were built, 2 can be still be seen (the other one in the Russian tank museum in Kubinka)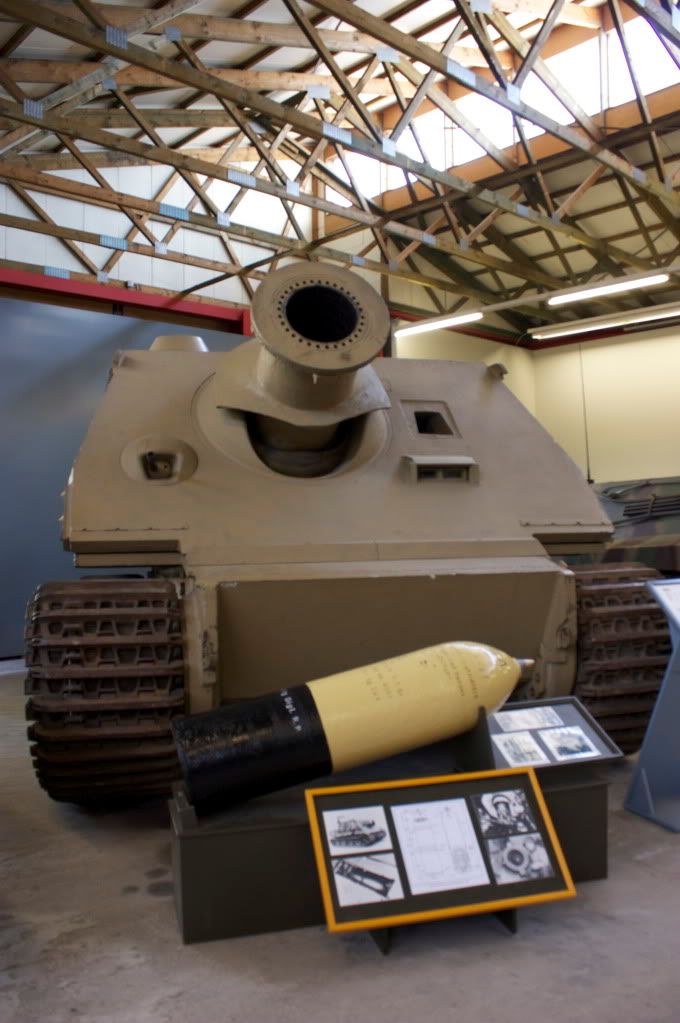 a Sherman tank - the soldiers named that one Battling Bitch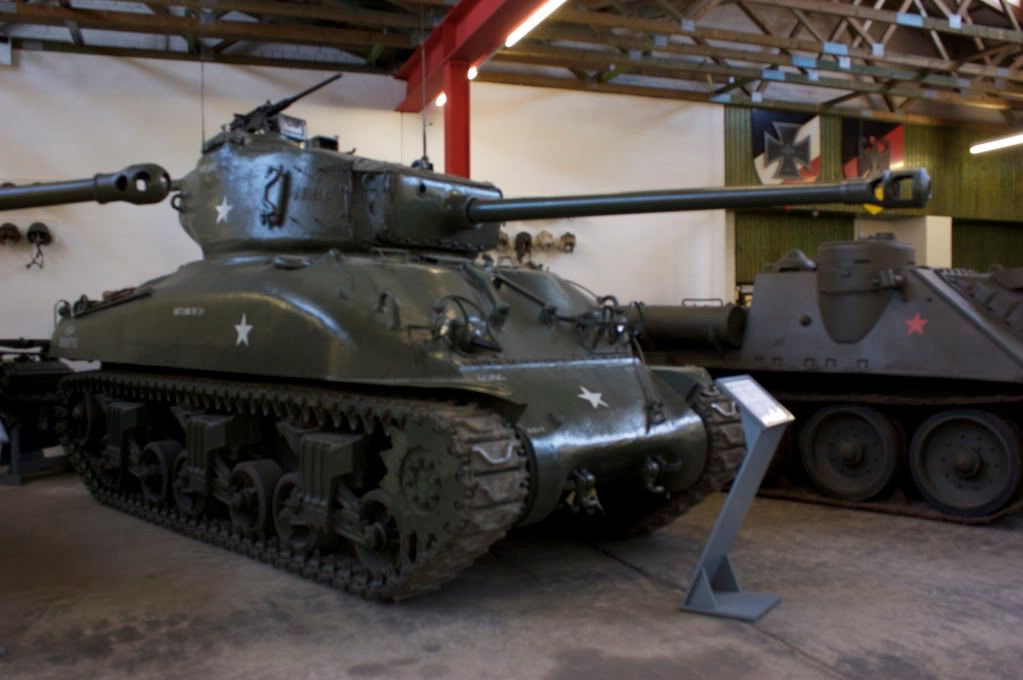 a Koenigstiger (Royal Tiger), the biggest tank ever built by the Germans in WWII, but it was a failure. It was heavy (too heavy for many bridges) and it used enormous amounts of fuel, not a good idea in 1944 - many Koenigstiger were abandoned because they simply had run out of fuel during a retreat. The arms were impressive, but all your guns won't help if your engine overheats which very often happened with the Koenigstiger.
a contemporary German tank, a Leopard, equipped for driving underwater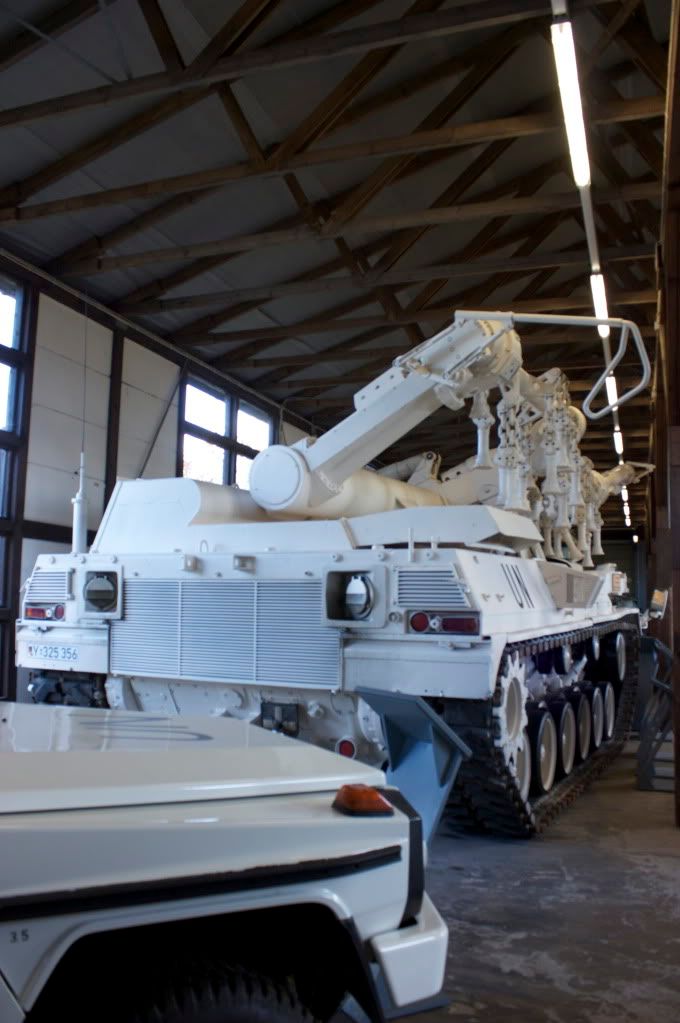 a Keiler (wild boar), a mine clearing vehicle. The
mine flail
is extended to the front of the vehicle and detonates any mines in the path of the tank.
Here's a video of a Keiler, the quality isn't so good, but you can see how it works
a Biber, a tank used to build a bridge
a Nissenhuette - after many cities and towns in Germany were destroyed, a lot of people lived in such huts.
See the world with
MyWorld Tuesday
!