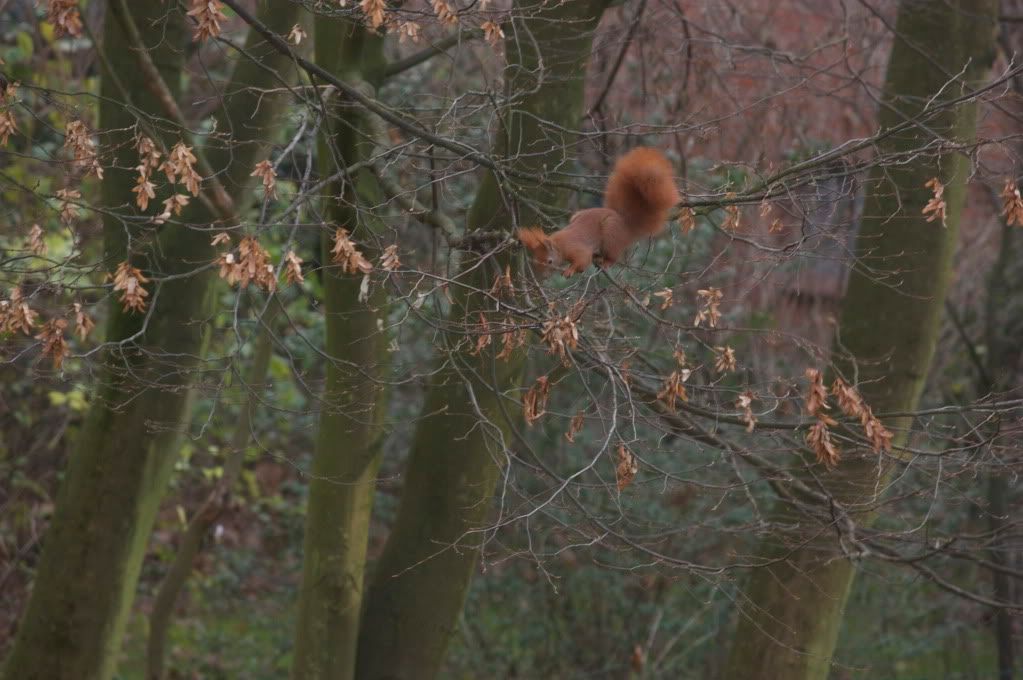 Two squirrels were making a meal out of some seeds in the trees in my friend's backyard. So much for squirrels being terrtorial, like I wrote last week. I did read that they sometimes shared a nest and a territory even outside the mating season, but that it was unusual.
Didn't matter for the other pair we saw near my home (that's a canoe it's sitting on)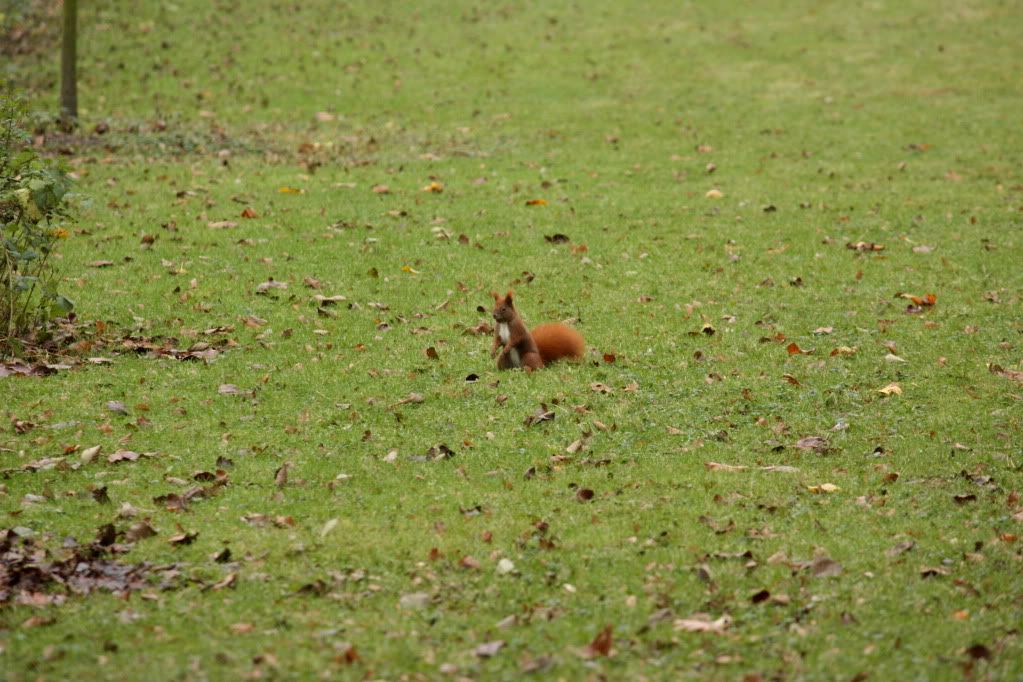 Doesn't it look like someone just forgot his stuffed toy on the lawn?
More animals over at
Camera Critters