Going to the Botanical Garden in the middle of winter? Most people think there's nothing to see, but there is.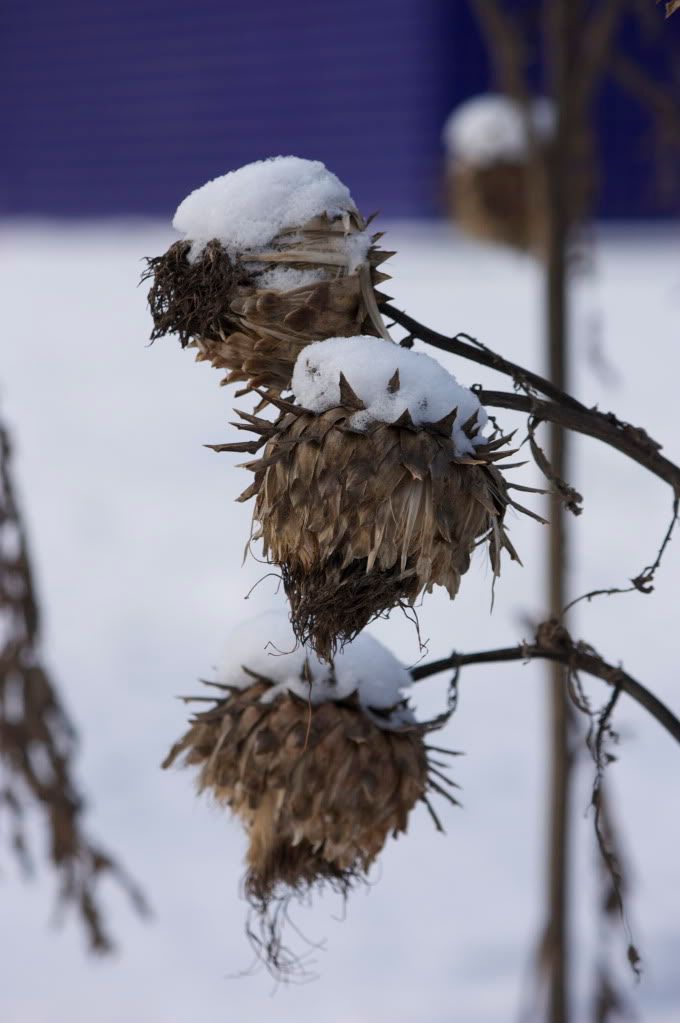 We met about five other people, which was fine by me. I enjoyed the quiet and the sound of the snow when we walked.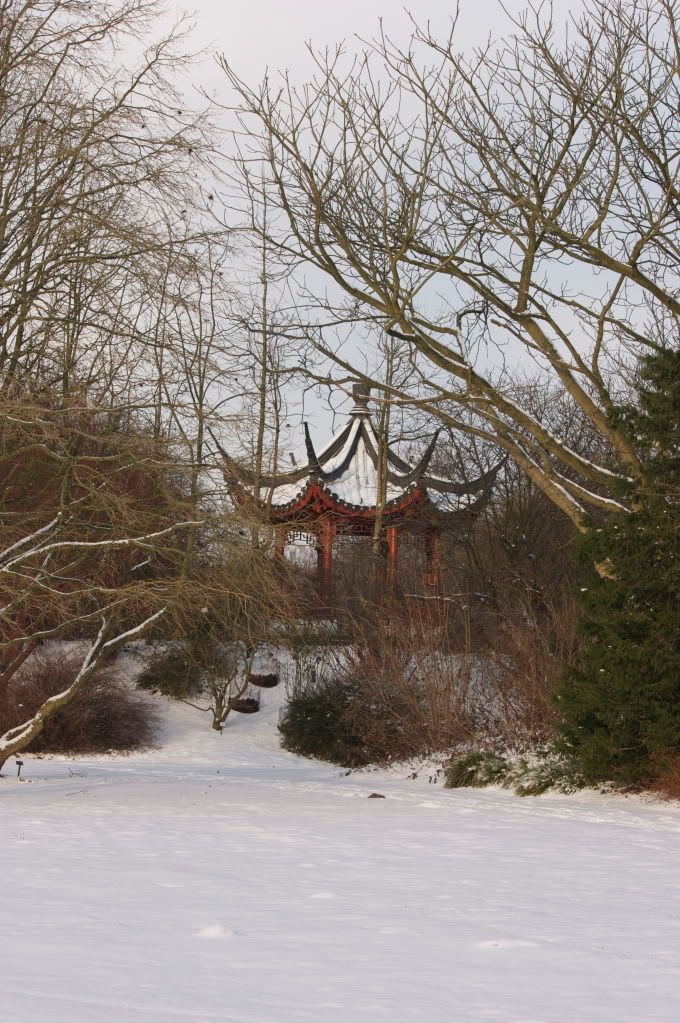 After two hours, I was freezing and glad to see the little hut where we sat and drank some hot tea. It's a replica of a shelter woodcutters in Finland use and it warms up pretty fast even with only two people in it.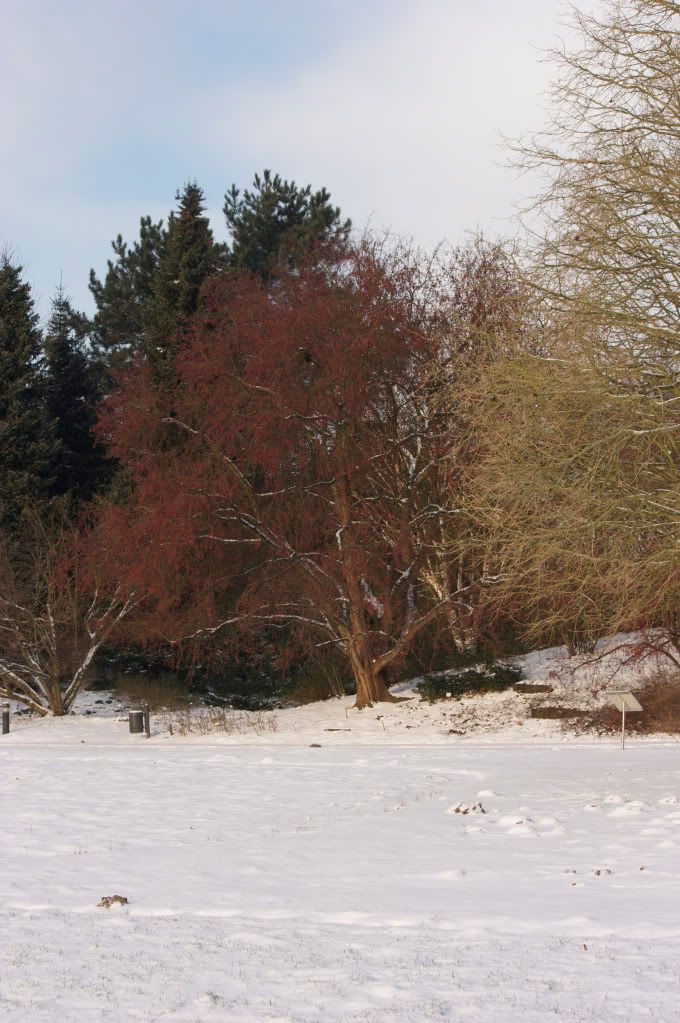 a tea crabapple tree - the apples are edible, but apparently don't taste really good. The redwings (Turdus iliacus) didn't mind and hung out in that tree in a group of about 40 birds.