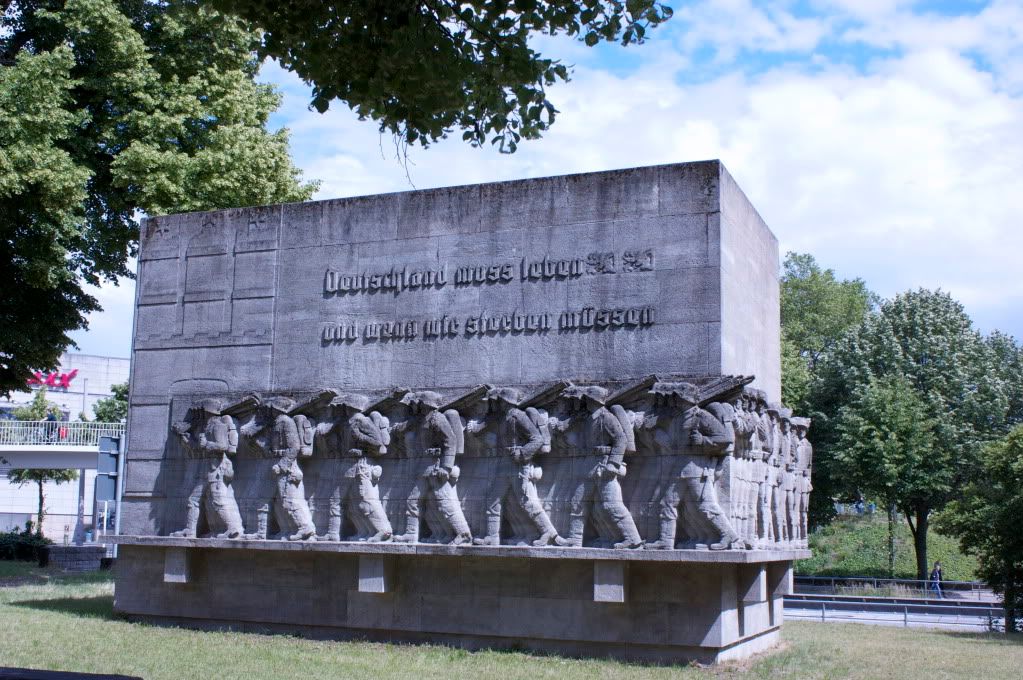 This is the Kriegerdenkmal near the Dammtor train station in Hamburg. It's a memorial for the 76th Infantry Regiment and was built in 1936. The inscription says "Germany has to live, even if it means we have to die", "Deutschland muss leben, und wenn wir sterben müssen". It's known as the Kriegsklotz, the war brick.
You probably guessed that it's controversial these days. It has been the target of grafitti many times, it was for example painted green and orange (the colours of the goverment parties at that time) in 1999, when the German army was send to the Kosovo as part of NATO troops. Another time the soldiers were given blue helmets with the help of blue plastic bags, as a reference to the UN peacekeeping troops and their blue helmets.
Originally, the Bundeswehr was only meant to take defensive actions inside the borders of Germany. In 1994, keeping the peace in other parts of the world as part of NATO/UN was ruled to be part of that defensive mission by the Federal Constitutional Court, a decision that is still a matter of controversial debate.