Tuan, the adult male of the Sumatran orang utan (Pongo pygmaeus abelii) group at Hagenbecks Tierpark. He's growing the typical cheeks of an adult male, here's how he loooked like last summer
Toba, one of the older females and the dominat one. She's holding a twig in her mouth that she used earlier to get some honey out of a hiding place, it's part of the enrichment program for the orangs.
Bella, the second oldest orang utan in captivity as far as I know. She's definitely the oldest to give birth, at 44 years in 2005 to her latest child, a daughter named Harapan.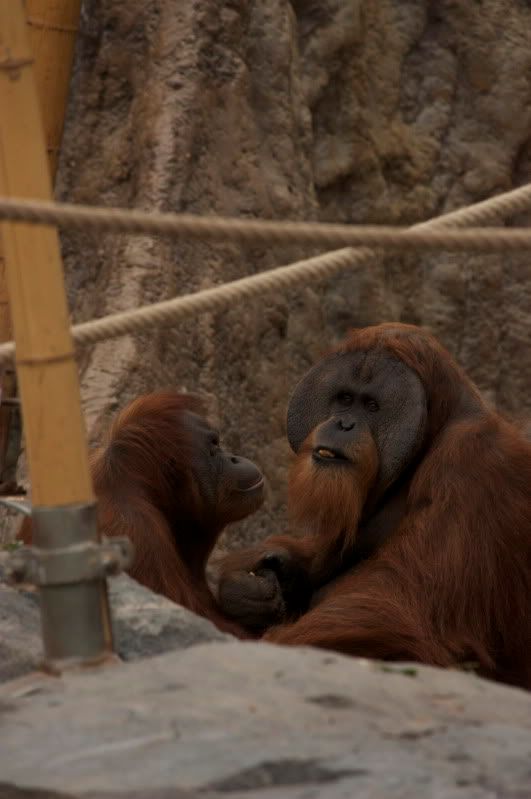 Toba and Tuan sharing some food.
Here
you can see some great photos of their enclosure.