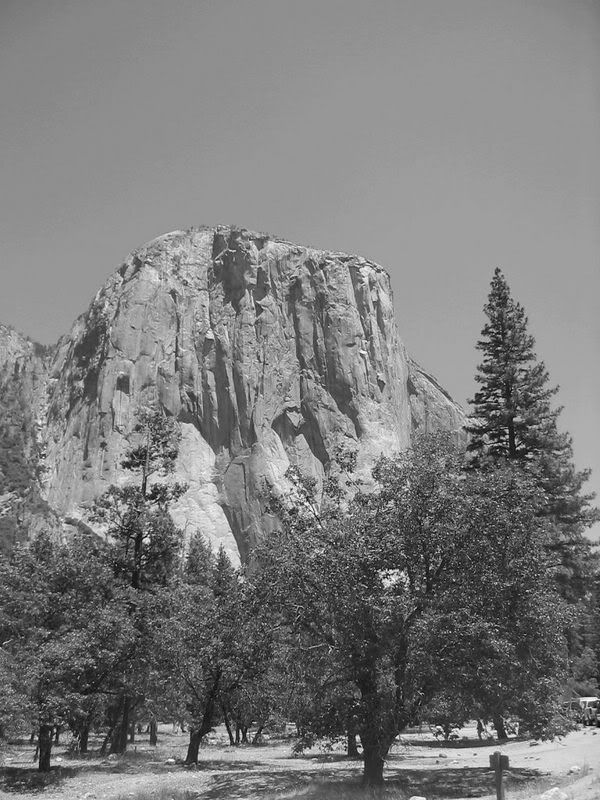 C is for Captain Kirk and for El Capitan. It's a 3000 foot granite monolith in Yosemite and Captain Kirk climbs it in Star Trek V - The Final Frontier. It's a highly enjoyable scene in an otherwise pretty bad movie, especially the roasting of marshmelons a bit later.
Kirk: What are you doing?
Spock: I am preparing to toast a marshmelon.
McCoy: Well, I'll be damned. A marshmelon. Where'd you learn to do that?
Spock: Before leaving the ship, I consulted the computer library to familiarize myself with the customs associated with 'camping out.'
McCoy: Well, tell me, Spock. What do you do after we toast the marsh— er, marshmelons?
Spock: We consume them.
McCoy: I know we consume them. I mean after that.
Spock: Oh. I believe we are required to engage in a ritual known as the 'singalong.'
I geeked out just a tiny bit when I stood in Yosemite valley and looked up at El Capitan, I'm a big Star Trek fan and it was cool to see it for myself. Not that El Capitan would need a movie to make it cool. Here's another view, with Half Dome on the right in the background.
What else does C stand for? Find out at
ABC Wednesday