Here be dragons!
Dragons living in the water
the Australian water dragon (Physignathus lesueurii) - a semiaquatic agama species, excellent swimmers
flying through the air
(not my photo, was made by
Firereptiles
) - a flying dragon (Draco volans) that can glide with those folds of skin that are held open by the ribs and can be folded back into the body
living in the desert
a bearded dragon (Pogona vitticeps)
and really big, dangerous ones, the closest to an actual dragon we can get these days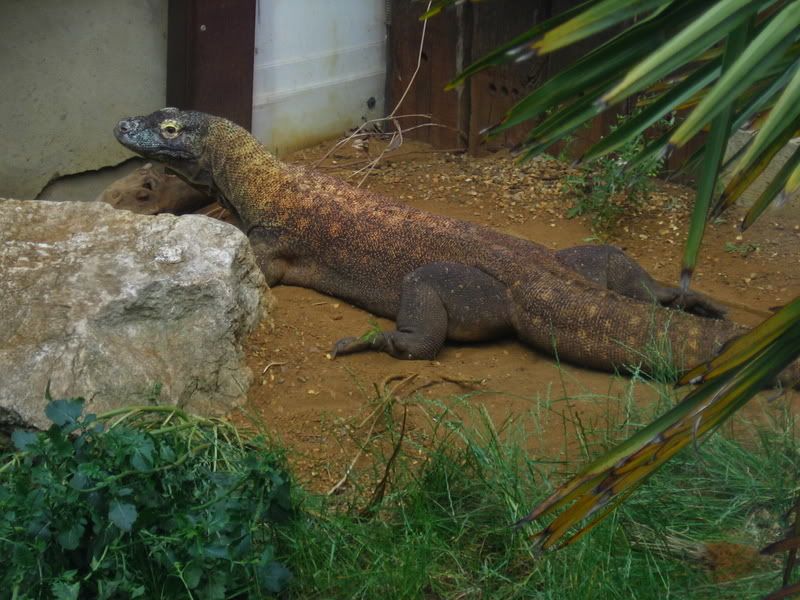 A Komodo dragon (Varanus komodoensis) in the London zoo, one of the very few zoos to keep these magnificent animals. They are fast, can bring their prey (anything from small reptiles to horses and water buffalo) down easily with a swipe from their tail and their bite is toxic, not to mention the bacteria in their salvia.
They are also among the largest living reptiles, up to 9 ft long and the heaviest, weighing up to 150 lb. Like all monitor lizards, they are highly intelligent and unlike other monitors, females can lay fertilized eggs without mating (
parthenogenesis
). Highly unusual for reptiles, Komodo dragons will play with things they find in their habitat, at least in captivity.
What else does D stand for? Find out at the
ABC Wednesday meme