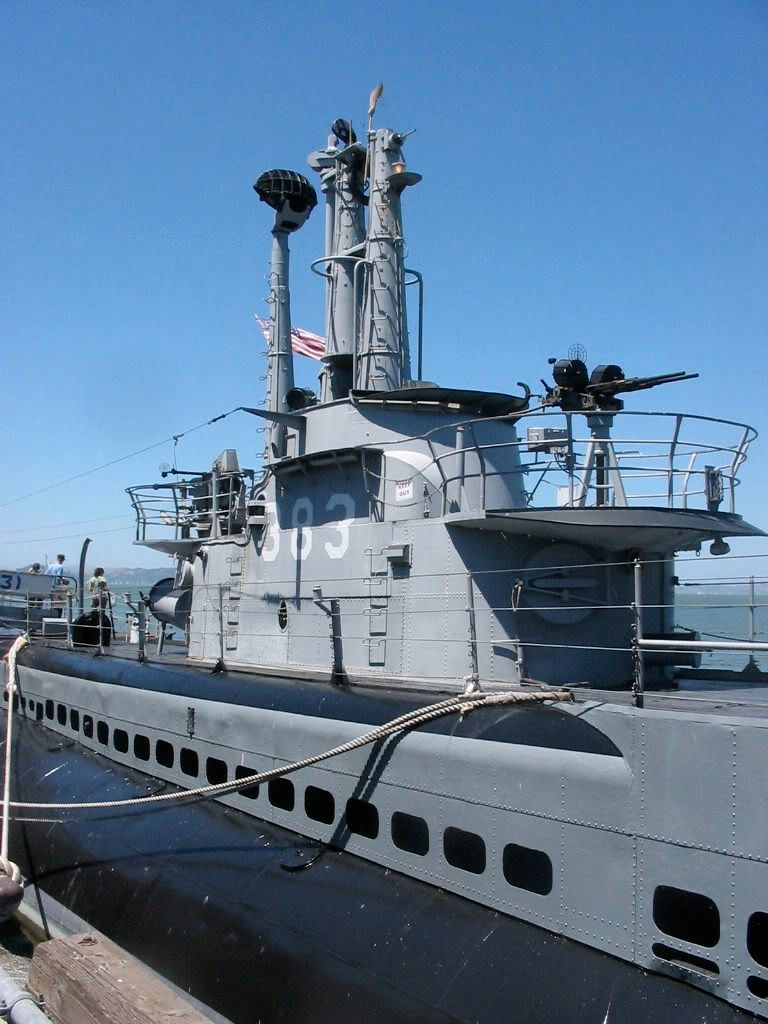 This is the USS Pampanito in San Francisco, a WWII submarine that's now a museum ship. She's flying a broom - this is a sign that she did a clean sweep, a completely successful mission (click to see a bigger picture). In WWII, that meant that every attacked ship was destroyed.
You can find out more about the USS Pampanito
here
- if you have the chance and are interested in submarines, I really recommend a visit. Being used to the small German subs, I was surprised how spacious she is and I was amused by the fact that there actually was a icecream-maker on board.
Find out what else F stands for with
ABC Wednesday