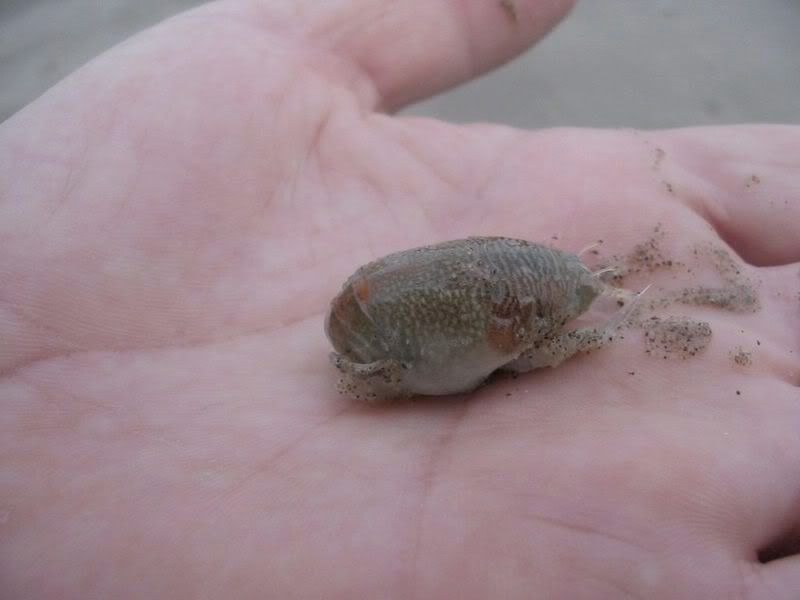 This weird critter is a mole crab, a member of the Hippoidea superfamily. I don't know the exact species, but I found it on a beach in Oregon, so it might be an Emerita analoga. The folks at the awesome
Oregon Coast Aquarium
identified it for me, I had never seen one before.
There were a ton of them moving around in the sand, getting uncovered by the waves and then digging down again in a flash - at first I wasn't even sure what I was seeing.
Mole crabs cannot walk, just dig through sand and they live on plankton they filter from the water. They are totally harmless and cannot pinch.
More critters can be found over at the
Camera critters meme